It's time for Top Ten Tuesday again! I haven't actually been doing these as much anymore, there just haven't been any ones I felt like participating in.
This week we're doing book to movie adaptations we're looking forward to. There's not a whole bunch that are going to be coming out anytime soon but I have at least read the books for all of these, so points for me!
---
10.) Mockingjay Part 2
Is anybody NOT going to have this on their list? It hasn't come out yet so this one still qualifies. I read all of the books and I've seen all of the movies and Mockingjay Part 2 is no exception. Bring it on.
9.) A Monster Calls
I'm super excited for this one! This book was absolutely beautiful and the movie should be at least half as good as the book because the cast is pretty awesome. Sigourney Weaver AND Liam Neeson as the Monster? Sign me up, I'm on board.
This film is scheduled for release on October 14th, 2016.
8.) MIss Peregrine's Home for Peculiar Children
It'll definitely be interesting to see how they'll make this one a movie, I hope the children will be….peculiar enough on the big screen. Once again the cast looks like it'll be pretty good, we have Eva Green as Miss Peregrine as well as appearances by Samuel L. Jackson and Judi Dench. Very promising.
This film is scheduled for release on December 25th, 2016
7.) The Graveyard Book
This would make an excellent movie I think and I've been hearing this is going to be made into one a lot. There's practically no news on it though, which is unfortunate. All I know is that Neil Gaiman confirmed that Ron Howard would direct the film. That's it. Not fair, I need more information than that!
6.) The Knife of Never Letting Go
This would possibly be one of the best dystopian book to movie adaptations ever, probably better than The Hunger Games. Yes I just said that. There isn't any confirmed release date but Lions Gate Entertainment bought the rights for the entire trilogy and Jamie Linden is going to write it.
5.) The Forest of Hands and Teeth
A lot of people didn't like this book, I did and I think it would make a pretty decent zombie movie. I can never have enough zombie movies. Maisie Williams (Arya Stark in the Game of Thrones TV show) is set to start in this film and that's about all the news I have on this one.
The film is scheduled for release sometime in 2016.
4.) Fantastic Beasts and Where to Find Them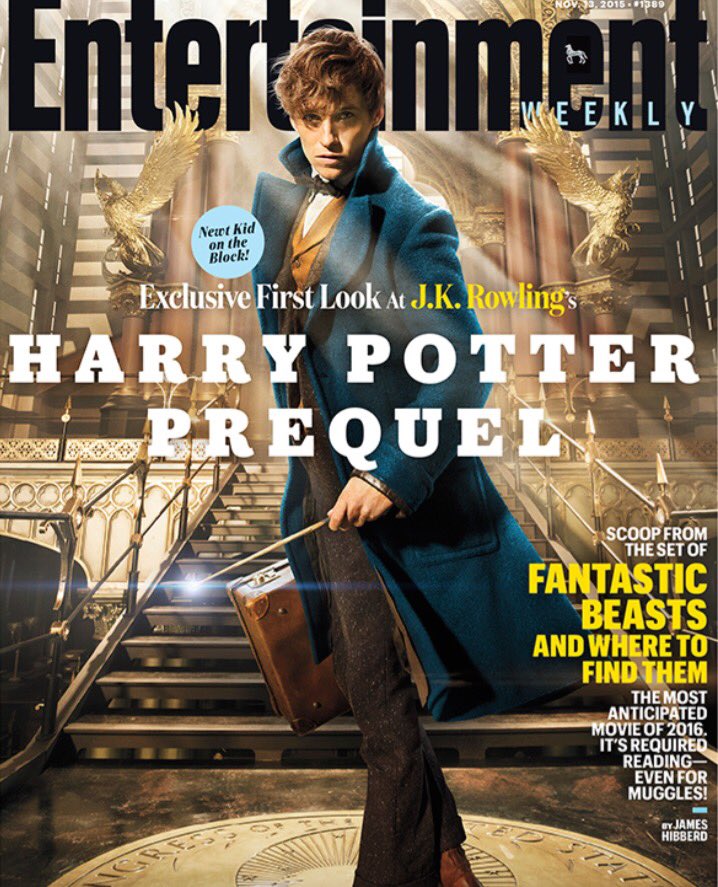 I haven't actually read this book….yet. But come on it's a Harry Potter prequel and I need it! Now! Eddie Redmayne is set to play Newt Scamander and he looks pretty wizardly doesn't he?
The film is set to be released on November 18th, 2016.
3.) Shadow & Bone
I wasn't a HUGE fan of the book but I'm thinking the movie might prove to be a little more entertaining. Especially if they cast The Darkling correctly! Dreamworks picked up the rights to Shadow and Bone in 2012 and that's about all I know on this movie. They should really speed this one up.
2.) Uglies
I've literally been waiting for this movie since 2006 at least. They bought the rights and were supposed to release the film by 2011. Look how that went, right? Apparently the movie is back in the works as of 2013. We'll probably either be waiting for it forever or maybe never get it at all. Disappointment.
1.) Inferno
I LOVE Dan Brown's Robert Langdon books OK? And I am not ashamed of it! I think the movie adaptations are great too! Tom Hanks is the man! Anyways though apparently they're skipping over "The Lost Symbol" and going straight for "Inferno" which I have read half of….I'll finish it I promise.
The film is set to be released October 14th, 2016.
---
That wraps up this week's Top Ten Tuesday for me!
Are there any movies on my list that you're looking forward to as well? Are there any movies that aren't on here that YOU'RE waiting for? Let me know in the comments!