Hey guys! I've decided to start doing Weekly Wrap-Ups to keep you all informed about posts I've made and what I'm currently reading etc. I got this lovely idea from Michelle over at Book Adventures, so thanks Michelle! Make sure you guys head over to her blog and check out all of her neat features!
---
Books I Reviewed This Week
I read and reviewed 4 books this week and it just so happens I read 2 books by Patrick Ness and 2 by Neil Gaiman.
I absolutely adored these books, although I didn't enjoy "The Sleeper & The Spindle" as much as the others. My favorite out of these 4 I read would probably be "The Knife of Never Letting Go".
Book Memes & Tags
I only did two of these this week, but I enjoyed doing both of them a lot! I'm very picky about what memes I participate in every week but I hope I can change that.
Other Posts I Did This Week
I did up a Winter TBR post to let you guys know what books I'll be reading and reviewing during the holidays and I also got nominated for 3 blog awards!
What I'm Currently Reading
"Worlds of Ink and Shadow" by Lena Coakley
I received this as an ARC from Netgalley and it's my first ARC so I'm very excited to read and finish it! So far it's really great and it's looking like it might be at least a 4 star read.
D
escription (From Goodreads)
Charlotte, Branwell, Emily, and Anne. The Brontë siblings have always been inseparable. After all, nothing can bond four siblings quite like life in an isolated parsonage out on the moors. Their vivid imaginations lend them escape from their strict upbringing, actually transporting them into their created worlds: the glittering Verdopolis and the romantic and melancholy Gondal. But at what price? As Branwell begins to slip into madness and the sisters feel their real lives slipping away, they must weigh the cost of their powerful imaginations, even as their characters—the brooding Rogue and dashing Duke of Zamorna—refuse to let them go.
Books on Deck
I'm actually only planning on reading one book this coming week, at least so far and that's going to be "These Shallow Graves" by Jennifer Donnelly. Hopefully though I can get another book in this week!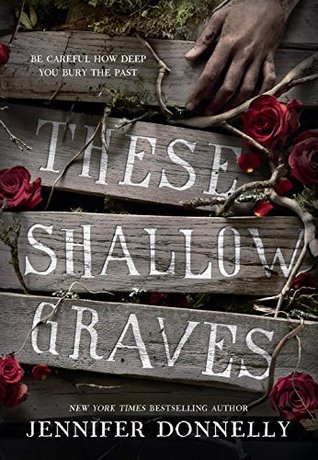 Books I Purchased or Received This Week
I only got one book this past week and that was "The 5th Wave" by Rick Yancey and since the movie will be coming out for it I need to read it some time soon!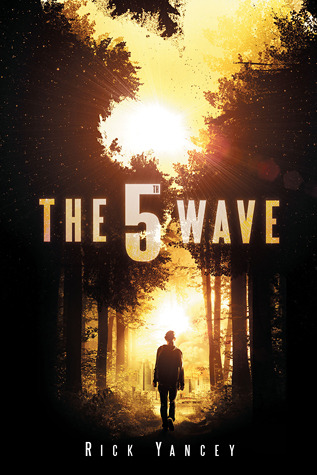 ---
So that's my weekly wrap up, I hope I did it OK! How did your guys' weeks go or what do you have planned for the week coming up? Let me know in the comments!