So with the Thanksgiving holiday coming up this week's Top Ten Tuesday's theme is things we're thankful for, whether they're bookish or not.
I've decided just to do books and series I'm thankful for, so basically my all time favorites!
Top Ten Tuesday is a weekly meme hosted by The Broke and The Bookish.
10.) The Knife of Never Letting Go (Chaos Walking #1) by Patrick Ness
I'm definitely thankful for this book (not the whole series, I haven't finished it yet) because it really restored my faith in the dystopian series. I can't say I've really read a lot of super awesome dystopian books but this one is a game changer. Not to mention how well written it is, period.
I really, really LOVE this book. I can't gush about it enough. I wrote a review for it so if you want more gushing then head on over there and read it, haha.
9.) The Gone Series by Michael Grant
I'm thankful for this series because it was lent to me by my friend Stephanie so we could both fangirl about it together. Who isn't thankful for things that bring friends closer together? It's a very entertaining and sometimes emotional series, I read all of them but I haven't reviewed any.
8.) The Hunger Games Series by Suzanne Collins
Who isn't thankful for the Hunger Games series? I am and that's pretty much because it's rare for me to devour a book series so quickly. I read at least the first two in two days, it was so bad that I was hiding the book and reading during band class. I just hid it behind my sheet music….
7.) The Jasper Dent Series by Barry Lyga
I absolutely love this whole series, it's definitely one that I couldn't put down. It's also a pretty underrated series and therefore I'm thankful I get to fangirl about it and shout at people to read it.
6.) The Percy Jackson and the Olympians Series by Rick Riordan
I'm thankful for this one just because it's so perfect, I read through this whole series like it was nothing.
5.) The Inkworld Trilogy by Cornelia Funke
I read this when I was semi-younger and it was such a magical and beautiful series. I can't help but be thankful my grandma bought me the second one for my birthday therefore forcing me to find and read the first one as well.
4.) Gone Girl by Gillian Flynn
I'm actually thankful for all of Flynn's books but especially this one since it was my gateway book into reading everything she writes. Flynn is one of my all time favorite authors. I read this one and HAD to read every single one of her other books as well.
3.) A Song of Fire and Ice Series by George R.R. Martin
I am a complete sucker for intricate fantasy worlds and I am in love with this series. *shouts and shakes fists at the sky* "You hear that Martin? I said I love your work! Now give me Winds of Winter!"
2.) The Hobbit & The Lord of the Rings by J.R.R. Tolkien
I don't think I need to tell any of you again how in love I am with Middle Earth. I don't even know what I would DO if it didn't exist.
1.) The Harry Potter Series by J.K. Rowling
Do I even need to explain why I'm thankful for this? Do I? It's pretty much my entire childhood.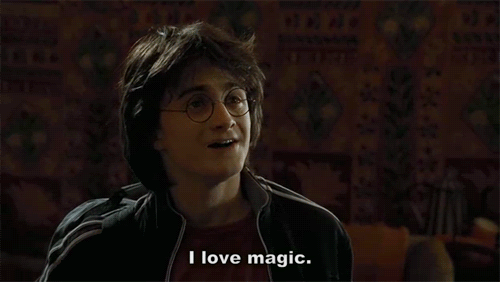 Do you see any books you're thankful for on my list? Any books that you're thankful for that didn't make my list? Let me know in the comments and feel free to leave a link to your Top Ten Tuesday!