Well I've been slacking off as a book blogger since I've been doing this since August and this is my first time doing a monthly wrap up, but hey now I'm starting!
I hope you all had a wonderful Thanksgiving holiday and for all of you who don't celebrate it I hope you had a wonderful month!
Books I Reviewed This Month: 8 (Wow, I Don't Know If This Is Good or Bad)
Well I can't really say how productive I was reading this month since I only read 8 books. Now to some of you that may mean I'm slow and to others it might be a lot, I guess it depends.
For the most part I loved every book I read which is pretty dang good if you think about it. I'll leave links to my reviews so you can check them out and hopefully add to your TBR's!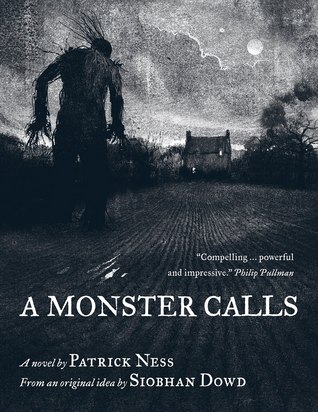 "A Monster Calls" by Patrick Ness
5/5
This book was amazing, plain and simple. Everything about it was perfect, it's definitely a tear-jerker though so be prepared!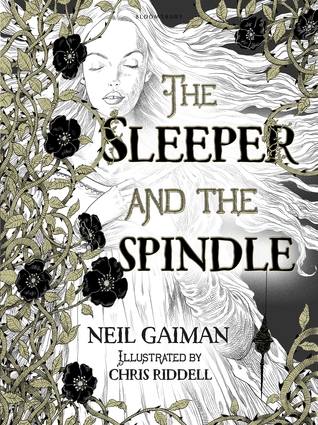 "The Sleeper & The Spindle" by Neil Gaiman
2.5/5
Slightly disappointing since it was so short and not exactly what I was expecting. I figured this would be a lesbian retelling but it wasn't at all, plus the story took a turn I didn't enjoy either. Still great to read if you love Gaiman and the illustrations are gorgeous.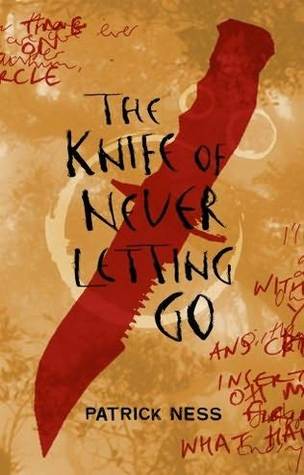 "The Knife of Never Letting Go" (Chaos Walking #1) by Patrick Ness
5/5
My second Ness book ever and just as good as "A Monster Calls" if not better. This book is seriously….just perfect and I can't gush about it enough. You'll have to read my review to truely understand all of my feels. I want to take this book and shove it into your hands and make you read it!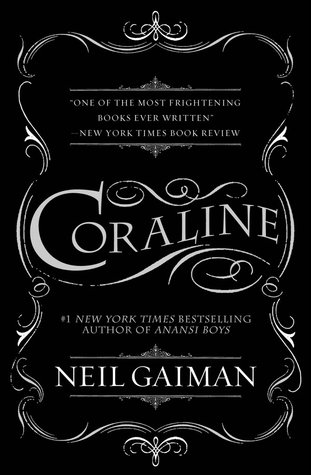 "Coraline" by Neil Gaiman
4/5
I think it's safe to say that Gaiman never truly lets me down, this is one magical and entertaining book. It's a great book to start with if you're just getting into Gaiman's works.
"Worlds of Ink and Shadow" by Lena Coakley
4/5
It's all about the Brontes, reading, and imagination. It's definitely a very creative and fun book and one that we can all relate to as readers and book lovers I think.
"The Grownup" by Gillian Flynn
4/5
Gillian Flynn never disappoints me and this was no exception. If you're a fan of hers, like me, I recommend reading this short story. It's as twisted and gritty as any of her other works.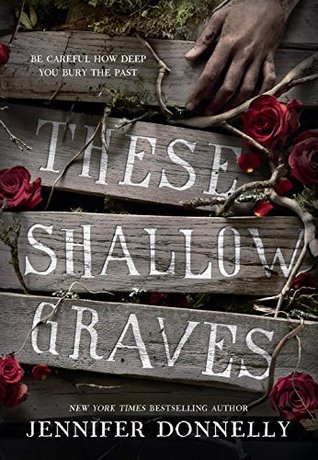 "These Shallow Graves" by Jennifer Donnelly
2/5
Not my favorite book, pretty disappointing for me. It drug on way too much and was more romance focused than I would have liked. This is pretty much a case of "It's me not you".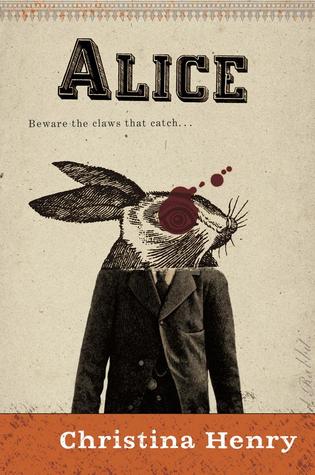 "Alice" (Alice #1) by Christina Henry
5/5
One of my new all time favorite books, I love Alice in Wonderland and I love retellings. This one is about as dark as you can get though, still worth checking out if you're a fan. Such a great book though, I could sing and dance all day about my love for this book!
That wraps up my book reviews for the month of November! I also did a ton of other posts and features this last month as well as book tags and memes, so be sure to check any of those out if you're interested!
Did you read any of these books this month or before? Do you have any of these on your TBR? Let me know in the comments, I love hearing from you guys!