I was tagged by Astra over at A Stranger's Guide To Novels and she also created this awesome tag! So thanks Astra for not only tagging me but creating this new tag, it's super impressive! Make sure you guys head over to her blog and check out the original post!
The Rules:
Thank The Curator (Astra @ A Stranger's Guide To Novels)
Tag 5 People To Spread The Christmas Joy!
Have Fun!
1. Name a book you would like to see under your Christmas tree.
Alright well there's a TON of books I'd like to see under the tree this year but a lot of them I can buy cheaper on my Kindle soooooo I'm going to go with the box set of "The Monstrumologist" series!
Is it cheating to choose that as an answer? Since it's more than one book? Oh well.
I have been meaning to read this series for a while now and if I can get all of them for Christmas that'd be pretty great.
2. A book you'll be reading during the Christmas Season.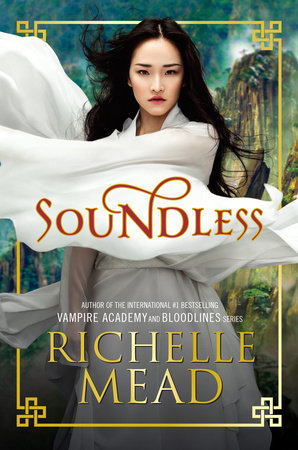 I won't be reading anything really Christmas themed but I will be getting around to reading "Soundless" by Richelle Mead! I actually bought this recently while Black Friday shopping and I've been meaning to do a bookhaul post…..but I'm lazy. So sorry about that but look for that post sometime this week!
3. Favourite Christmas Movie.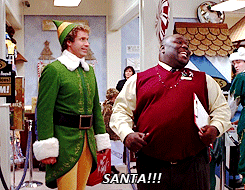 Hands down it's "Elf". I don't watch a lot of Christmas movies I just watch "Elf" repeatedly, I'm a big Will Ferrell fan and I think he's hilarious. I get really out of control with my "Elf" references as well…..
4. Do you like snow?
This is a very hard question for me. Yes I like snow because it's pretty and I can go snowmobiling, BUT I really hate it because it makes driving anywhere extremely difficult here. North Dakota is not a place to live if you actually want to LIKE the snow.
I'm using this picture to make a point…it's not really that bad but it's damn near close.
There is such a thing as TOO much snow and in North Dakota that's true.
So overall I guess my answer is no I don't like snow just because it has become a major pain in my ass as I've aged. When I was a kid it was awesome but now that I'm an "adult" I have to DRIVE in it and it's not fun anymore.
5. Name a character you you would like to spend your Christmas day with.
Just one?! Ok well I have two varying answers depending on the situation.
#1) I'd pick Gandalf from "The Hobbit" or "The Lord of the Rings" in hopes that he would bestow some wisdom on me or even better take me on an adventure.
#2) If Gandalf cannot take me on an adventure and I have to sit at home all of Christmas day then I'd pick Cersei Lannister from the "A Song of Ice and Fire" series. That's right. Cersei. Because I actually really love her wicked bitchiness. I would sit and drink wine with her and be sarcastic and make plots to destroy my enemies.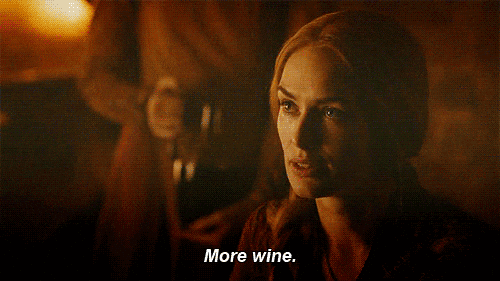 6. To give or to receive?
Everyone loves to get presents and I'm no exception but I actually really like GIVING presents more. I like the feeling I get when I give someone something, especially since most of the time I put some work into the gifts. I've made gift baskets and such before and I always feel really proud when I give them to people!
7. What fictional place would you like to spend Christmas at?
Middle Earth. Is there anything special that happens in Middle Earth for Christmas? No because there is no Christmas, BUT I'd really like to go there anyways…….
Otherwise I'd love to spend Christmas at Hogwarts since they actually celebrate it…..
8. Fondest Christmas memory?
Well that's actually pretty hard since I don't have any specific ones that I find worthy of being discussed. So I'll go with a Christmas-related memory.
One year a very long time ago, I was like 7 or 8, my mother decided to have a Christmas party at our house and invite TONS of people over. Well being North Dakota of course there was this awful blizzard that started when everyone was still at our house.
So everyone, EVERYONE got snowed in with us and our house isn't really big enough to accommodate 30-40 people sleeping. Sure it wasn't so bad since I liked everyone there but….still. It was a lot of people!
9. Can you say Christmas tree ten times FAST  in a row (pronouncing it correctly!)
I doubted myself but apparently I can do it! Yay!
Tag Time!
***Sorry if I keep tagging you guys! This is a new tag so I want to spread it around! Don't feel obligated to do it though!***
Stephanie @ Adventures of a Bibliophile