Top Ten Tuesday is a weekly meme hosted by The Broke and The Bookish.
First off I know what you're thinking, "Heather, you're late. It's not even Tuesday anymore." To that I say, "Better late than never!"
Sorry for the belated post guys! I was trying to finish reading my book yesterday and write the review in between working and sleeping so Top Ten Tuesday didn't get finished.
This week's theme is Best Books I've Read in 2015, it can be pretty much whatever you want. I'm just going with best books I've read this year, period. No limiting to debuts or genre or yada yada.
***Warning I'll be using SO MANY gifs***
"Alice" by Christina Henry
I don't think I have to gush about this one anymore to you guys, this book is a perfect blend of horror and an Alice in Wonderland retelling. If you're a fan of either of those things I highly recommend reading it.
This was one of the best books I read this year simply because it was very different for me. I haven't read any dark retellings before and this was fantastic, I loved seeing my favorite Wonderland characters humanized and twisted!
"Half a King" by Joe Abercrombie
This is a fantastic YA fantasy book that frankly, I think is underrated. Sure I've seen plenty of people read it, but is it enough? Nope, not for me. If you're a fan of either the Game of Thrones TV show or the A Song of Ice and Fire books, this should be on your TBR.
Being the avid fantasy lover that I am and the ASOIAF series lover that I also am, reading "Half a King" was a no-brainer. It certainly didn't disappoint either! I loved the morally ambiguous characters and the betrayals and plot twists! It made for a fast paced and excellent read!
"The Girl From The Well" by Rin Chupeco
So the deal with this book is you either think it's scary or you don't. I was surprised when I was terrified by it, normally I don't scare too easy. However, when I was 10 I watched "The Grudge" leaving me with a fear of ghostly Asians. Seriously I'm scarred for life by that movie. Therefore I was terrified of this book.
Reading a YA horror book that succeeded in making me scared of the dark again is really impressive, so that made this book one of the best ones I read this year.
"Hyperbole and a Half" by Allie Brosh
This one was recommended to me by Ariana @ The Quirky Book Nerd and it was a fantastic recommendation! I love laughing and therefore loved this book. I don't think I've laughed that hard while reading something in SUCH  a long time.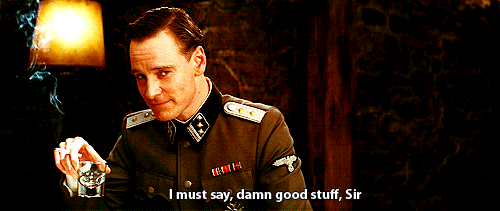 That being said it definitely made for one of the best books I've read this year. Such a light-hearted, hilarious book deserves that honor.
"Slasher Girls & Monster Boys" Stories Selected by April Genevieve Tucholke
This is my first anthology and it was clearly a great pick. I loved almost every story with the exception of a couple duds. Mostly I found myself either intrigued or vastly creeped out. Which is my goal when reading anything in the horror genre. Plus if you can scare me in less than 50 pages you're doing great.
This book has a great selection of short, horror stories making it one of my top ten favorite reads of 2015.
"Sharp Objects" by Gillian Flynn
I've read all of Flynn's books, but something about this one stuck out from the others. I found the plot to be so much MORE shocking than in her others. The plot twists were definitely doing their jobs, I was so freaked out while reading I didn't even know what to do except flail myself around.
I've read three of Flynn's books this year but this one really stuck with me the most and I HAD to have one of her books on my list.
"The Knife of Never Letting Go" by Patrick Ness
It makes me sad to think about all the awesome Ness books I've been missing out on because I haven't read him before. Now I must devour every bit of his work.
This one is a book that I wish everyone would read, if I was filthy rich I'd buy you all a copy in the hopes that one day you'll read it. It's adventurous and also heart breaking. It's everything a book should be in my opinion.
"A Darker Shade of Magic" by V.E. Schwab
This book is magical in every single way. The world building is fantastic and the characters even more so. I loved this book so much I can't even properly describe my feelings on it.
Just trust me when I say it was one of the best I've read.
"A Monster Calls" by Patrick Ness
Another fantastic Patrick Ness book, this is a fine example of literary perfection. Seriously. It's that good.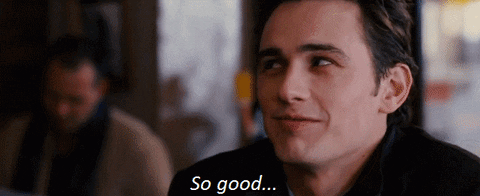 Words cannot properly describe said perfection either. Just go read it.
"The Wrath & The Dawn" by Renee Ahdieh
I am not a romance fan, this book really swayed me though. It centralizes around the romance I was getting all the warm fuzzy feelings. That in itself is quite the feat for a book so it was an easy decision for me to decide this was one of the best books I've read period especially this year.
Seriously I loved this one.
That wraps up this week's Top Ten Tuesday!
Any books on my list that you read in 2015? Any you read before or that are on your TBR? Let me know in the comments! Feel free to leave a link to your TTT!