Hey everybody! Hope you all had a wonderful, book-filled holiday! I know I did, so I'm going to show off all the bookish goodies I received this Christmas!
First off I only have one picture of half of my haul, I received these from my parents and boyfriend. The OTHER half of my haul has yet to arrive….
My grandparents gave me the gift of money, knowing I would use it to buy whichever books I chose. So I went onto Book Outlet (seriously a great store, and no they aren't paying me to say so) and ordered SEVEN books! I got all of them for a grand total of $30, I don't know about you but getting that many books for $30 is a pretty solid deal. So hopefully those will be arriving soon, in which case I can do an unboxing post! Woohoo!
So without further ado let's show off the haul!!!!!
So these obviously aren't ALL books but also bookish paraphernalia…
Cheshire Cat (Alice in Wonderland) pillow as well as a bookmark. For any of you who DON'T know this, I am HUGE Cheshire fan….a lot. So I'm pretty pumped about these little goodies.
A Song of Fire and Ice Grown-Up coloring book, once again I'm a big fan and an adult coloring book makes me pretty happy. Even though I can't imagine coloring such detailed people will be all that easy for me……I also got another coloring book for grown ups but that's mostly flowers and graphic designs, still cool though. Plus a shit ton of colored pencils to go with them.
"Girl of Nightmares" by Kendare Blake. The sequel to "Anna Dressed in Blood" so I really needed it obviously. I read, reviewed, and LOVED the first book so I needed the next one. Hopefully it's just as good!
The ENTIRE Monstrumologist series in a box set!!!! I can thank my boyfriend for this one…..this is proof that he either A.) Listens occasionally or B.) Reads my blog to find out what I want…….hm. Anyways I'M SUPER PUMPED about this box set! I have started reading the first one already and IT IS AMAZING!!!
So now for the SECOND half of my Christmas book haul! Like I said earlier these are books I ordered with Christmas gift money that have yet to arrive into my awaiting embrace.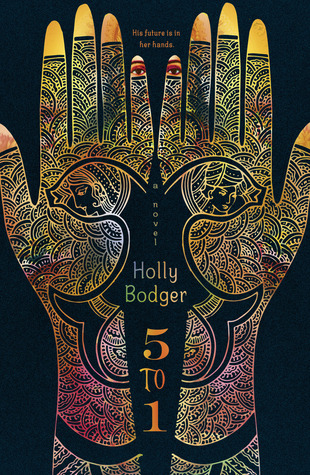 "5 to 1" by Holly Bodger
This is a book that I've briefly seen around the book blogging community and it has a SUPER interesting blurb. Plus look at how gorgeous the cover is! For the most part the reviews seem pretty positive so I'm hoping I love the inside of this book as much as the outside.
"Antigoddess" by Kendare Blake
So I've had my eyes on this book for a while since I LOVED Blake's other book "Anna Dressed in Blood". There seems to be some mixed feelings on this book but since I really love both Kendare Blake AND anything that has to do with mythology I'm hoping I'll end up loving this book/series.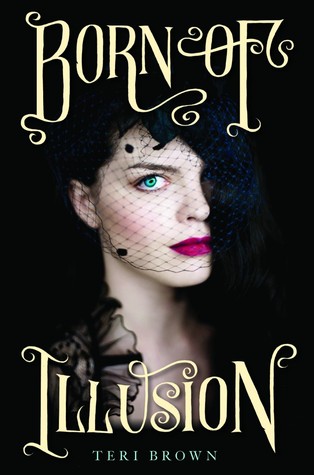 "Born of Illusion" by Teri Brown
Ok so this book has pretty good reviews as well AND it's set in the early 1920's AND it's about stage magic! I don't know about you guys but I find books/movies centering around stage magic to be absolutely fascinating. I really loved Nolan's film "The Prestige" and I keep picturing this book to be like that. Hopefully it lives up to my expectations, I won't be comparing it to that movie…that's setting the bar way to high.
"Guardian of the Dead" by Karen Healey
About 5-6 years ago I spotted this book in a bookstore and desperately wanted it. The blurb sounded pretty creepy and therefore very interesting to my 15 year old mind. Unfortunately I never did get my hands on a copy until now and hopefully it's as entertaining as I thought it would be 6 years ago.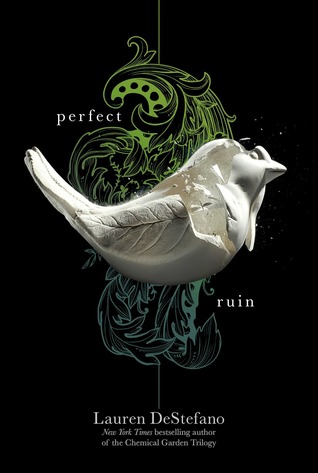 "Perfect Ruin" Lauren DeStefano
I'm actually not to sure about what I'll think about this book when I read it. The blurb sounds OK and the reviews are pretty mixed but I'm a sucker for a pretty cover……besides when I can get a paperback copy for around $3.00 it's worth the gamble.
"Revolver" by Marcus Sedgwick
I read Sedgwick's other book "Midwinterblood" and absolutely loved it, I've heard that this book is just as good too. So that's pretty self explanatory. I had to buy it, plain and simple. Marcus Sedgwick is awesome.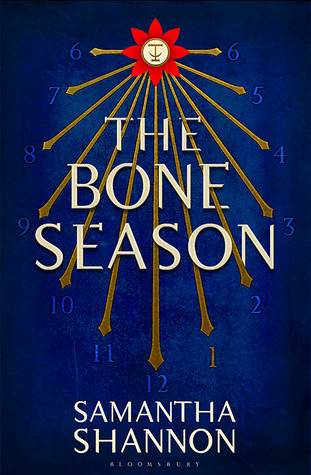 "The Bone Season" by Samantha Shannon
There are SO many mixed reviews on this book, people seem to either love this book or loathe it. I'm hoping that I'll love it since I'm a big fan of great world building and this seems to have some very intricate world building. Plus as I've said before I'm a sucker for a great cover and the cover under the dust jacket is pretty dang gorgeous. This was pretty much recommended to me by Alysyn over at Rein Reads, she told me about the beautiful hardcover copy you can get over at Book Outlet for $2.99!
That wraps up my Christmas book haul this year and hopefully my Book Outlet order comes in relatively soon so I can do an unboxing post!
I hope you all had a great Christmas as well, can't wait to see your loot!