Well I don't think December was a very good month for my blogging career. I haven't managed to get a ton of content out there this month which I apologize for guys!
What with the holidays I was extremely busy with family and friends and didn't have a lot of time to dedicate to reading and posting. Now that the holidays are done I should be able to jump back into the fray!
Books I Reviewed This Month: 4 and 1 Mini Review (I'm not proud of this number but hey it can't be helped now)
I would also just like to add that I read 2 books but did not review them in December! Hopefully their reviews will be up soon though!
Out of the four books I read this month I liked 2 and I disliked 2, after a great reading month in November I suppose my expectations would go down.
"Blood, Ink, and Fire" by Ashley Mansour
2/5 
I loathed this book, I received it via Netgalley as an e-ARC so I feel bad rating and reviewing it negatively but hey at least I'm honest.
Everything about this book was a complete mess the plot, the characters, the writing. Everything. The premise for the book was interesting enough but the execution was terrible.
Click here for full (rage) review.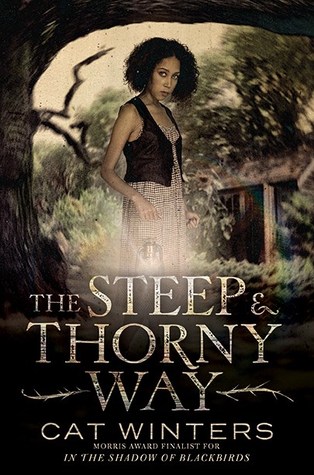 "The Steep & Thorny Way" by Cat Winters
4/5
This was a fantastic piece of historical YA fiction, seriously it was awesome. Cat's writing is beautiful and she completely immerses you in her setting of 1920's Oregon. It's emotional as well as engaging, I really can't recommend reading this enough.
Not a fan of historical pieces? I think this book might change your mind.
"Riders" by Veronica Rossi
2/5
I read a preview excerpt of this book via Netgalley and color me disappointed. It's about the Four Horsemen of the Apocalypse so what was not to love? A lot of stuff apparently. I didn't like main character and I didn't think (from the chapters I read) the mythology was explored enough.
Maybe that all changes further into the book, but if reading a good 20 chapters doesn't hook me you can bet I probably won't like the rest of the book….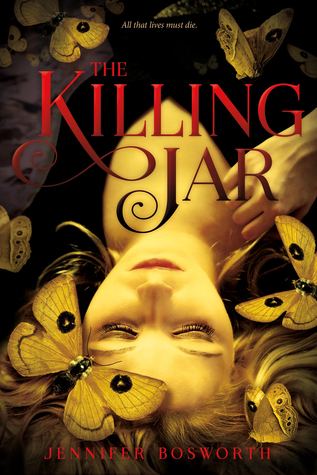 "The Killing Jar" by Jennifer Bosworth
3.5/5
This book was VERY unique, I doubt you'll read anything quite like it. It's a little weird…but I like weird so I liked this book. Plus I think the cover is gorgeous, which is really saying something since I'm terrified of butterflies and moths.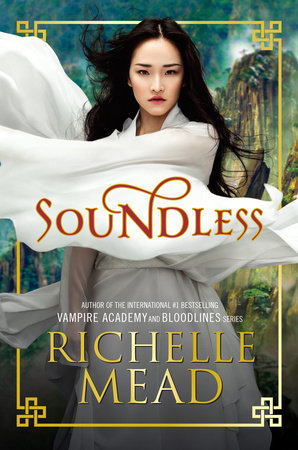 "Soundless" by Richelle Mead
2/5
It's no surprise by now that I disliked Mead's latest book. I can't express how much I loved the Vampire Academy series and that my expectations for this book were a little high. I was let down for a number of reasons, was this book horrendous? No it had it's moments but overall it was disappointing.
Click here for my full review.
That wraps up my book review posts for December, there weren't as many as I would've liked but sometimes that's just how it goes.
I also did a number of unique posts, book tags, & book memes though to help fill the gaps.
Have you read and reviewed any of these books? Did you like or dislike them? Are any of them on your TBR? 
Let me know in the comments!