Top Ten Tuesday is a weekly meme hosted by The Broke and the Bookish!
This week's theme is bookish resolutions for the new year, so I decided to do books I resolve to read in 2016! Now there are a TON of eligible candidates for this list but I just kind of selected a few I think I actually WILL get around to reading this year.
Also this list won't contain any of the books that are already on my January TBR since you know…I'm planning on reading them this month. If you want to check that list of books out the click here.
10.) In The Shadow of Blackbirds by Cat Winters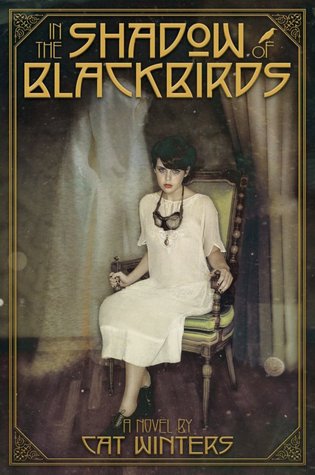 I've been meaning to read another Cat Winters for a while now and this one seems to be a favorite. I really enjoyed Cat's other book (not yet released) "The Steep & Thorny Way", she does such an excellent job at immersing you in the time period. She does historical fiction in a way that I really like, she mixes it with supernatural elements which for me is a huge plus.
9.) The Child Thief by Brom
So I've had this on my Kindle for a few months now and I'm sad I haven't read it yet. It seems to get a lot of love from people and I'm a sucker for Peter Pan AND dark retellings. This has both. So really the only thing that's holding me back is an already full reading schedule, hopefully this one will get worked into it this year.
8.) Falling Kingdoms by Morgan Rhodes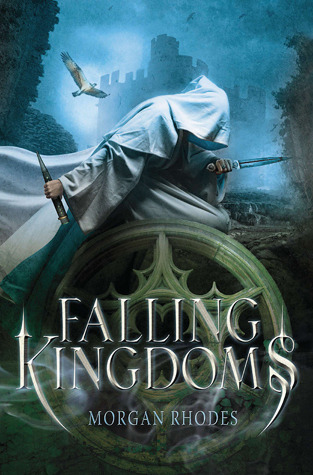 I bought this book I don't know how long ago, it's been sitting on my shelf forever. It's advertised as being a YA version of Game of Thrones pretty much, so I'll have to like it…I think. So since there's a lack of "Winds of Winter" this year I'll have to improvise.
7.) The Immortal Rules by Julie Kagawa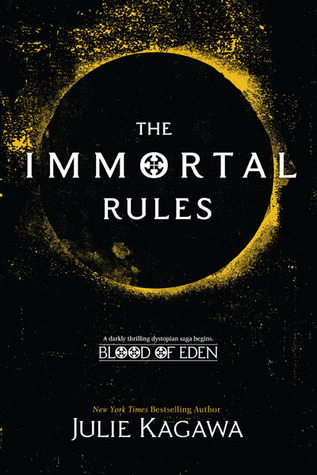 Nope, I haven't read any Julie Kagawa. I need to change that. I've heard nothing but good things about this series specifically and I'm really looking forward to reading some of this author's work. Plus I like some good vampire fiction every now and then.  I've got some high expectations for this book so I'm hoping it delivers.
6.) Magnus Chase & The Gods of Asgard: The Sword of Summer by Rick Riordan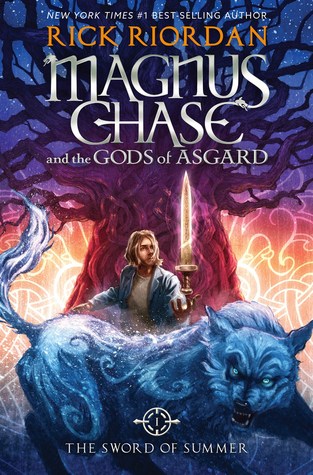 I don't think I'm the only one who absolutely WORSHIPS Rick Riordan and his Percy Jackson series. I also really love Norse Mythology (I am Norwegian after all). So reading this book is one of my top priorities this year, I'm sure once I start I'll just devour it.
5.) Illuminae by Jay Kristoff and Amie Kaufman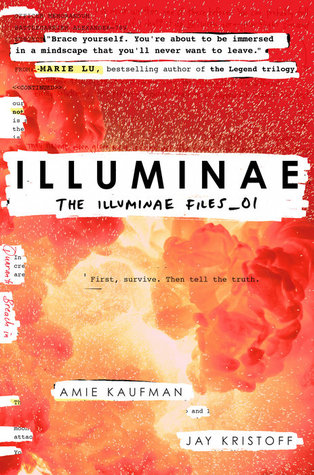 I may or may not be the last person on Earth to read this….There was a HUGE amount of hype around this book and everyone seems to love it. Also I don't have enough sci-fi in my life. The formatting (and cover) for this book is super unique and I can't wait to finally read it. I refuse to have a 600 page book sit on my shelf unread. It makes me feel really lazy….
4.) An Ember in the Ashes by Sabaa Tahir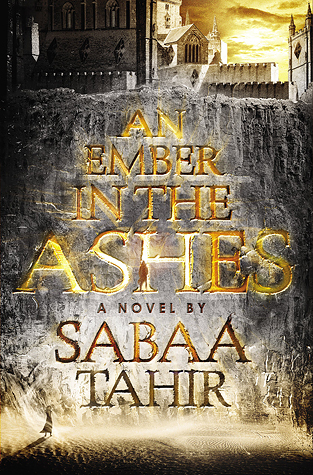 I'm late to the show on this book, I really love the cover and wanted to buy my own copy…..
My library has a copy so when I get time to read it I can! I kind of feel like people have mixed feelings on this book but I'm hoping it'll be worth my time. Especially since the sequel will be coming out this half of 2016.
3.) The Young Elites by Marie Lu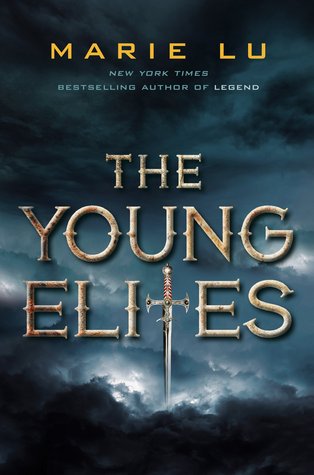 I wasn't exactly a big fan of Marie Lu's "Legend" but this seems to be more of a fantasy book and I love fantasy. I have my own copy of this book in the hopes that I'll enjoy this one, plus "The Rose Society" already came out…..
2.) The Monstrumologist Series 2-4 by Rick Yancey
I've already read the first one (review will be up soon) and I definitely need to finish the other 3 books in the series. That is all.
1.) The Mistborn Series by Brandon Sanderson
Do I even really need to explain this one? I haven't read Brandon Sanderson before (shame on me) and I'm definitely needing to get my hands on these books specifically.
So this whole post is basically a semi-tiny TBR plan for 2016. I'm really, really hoping I can get to this books but with new books coming out all the time who knows? Plans change and I'm a terrible mood reader….
Have you read any of these books? Are any of them on your 2016 TBR as well? Let me know in the comments!