So the books I ordered FINALLY arrived! They're a part of my Christmas book haul since I ordered them on Christmas with money I was given for Christmas.
Book Outlet is pretty awesome guys, and I promise you they aren't giving me anything to say that! You can get some awesome books for $5 and under, so couldn't stop putting books into my cart.
I already did some descriptions of these books in my other Christmas Book Haul post which you can find here. Since I already did that I'll mostly just be showing off the pictures of these awesome books.
So I'm super excited to read all of these, although I'm starting to think one of these days my TBR pile of books will fall and crush me…..
Aren't these covers gorgeous though? I love when hardcover books have "two" covers!
I also finished off said Christmas money by buying FOUR more books, I really need to be stopped. I just really love buying books though!
I got 3 new releases that came out this last Tuesday AND one that was recommended to me.
"Truthwitch" by Susan Dennard
"Passenger" by Alexandra Bracken
"The Impostor Queen" by Sarah Fine
"Nimona" by Noelle Stevenson
All three of the new releases I bought because they sound AMAZING and there's a ridiculous amount of hype around "Truthwitch" and "Passenger" so I'm expecting a lot.
"The Impostor Queen" has a lot of good reviews as well and it really piqued my interset, I do love fantasy books!
Last but not least I bought a copy of "Nimona" because not only does everyone seem to LOVE it but it was also recommended to me by Ariana at The Quirky Book Nerd. (Sorry I keep tagging you in stuff but I want you to get credit for these recs!) Since she loved it I'm sure I will too just because she recs great books and we seem to have a mostly similar taste!
Unfortunately none of these babies have come in yet, I'm expecting "Nimona" today and the others tomorrow. Remember that January TBR post I made? Yeah I might not be sticking to that quite so much anymore….shame on me!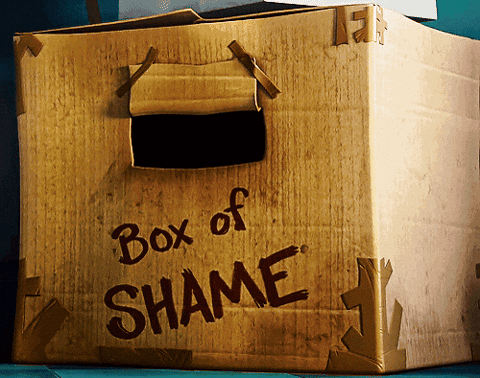 Of course I'll finish some I planned on reading this month but the lure of these four new books might be enough to tempt into reading them first….
Have you guys read any of these books? Did you pre-order any of those new releases as well? Let me know in the comments, I love to hear from you!