Well January wasn't exactly kind to my reading/blogging schedule. I've been in a bit of a blogging slump, when I finally finished my books I just couldn't get the reviews written and posted. I apologize for my crappy blogging this month guys, hopefully February I can get back into my groove and post regularly.
I actually read more books than I reviewed and I'm really ashamed of myself, hopefully I can just sit and type them all up this week……
Books I Read/Reviewed This Month: 11 (6 Were Graphic Novels…..)
I enjoyed most of my reads but a lot of them were just so-so and not super impressive. I've been on a graphic novel binge since reading the INCREDIBLE "Nimona", I'm slowly wading through and finding the hidden little gems in the graphic novel world.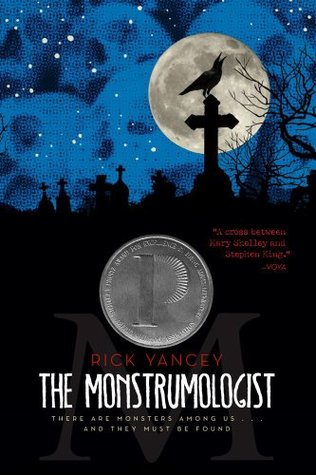 "The Monstrumologist" by Rick Yancey – 5/5
I really enjoyed this book I don't have any complaints about it, it blends historical fiction and horror excellently. It's the perfect amount of gore and slow, suspenseful scares. If you're looking for a horror book that has a ton more to offer other than scares, this is definitely worth a look.
"The Bad Beginning" by Lemony Snicket – 3/3
No I never got the chance to read this series when I was a kid and I really should have, because it really isn't enjoyable for me as an adult. The writing is very simple because after all it is a children's series and overall that's what it read like. While Harry Potter is an enjoyable "children's series" for all ages, A Series of Unfortunate Events is not.
It was interesting enough but I really should have read it when I was younger, it would have been so much better I'm sure.
"Six of Crows" by Leigh Bardugo – 4/5
All aboard the hype train! Choo-choo! This book definitely lives up to all expectations, usually you can't trust overly hyped books but this one is definitely the exception. It's fast paced and full of action.
I have a lot of love for this book, even though I really didn't like "Shadow and Bone" that much. So if you have a similar problem "Six of Crows" is still worth a look.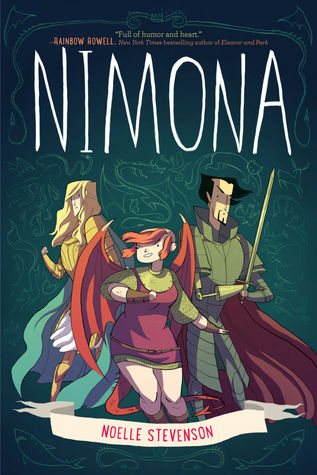 "Nimona" by Noelle Stevenson – 5/5
My first and favorite graphic novel! I've just started reading graphic novels and from the few I've read "Nimona" is still the best in my opinion. It's hilarious, quirky, and beautiful. I have zero complaints about it at all, it really is perfect.
If you've never read a graphic novel before this is the perfect one to get you started and hooked.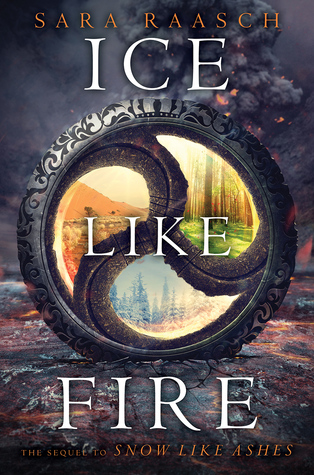 "Ice Like Fire" by Sara Raasch – 3/5
This is the sequel to "Snow Like Ashes", which I loved. A lot of people did not enjoy this book as much as the first one so I had very low expectations for it when I started. Honestly it was not as good as the first book but it still had the world and characters I love so I still found myself enjoyed this book.
I haven't written a review for this yet….I'm such a slacker. Sorry.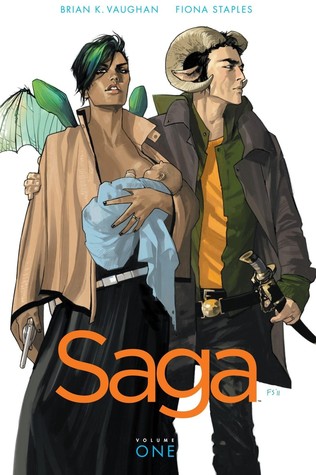 "Saga, Vol. 1" & "Saga, Vol. 2" by Brian K. Vaughan and Fiona Staples – 3/5
These are HUGELY popular graphic novels, seriously the whole series has nothing but five star ratings. So my expectations were ridiculously high and thus I was a little disappointed. I have some complaints but the volumes I read were moderately enjoyable. I liked them but it wasn't anything I was crazy about.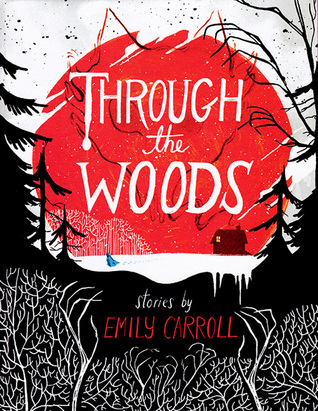 "Through the Woods" by Emily Carroll – 4/5
This is a graphic novel composed of five short stories, the artwork was gorgeous and the stories were creepy. That is a perfect recap of this book pretty much. In my review I rated each story separately if you want some more information.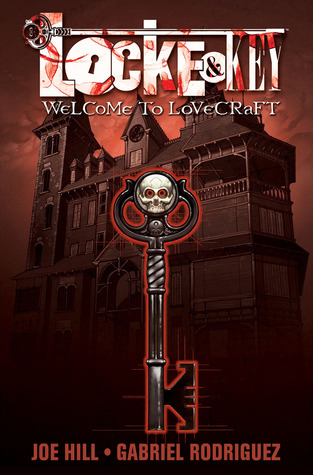 "Locke & Key: Welcome to Lovecraft" by Joe Hill and Gabriel Rodriguez – 3/5
I like Joe Hill so I had to check out his graphic novel series, plus it is pretty popular. Overall there was some creepy stuff and some disturbing stuff, so I don't really know how I feel about the book as whole. I liked how interesting the plot was but I also really HATED the artwork, not a fan at all.
I'm kind of meh about it, I might have to read the next volume before I really determine that or not though.
I haven't written a review for this one yet……awkward.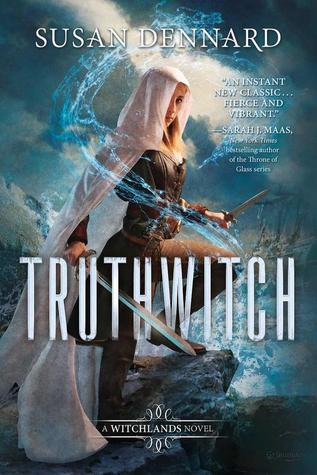 "Truthwitch" by Susan Dennard – 3/5
Everyone has been talking about this non-stop for at least half a year. At least. Seriously, this book has a CRAZY amount of hype. It fell a little flat too. That's all I'll say on this for now since I DO still have a review to write.
Review to come soon, sorry guys!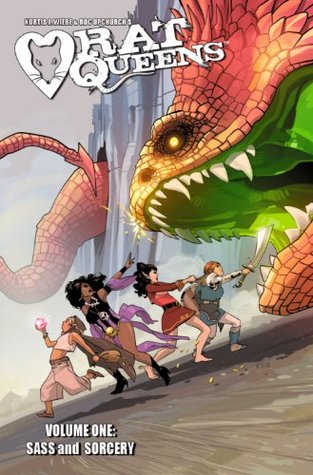 "Rat Queens, Volume 1: Sass and Sorcery" by Kurt J. Wiebe and Roc Upchurch – 4/5
A very awesome graphic novel, plenty of great humor and fantasy elements. I love fantasy and this was a fun fantasy to read. I LOVED the Queens, they were hilarious and badass all at once. Definitely going to invest in more of the series!
I just finished this yesterday so my full review will be later, I have other reviewing priorities. Like books I read a few weeks ago…….
So that wraps up my books for January! There's definitely quite a few so I'm pretty happy with it, even though most were graphic novels.
Sorry I've been such a crappy poster lately though, I'm definitely hoping to get a bunch of reviews up soon though!
How was your January for blogging and reading? Let me know in the comments!