Top 5 Wednesday is a weekly meme hosted by the Top 5 Wednesday group on Goodreads!
This week's theme is "Rainy Day Reads", which got me thinking: what exactly is a rainy day read? Well I just decided to do what I think they would be, to me a rainy day read would be a book that is fast paced and un-put-downable. Something that would keep you entertained while the weather outside is…well not so entertaining.
5.) Six of Crows (The Dregs #1) by Leigh Bardugo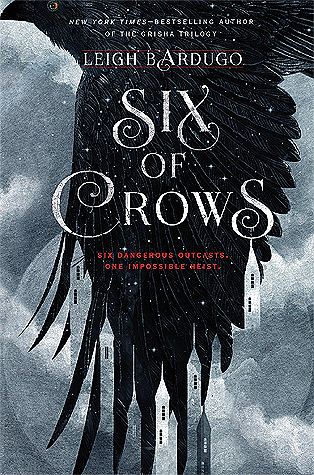 A fast paced, heist book with fantastic characters. You'll be so drawn into the action of the heist and so intrigued by the backstories of the characters you won't be able to put it down until you finish. Definitely a great book to start when you're stuck inside all day.
You can read my full review of "Six of Crows" here.
4.) Illuminae (The Illuminae Files #1) by Amie Kaufman & Jay Kristoff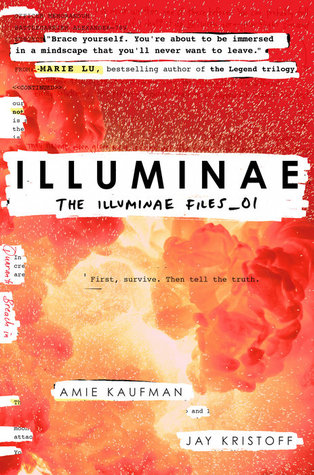 For me, this book was about as fast paced as you can get! There's a constant stream action. Think of everything imaginable that could go wrong for a group of people and this book has it happen. There's crazy AI's, space battles, mutating viruses, and more. This book is more than capable of keeping you entertained for a day, you'll definitely keep turning pages.
You can read my full review of "Illuminae" here.
3.) Vicious by V.E. Schwab
Once again we have a book with a fast paced plot, the story progresses so quickly you won't be able to stop reading until you find out what exactly is going on! Morally ambiguous characters who are so fascinating you'll keep reading just to spend more time with them. Everything about this book will keep you interested and makes for a great book for all day reading.
You can read my full review of "Vicious" here.
2.) Hyperbole and a Half: Unfortunate Situations, Flawed Coping Mechanisms, Mayhem, and Other Things That Happend by Allie Brosh
This book is absolutely hilarious, plain and simple. So funny, in fact, that I can't resist NOT recommending it for a rainy day. You'll be so busy laughing that you'll completely forget about the bad weather outside!
You can check out my "mini" review of "Hyperbole and a Half" here.
1.) Nimona by Noelle Stevenson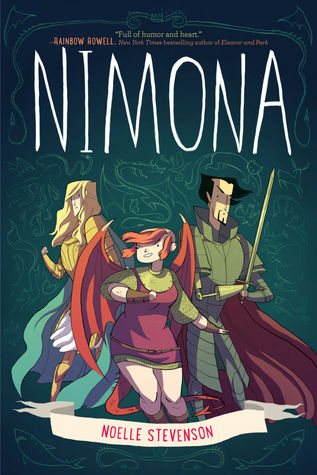 This is actually a graphic novel but it's a very loooong one and therefore I think it can qualify on here as being more of a book. This book is hilarious and heart-warming all at once, really those two words sum up the entirety of "Nimona" perfectly I think. You can definitely finish it in a day so it's perfect for a rainy one where you can just stay inside and read until you're done.
You can read my "mini" review of "Nimona" here.
So that wraps up my Top 5 Rainy Day Reads! Hopefully you found some books on here to stash away for a rainy day or just to add to your TBR anyways.
Feel free to link up your T5W's as well!