Winning what you want may cost you everything you love…

As a general's daughter in a vast empire that revels in war and enslaves those it conquers, seventeen-year-old Kestrel has two choices: she can join the military or get married. But Kestrel has other intentions.

One day, she is startled to find a kindred spirit in a young slave up for auction. Arin's eyes seem to defy everything and everyone. Following her instinct, Kestrel buys him—with unexpected consequences. It's not long before she has to hide her growing love for Arin.

But he, too, has a secret, and Kestrel quickly learns that the price she paid for a fellow human is much higher than she ever could have imagined.
This is a book where I honestly did not expect to love it as much as I did. It's a very romance oriented book and all I was expecting were balls, dresses, and boys. It also seemed like it was too fantasy lite for me and  "The Winner's Curse" is also extremely hyped. For once the hype is definitely justified.
As I mentioned the world building was a little lite making this book have a very simple fantasy setting, it wasn't high fantasy there were no mythical creatures or magic here. It's also something that, for once, was easy for me to overlook in a YA fantasy. It didn't need all of those things to satisfy me and I still felt that it had the atmosphere for a fantasy and I was still able to immerse myself in this world.
The plot itself focuses a lot on Kestrel and Arin as well as balls, upper class parties, and gossip. At least for the first half of the book, so if you find these things boring don't be disheartened! Things definitely get more exciting towards the end of the book and it's worth it to push onward. All of the twists and politics you were promised or expected start to come out of the woodwork in the end, I promise you! I can't say too much without the risk of spoilers so you'll have to trust me on this.
As far as the pacing goes, it was a bit slow to start. Ultimately I believe the first half with the slower pacing is setting the stage for the latter half of the book, since everything really starts picking up later. I'm going to go ahead and stress this again, stick it out to the end and the slow beginning is really worth it.
What really kept me reading though was Rutkoski's writing, it's gorgeous and downright addictive it  compelled me to keep turning pages. Something about it just flowed so naturally making "The Winner's Curse" both easy and fun to read through.
Let me tell you something about our main character Kestrel: she is probably one of my new favorite heroines. I loved the fact that she wasn't some badass warrior who could kick the living crap out of anyone and everyone. Instead, Kestrel's strength lies in strategy where she relies on her wits to make tactical decisions. It was such a breath of fresh air to have a character that wasn't your average female fantasy heroine.
Arin's character was also really likable he's mysterious, smart, and determined in everything he pursues. He's just as much of a strategist as Kestrel, which I really enjoyed. He's a pretty swoon worthy character too…just saying…..
There weren't as many developed secondary characters as I would have liked in a fantasy but Kestrel's and Arin's POVs prove interesting enough where I didn't mind a whole lot. They're both so well developed and likable that I didn't feel a lot of loss as far as having other important characters. Although in a fantasy setting I do like more POVs or at least more characters to get insight into the world and happenings.
I actually really liked the romance in "The Winner's Curse" which was a surprise since I almost never enjoy the romances in YA books. I figured this one would be loaded with your usual tropes: insta-love, forbidden love, love triangles, and so on. However, these weren't really present except for the forbidden love which I'll get to….
Usually I don't really like the whole forbidden love thing but in this case it was done very well, it really helped that there wasn't any insta-love and the romance was more of a slow burn. So the fact that it was a slow burn romance and the fact that they shouldn't be together, in the end just made me want them to be together. I'm rebellious like that.
After reading through this I really found out how much I love a good slow burn romance, it makes me want the characters to get together even MORE.
In the end I really, really adored Kestrel and Arin's romance. I am now a hardcore shipper of these two!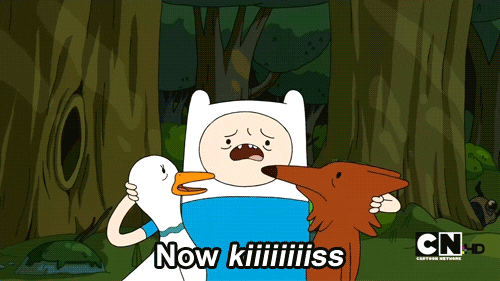 While I didn't really like the slower pacing at the beginning of the book or the lack of important secondary characters these were some very minor dislikes compared to my overall enjoyment of the book as a whole. Kestrel was an amazing main character, the romance was surprisingly enjoyable, and the plot was very intense.
I have so much love for this book now and it was definitely a huge surprise since I didn't think it would be something I'd enjoy. I am so glad I decided to take a chance with it and hopefully you all do now as well. It's worth it! (Especially since the sequel is even better!)
Definitely! Even though the fantasy element is a bit lite and the plot does have its far share of romance and ball gowns, it's definitely worth reading for the plot and unique heroine. Usually I'm a stickler for heavy world-building and zero romance but even I was won over with "The Winner's Curse" so hopefully that's a good enough example for you to check this amazing series out!