Hey guys! I know there's always tons of upcoming release posts but I'm going to throw another one in anyways because I'm just so excited for some of these books this year and waiting just about kills me. I'm not the world's most patient person….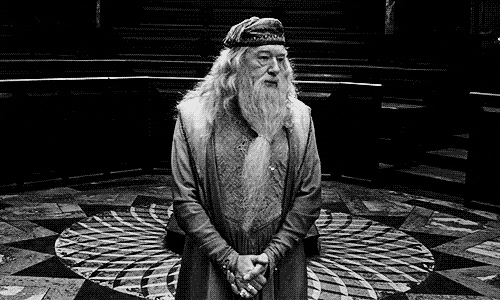 Vicarious by Paula Stokes
Release Date: August 16th, 2016
Winter Kim and her sister, Rose, have always been inseparable. Together, the two of them survived growing up in a Korean orphanage and being trafficked into the United States.

Now they work as digital stunt girls for Rose's ex-boyfriend, Gideon, engaging in dangerous and enticing activities while recording their neural impulses for his Vicarious Sensory Experiences, or ViSEs. Whether it's bungee jumping, shark diving, or grinding up against celebrities at the city's hottest dance clubs, Gideon can make it happen for you, for a price.

When Rose disappears and a ViSE recording of her murder is delivered to Gideon, Winter won't rest until she finds her sister's killer. But when the clues she uncovers conflict with the neural recordings her sister made, Winter isn't sure what to believe. To find out what happened to Rose, she'll have to untangle what's real from what only seems real, risking her life in the process.
Why I'm Excited
Doesn't this just sound cool? I mean ViSE recordings, those sound awesome! Then her sister goes missing with a recording of the murder? Even better, I know that sounds a little morbid but I love a good thriller! I just think the whole blurb for this sounds action-packed and I can't wait to get my hands on it!
---
Strange The Dreamer by Laini Taylor
Release Date: September 27th, 2016
Strange the Dreamer is the story of:

the aftermath of a war between gods and men
a mysterious city stripped of its name
a mythic hero with blood on his hands
a young librarian with a singular dream
a girl every bit as perilous as she is imperiled
alchemy and blood candy, nightmares and godspawn, moths and monsters, friendship and treachery, love and carnage.

Welcome to Weep.
It's Laini Taylor people. I'd read her grocery list. Her books are seriously amazing and I cannot wait for this book to come out! Her mythology in her stories is always insanely good and I think it's safe to say this one will be no exception.
---
Nevernight by Jay Kristoff
Release Date: August 9th, 2016
In a land where three suns almost never set, a fledgling killer joins a school of assassins, seeking vengeance against the powers who destroyed her family.Daughter of an executed traitor, Mia Corvere is barely able to escape her father's failed rebellion with her life. Alone and friendless, she hides in a city built from the bones of a dead god, hunted by the Senate and her father's former comrades. But her gift for speaking with the shadows leads her to the door of a retired killer, and a future she never imagined.

Now, Mia is apprenticed to the deadliest flock of assassins in the entire Republic—the Red Church. If she bests her fellow students in contests of steel, poison and the subtle arts, she'll be inducted among the Blades of the Lady of Blessed Murder, and one step closer to the vengeance she desires. But a killer is loose within the Church's halls, the bloody secrets of Mia's past return to haunt her, and a plot to bring down the entire congregation is unfolding in the shadows she so loves.

Will she even survive to initiation, let alone have her revenge?
I'm SUPER excited to say I just got an email today saying I have an ARC of this book on the way! I literally cannot wait for it!
Okay first off, it's Jay Kristoff. Secondly I heard he described it as a female-lead Harry Potter. Thirdly just read that description and tell me it doesn't sound badass. I love assassin stories and I think the world-building will be great!
---
Three Dark Crowns by Kendare Blake
Release Date: September 20th, 2016
Every generation on the island of Fennbirn, a set of triplets is born: three queens, all equal heirs to the crown and each possessor of a coveted magic. Mirabella is a fierce elemental, able to spark hungry flames or vicious storms at the snap of her fingers. Katharine is a poisoner, one who can ingest the deadliest poisons without so much as a stomachache. Arsinoe, a naturalist, is said to have the ability to bloom the reddest rose and control the fiercest of lions.

But becoming the Queen Crowned isn't solely a matter of royal birth. Each sister has to fight for it. And it's not just a game of win or lose…it's life or death. The night the sisters turn sixteen, the battle begins. The last queen standing gets the crown.

If only it was that simple. Katharine is unable to tolerate the weakest poison, and Arsinoe, no matter how hard she tries, can't make even a weed grow. The two queens have been shamefully faking their powers, taking care to keep each other, the island, and their powerful sister Mirabella none the wiser. But with alliances being formed, betrayals taking shape, and ruthless revenge haunting the queens' every move, one thing is certain: the last queen standing might not be the strongest…but she may be the darkest.
I love Kendare Blake and this new fantasy series of hers sounds amazing. 3 sisters fighting to the death for the crown and they have powers? Sign me up. Also that cover is gorgeous!
---
And The Trees Crept In by Dawn Kurtgich
Release Date: September 6th, 2016
When Silla and Nori arrive at their aunt's home, it's immediately clear that the "blood manor" is cursed. The creaking of the house and the stillness of the woods surrounding them would be enough of a sign, but there are secrets too–the questions that Silla can't ignore: Who is the beautiful boy that's appeared from the woods? Who is the man that her little sister sees, but no one else? And why does it seem that, ever since they arrived, the trees have been creeping closer?

Filled with just as many twists and turns as The Dead House, and with achingly beautiful, chilling language that delivers haunting scenes, AND THE TREES CREPT IN is the perfect follow-up novel for master horror writer Dawn Kurtagich.
Okay so I really did enjoy Kurtagich's first novel "The Dead House" and this book sounds like it may be better yet. I love a good creepy book and I'm hoping this one will deliver. Plus look at that gorgeous cover, seriously.
---
The Diabolic by S.J. Kincaid
Release Date: November 1st, 2016
Red Queen meets The Hunger Games in this epic novel about what happens when the galaxy's most deadly weapon masquerades as a senator's daughter and a hostage of the galactic court.

A Diabolic is ruthless. A Diabolic is powerful. A Diabolic has a single task: Kill in order to protect the person you've been created for.

Nemesis is a Diabolic, a humanoid teenager created to protect a galactic senator's daughter, Sidonia. The two have grown up side by side, but are in no way sisters. Nemesis is expected to give her life for Sidonia, and she would do so gladly. She would also take as many lives as necessary to keep Sidonia safe.

When the power-mad Emperor learns Sidonia's father is participating in a rebellion, he summons Sidonia to the Galactic court. She is to serve as a hostage. Now, there is only one way for Nemesis to protect Sidonia. She must become her. Nemesis travels to the court disguised as Sidonia—a killing machine masquerading in a world of corrupt politicians and two-faced senators' children. It's a nest of vipers with threats on every side, but Nemesis must keep her true abilities a secret or risk everything.

As the Empire begins to fracture and rebellion looms closer, Nemesis learns there is something more to her than just deadly force. She finds a humanity truer than what she encounters from most humans. Amidst all the danger, action, and intrigue, her humanity just might be the thing that saves her life—and the empire.
I usually don't go in for other books being compared to new books, like Red Queen meets The Hunger Games? No thanks. However, the rest of the description sounds awesome. Also the sci-fi setting has me pretty excited because I really want to read more great YA sci-fi books.
---
Gemina by Jay Kristoff and Amie Kaufman
Release Date: October 18th, 2016
  Moving to a space station at the edge of the galaxy was always going to be the death of Hanna's social life. Nobody said it might actually get her killed.

The sci-fi saga that began with the breakout bestseller Illuminae continues on board the Jump Station Heimdall, where two new characters will confront the next wave of the BeiTech assault.

Hanna is the station captain's pampered daughter; Nik the reluctant member of a notorious crime family. But while the pair are struggling with the realities of life aboard the galaxy's most boring space station, little do they know that Kady Grant and the Hypatia are headed right toward Heimdall, carrying news of the Kerenza invasion.

When an elite BeiTech strike team invades the station, Hanna and Nik are thrown together to defend their home. But alien predators are picking off the station residents one by one, and a malfunction in the station's wormhole means the space-time continuum might be ripped in two before dinner. Soon Hanna and Nik aren't just fighting for their own survival; the fate of everyone on the Hypatia—and possibly the known universe—is in their hands.

But relax. They've totally got this. They hope.
Have you read "Illuminae"? You totally should because it is literally awesome and one of my all time favorites and I cannot wait for its sequel to come out. If it's even close to how good the first one was I have no worries!
---
Release Date: October 11th, 2016
Cinder meets The Walking Dead in a chilling futuristic fairy tale that will reboot everything you thought about family, love, and what it means to be human.

Sixteen-year-old Frost understands why she's spent her entire life in an abandoned apartment building. The ruined streets below are hunting grounds for rogue robots and Eaters.

She understands why she's never met a human besides her father. She even understands why he forbids her to look for medicine for her dying pet. But the thing is, it's not her real father giving the orders . . .

It's his memories.

Before he died, Frost's father uploaded his consciousness into their robot servant. But the technology malfunctioned, and now her father fades in and out. So when Frost learns that there might be medicine on the other side of the ravaged city, she embarks on a dangerous journey to save the only living creature she loves.

With only a robot as a companion, Frost must face terrors of all sorts, from outrunning the vicious Eaters . . . to talking to the first boy she's ever set eyes on. But can a girl who's only seen the world through books and dusty windows survive on her own?
So we basically have a dystopian book with androids/robots and zombies, I'm a sucker for a good zombie book and hopefully this one excels on the zombie parts. That part about the dying pet though? No, she better save that pet or I'm going to be so upset!
So those are all of my most anticipated release for this fall, for now because I'm discovering more all the time!
Are you excited for any of these books?
What new releases are you excited for this fall?
Have you received an ARC of any of these?
Did you add any to your TBR now?
Let me know in the comments!