So at the beginning of this week I reached 300 followers on The Sassy Book Geek and did up a Q&A post and I had 7 wonderful bloggers ask me a few questions! Big thank you goes out to you 7 as well as a thank you to the rest of my followers who found my blog worth reading!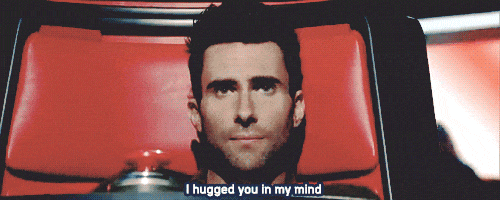 Questions from Hannah @ Mortal Reader
What are your favorite TV Shows or Movies to watch?
I'm actually really terrible about keeping up with TV shows these days but two of my all time favorites are Supernatural (no spoilers please I'm about 2-3 seasons behind, haha) and Sons of Anarchy! And The Lord of the Rings Trilogy reigns as my favorite set of movies.
Favorite book series or classic?
My favorite book series would definitely be Harry Potter, I know it's a little cliched but it's true! I usually don't read a ton of classics either and if I do I don't like them but one I actually did end up loving was "Dracula" by Bram Stoker.
Best tip you would give for beginner bloggers to expand their blogs?
Talk to other book bloggers! Nobody bites, I promise! Nothing is more helpful for beginners then getting to know other book bloggers and chatting with as many people as possible. Everyone in this community is incredibly friendly and supportive so if you have any questions or want advice then don't be afraid to ask for it! Go comment on other blogs, get on Twitter and chat, all of those things will help you in expanding your blog!
---
Question from Ashleigh @ A Frolic Through Fiction
Is there a real country/city/place you really want to visit because of a book?
This was a tough question to answer considering that I mostly read fantasy and none of those places are real…..but I did end up finding one! I would love to go to Prague after reading "Daughter of Smoke & Bone" the architecture there would be something I'd love to see, not to mention Laini Taylor does a wonderful job of describing the city in her book that just left me with wanderlust!
---
Questions from Anna @ My Bookish Dream
What are some of your favorite video games?
Ah! Too many! I'd have to go with Skyrim, Fallout (3, New Vegas, & 4), the Mass Effect trilogy, the Dragon Age series, and The Witcher series. It's hard to narrow it down any further with those since they're all my top favorite series!
What is your favorite childhood movie and book?
When I was younger I was absolutely obsessed with Disney's Mulan, so that one was definitely my favorite childhood movie! As far as a favorite childhood book goes I'd say any of the Harry Potter books but if you mean a picture book I'd say "Where The Wild Things Are".
---
Questions from Beth @ Reading Every Night
What is the best book you've read so far this year?
 I'd have to say "Illuminae" by Amie Kaufman and Jay Kristoff hands down!
What would be your dream travel destination (real or fictional)?
Definitely Middle Earth, I feel like I'd be remotely safe there too especially in The Shire.
What, besides reading and blogging, is your favorite hobby?
I play quite a few video games but for me that doesn't feel like a hobby so much as something I do for entertainment so I'd say my favorite hobby would be horseback riding even though I don't get to do it as often as I'd like!
---
Questions from Ariana @ The Quirky Book Nerd
What are your go-to methods for inspiring/motivating yourself?
You mean besides sitting and staring off into space hoping inspiration will strike me? I find that reading other people's blogs and blog posts help a lot to both inspire and motivate me. Seeing everyone's wonderful posts helps me to get thinking about getting my reading and posts done for sure!
In he past, when you've read books far outside your comfort zone, which one did you have the best experience with and which was the worst?
The book I had the best experience with was probably "The Raven Boys" I usually don't read any urban fantasy at all but that one was so well done I'm glad I took a chance on it.
As far as the worst experience there have been a couple but I'd say "These Shallow Graves" by Jennifer Donnelly. It's historical fiction and for the most part I don't read any unless it has some sort of paranormal or fantastical twist to it, this one had none.
If you suddenly became a character in Skyrim, what type of character would you be (race, fight style, etc.) and which hold would you live in?
Well I'd probably be a Nord, yes that sounds boring and cliched BUT I feel like that race suits me the best (maybe because I'm part Norwegian…hm) and I'd be a thief type…person, I like sneaking around and using a bow to keep myself out of harm's way. Whiterun is my favorite hold so I'd live there, it seems like the most relatively safe hold as well!
Similarly, one day, you wake up in the wasteland! How do you distribute your initial perk points?
Besides upping my Charisma as much as possible I usually go for the following perks right away: Black Widow, Inspirational, Scavenger, and Science! Because I like to have a lot of dialogue options (and to pass speech checks) as well as having companions with me at all times because I'm a big baby. Also the Scavenger perk is just useful for finding more stuffs and Science! because I like using laser weapons.
I hope that's kind of the answer you were looking for!
---
Question from Emma @ Emma The Book Lover
How do you organize your bookshelves ?
I always, always keep books organized by their author but not alphabetically, I just can stand having books by the same author not next to each other. From there I try grouping them by what I've read and still have to read!
---
Questions from Jessica @ The Awkward Book Blogger
Is there any TV shows you watch religiously?
I don't really watch any TV religiously anymore but when Sons of Anarchy was still on the air I made sure my butt was in front of a TV every Tuesday night! I also used to consistently watch Game of Thrones and Supernatural as well but not so much anymore.
Approximately how many physical books do you own?
200 give or take a few books I may have missed!
How did you discover book blogging and what made you want to start?
I actually found out about book blogging when I was nosing around Goodreads for recommendations one day, I kept seeing reviews for books that weren't released yet and I was confused so of course I looked it up and discovered that book bloggers sometimes receive ARCs of these books. It kind of blew me away that there was a whole community of book lovers who blogged about books and I didn't even know it! That's really what made me want to start, wanting to chat books with fellow bookworms!
Once again a big thank you to you all for the questions!