Hello everyone! Who else is super excited for October and Halloween? Because I know I am, Halloween is my absolute favorite holiday and yes that means more than Christmas. I love getting to watch horror movies, eat a crap ton of candy, and dress up but most of all I love getting to read creepy books! So I have quite a few that need reading (or re-reading) this month and so I thought I'd put together a TBR that I'll actually stick to!
So I'll start with two ARCs I'll be reading and reviewing this month that aren't necessarily spooky….
Seventeen-year-old Audrey Rose Wadsworth was born a lord's daughter, with a life of wealth and privilege stretched out before her. But between the social teas and silk dress fittings, she leads a forbidden secret life.
Against her stern father's wishes and society's expectations, Audrey often slips away to her uncle's laboratory to study the gruesome practice of forensic medicine. When her work on a string of savagely killed corpses drags Audrey into the investigation of a serial murderer, her search for answers brings her close to her own sheltered world.
An ARC I'm very excited to get to and it sort of fits in with October actually! I mean come on the title just says it all, who wouldn't want to read it?
Damaged. Deceptive. Dangerous. Darling. Are they labels or a warning? The answer could cost Sera everything.
Murder, justice, and revenge were so not a part of the plan when Sera set out on her senior camping trip. After all, hiking through the woods is supposed to be safe and uneventful.
Then one morning the group wakes up groggy, confused, and with words scrawled on their wrists: Damaged. Deceptive. Dangerous. Darling. Their supplies? Destroyed. Half their group? Gone. Their chaperone? Unconscious. Worst of all, they find four dolls acting out a murder—dolls dressed just like them.
Suddenly it's clear; they're being hunted. And with the only positive word on her wrist, Sera falls under suspicion…
With that description this book sounds creepy especially with that cover! I can't wait to get to this ARC and hopefully it won't let me down.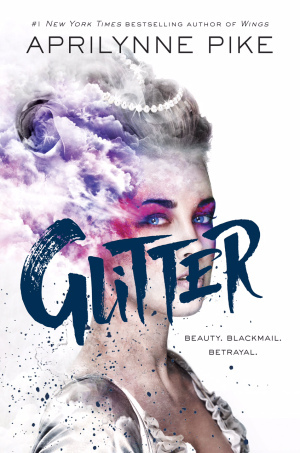 Outside the palace of Versailles, it's modern day. Inside, the people dress, eat, and act like it's the eighteenth century—with the added bonus of technology to make court life lavish, privileged, and frivolous. The palace has every indulgence, but for one pretty young thing, it's about to become a very beautiful prison.
When Danica witnesses an act of murder by the young king, her mother makes a cruel power play . . . blackmailing the king into making Dani his queen. When she turns eighteen, Dani will marry the most ruthless and dangerous man of the court. She has six months to escape her terrifying destiny. Six months to raise enough money to disappear into the real world beyond the palace gates.
Her ticket out? Glitter. A drug so powerful that a tiny pinch mixed into a pot of rouge or lip gloss can make the wearer hopelessly addicted. Addicted to a drug Dani can sell for more money than she ever dreamed.
But in Versailles, secrets are impossible to keep. And the most dangerous secret—falling for a drug dealer outside the palace walls—is one risk she has to take.
This is not a horror book or a creepy book but rather an ARC that happens to come out this month and therefore needs reading. The premise sounds interesting and unique and that cover is pretty as fuck! Although some reviews I've seen already don't make my hopes very high.
---
Now onto the ACTUAL spooky books I plan on reading and reviewing this October!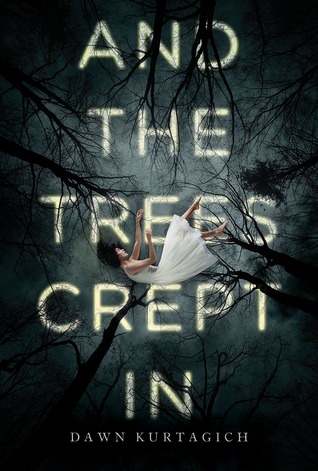 I have been super excited to get my hands on this book and I finally did, although I have ARCs that need reading first it's definitely going to be hard not to dive right in! I also have a feeling this will be the scariest book I'll read this month.
A sequel I feel like I've been waiting forever for and what better time to read it than October?
---
And then here's a potential bonus book if I can get my hands on it this month:
I actually really enjoyed Lukavics debut book "Daughters Unto Devils" and so I'm pretty excited about reading her new book. Plus how creepy is the cover?
---
Potential re-reads for this month, some of my favorite horror books:
Such a fantastic and funny book for any horror movie lover! I'd love to get a chance to re-read this and give it an actual review especially since it's a pretty quick read I could probably finish it in a day.
This might actually be my favorite horror book of all time, there are so many great short stories in here that will literally scare your pants off! I'd love to re-read through this but even if it's just through my favorite stories that's good enough for me!
So that wraps up this month's planned TBR, hopefully I get through them all!
Have you read any of these books?
Are any of these on your October TBR as well?
What spooky books are you planning on reading this month?
Let me know in the comments!