Top Ten Tuesday is a weekly meme hosted by The Broke and The Bookish.
This week's theme is books that we read because they were either recommended to us or because we saw a review (etc) by another blogger and it caught our interest! I would say that easily half of the books on my TBR are on there because of reviews I've read by other bloggers so this is a pretty easy list!
Also just one big thank you to all of these wonderful bloggers who recommended me these books or just wrote some fantastically convincing reviews! I will link up each blogger so you can check them out as well!
10.) Throne of Glass by Sarah J. Maas
Recommended By: Everyone
Are there any of you out there who haven't read this yet? I feel like there's very few of us who haven't read this entire series and it is easily one of the most popular YA series out there. I feel like it's on everyone's lists and everyone recommends it! So I finally gave in and gave it a whirl and wasn't too impressed, please don't kill me. I am looking to try the second book though and see if it will grab my attention a little more.
You can read my full review of "Throne of Glass" here.
---
9.) Anna Dressed in Blood by Kendare Blake
Recommended By: Karen via Goodreads
This is another pretty popular book that I saw many good reviews for and the main one being by Karen on Goodreads, her review definitely convinced me to give this book a go. Plus I love horror books so I didn't need much convincing.
You can read my full review of "Anna Dressed in Blood" here.
---
8.) Daughters Unto Devils by Amy Lukavics
Recommended By: Faye @ The Social Potato
Like I said it doesn't take much to convince me to read a horror book but it definitely helps when it gets a great, well-thought out review. I hadn't really heard about this book until I say Faye's book too so I love coming across reviews that introduce me to a completely new book!
---
7.) The Monstrumologist by Rick Yancey
Recommended By: Vane @ Books With Chemistry
This is an instance where I wanted to read a book based 100% on a review. Vane wrote such a convincing,well thought out, and lengthy review that I wanted to get my hands on this book straight away and it lived up to expectations too!
You can read my full review of "The Monstrumologist" here.
---
6.) Slasher Girls & Monster Boys stories selected by April Genevieve Tucholke
Recommended By: Emily Mae @ The Book Geek
Usually I don't go for anthology books at al but Emily Mae's excellent, thorough review really got me curious and I'm glad I picked this book up because it was excellent and VERY creepy! Basically every single story was excellent which is pretty rare with so many stories grouped together.
You can read my full review of "Slasher Girls & Monster Boys" here.
---
5.) The Outliers by Kimberly McCreight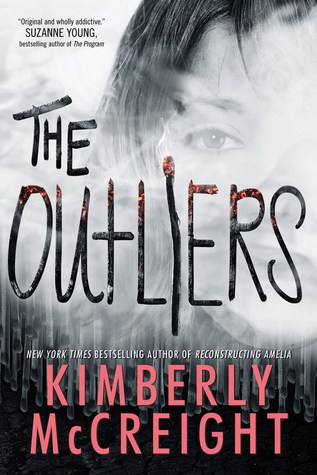 Recommended By: Michelle @ Book Adventures
I had heard about this book before but read Michelle's review and it definitely caught my interest. I love a good YA mystery/thriller but sadly this one wasn't my cup of tea. (I would link Michelle's review but I couldn't find it on her website).
---
4.) Through The Woods by Emily Carroll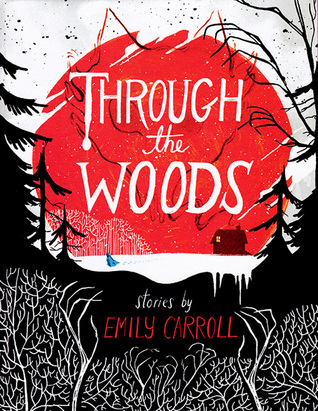 Recommended By: Ashley Lynn @ Dreaming Through Literature
When I was looking for more graphic novels to read I was creeping through all of Ashley's graphic novel reviews and found this little gem. It's a series of very creepy stories and is an excellent and quick graphic novel!
You can read my full review of "Through The Woods" here.
---
3.) Welcome To The Dark House by Laurie Faria Stolarz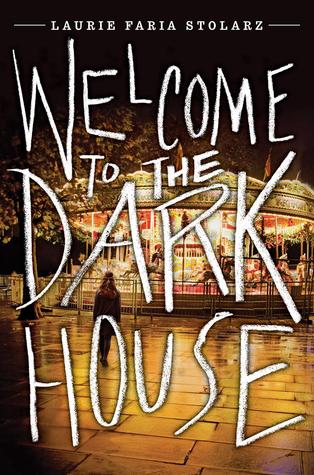 Recommended By: Lauren @ Wonderless Reviews
Lauren recommended this to me because of our mutual interest over horror books and I said I was looking for more to add to my TBR and this was one of them! Luckily I recommended it to my library and they got it and thus I got a chance to read it and I must say it is an excellent read for any horror movie fan as it plays out like a classic slasher film!
---
2.) Hyperbole and a Half by Allie Brosh
Recommended By: Ariana @ The Quirky Book Nerd
This was 1 of 2 books recommended to me by my blogging buddy Ariana and I absolutely LOVED this one, it was hilarious and an overall amazing book! Why didn't I read this sooner?
You can read my full review of "Hyperbole and a Half" here.
---
1.) Nimona by Noelle Stevenson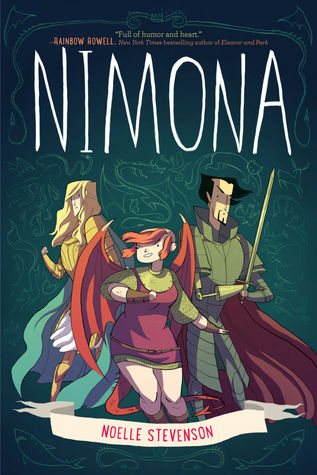 Recommended By: Ariana @ The Quirky Book Nerd
The 2nd of the 2 books Ariana recommended to me that I have read so far! "Nimona" is such a wonderful book and the BEST of the graphic novels I have read.
You can read my full review of "Nimona" here.
What books have you had recommended to you?
Did you enjoy them or not so much?
Do you have any books you'd like to recommend to me?
Feel free to link up your Top Ten Tuesday as well!