Hello everyone! Usually I don't stick to planned, monthly TBRs but I did a pretty good job last month so I figured I'd do one for November as well. There won't be very many but hopefully this can be a minimum for me and I can go beyond just these few books. I have quite a few ARCs as well as some new releases I want to get through.
ARCs To Read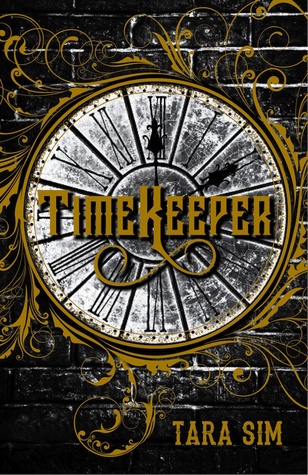 Two o'clock was missing.
In an alternate Victorian world controlled by clock towers, a damaged clock can fracture time—and a destroyed one can stop it completely.
It's a truth that seventeen-year-old clock mechanic Danny Hart knows all too well; his father has been trapped in a Stopped town east of London for three years. Though Danny is a prodigy who can repair not only clockwork, but the very fabric of time, his fixation with staging a rescue is quickly becoming a concern to his superiors.
And so they assign him to Enfield, a town where the tower seems to be forever plagued with problems. Danny's new apprentice both annoys and intrigues him, and though the boy is eager to work, he maintains a secretive distance. Danny soon discovers why: he is the tower's clock spirit, a mythical being that oversees Enfield's time. Though the boys are drawn together by their loneliness, Danny knows falling in love with a clock spirit is forbidden, and means risking everything he's fought to achieve.
But when a series of bombings at nearby towers threaten to Stop more cities, Danny must race to prevent Enfield from becoming the next target or he'll not only lose his father, but the boy he loves, forever.
I actually need to get my butt in gear and read this ASAP but I was so busy reading my horror books for Halloween I didn't give myself a chance to read this yet. It's definitely up next though!
---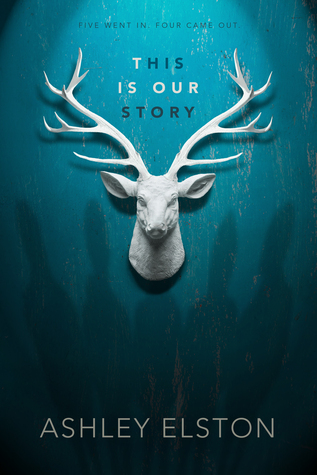 No one knows what happened that morning at River Point. Five boys went hunting. Four came back. The boys won't say who fired the shot that killed their friend; the evidence shows it could have been any one of them.
Kate Marino's senior year internship at the District Attorney's Office isn't exactly glamorous—more like an excuse to leave school early that looks good on college applications. Then the DA hands her boss, Mr. Stone, the biggest case her small town of Belle Terre has ever seen. The River Point Boys are all anyone can talk about. Despite their damning toxicology reports the morning of the accident, the DA wants the boys' case swept under the rug. He owes his political office to their powerful families.
Kate won't let that happen. Digging up secrets without revealing her own is a dangerous line to walk; Kate has her own reasons for seeking justice for Grant. As she and Stone investigate—the ageing prosecutor relying on Kate to see and hear what he cannot—she realizes that nothing about the case—or the boys—is what it seems. Grant wasn't who she thought he was, and neither is Stone's prime suspect. As Kate gets dangerously close to the truth, it becomes clear that the early morning accident might not have been an accident at all—and if Kate doesn't uncover the true killer, more than one life could be on the line…including her own.
I have been SUPER excited to read this book especially with all of the glowing reviews so far and I was very pumped when I was approved for an ARC of it! It just sounds like something very suspenseful, fast-paced, and amaaaazing.
---
Four girls with the power to control the elements and save the world from a terrible evil must come together in the first epic novel in a brand-new series.
When Phantoms—massive beasts made from nightmares and darkness—suddenly appeared and began terrorizing the world, four girls, the Effigies, each gained a unique power to control one of the classical elements: earth, air, fire, and water. Since then, four girls across the world have continually fought against the Phantoms, fulfilling their cosmic duty. And when one Effigy dies, another girl gains her power as a replacement.
But now, with technologies in place to protect the world's major cities from Phantom attacks, the Effigies have stopped defending humanity and, instead, have become international celebrities, with their heroic feats ranked, televised, and talked about in online fandoms.
Until the day that New York City's protection against the Phantoms fails, a man seems to be able to control them by sheer force of will, and Maia, a high school student, unexpectedly becomes the Fire Effigy.
Now Maia has been thrown into battle with three girls who want nothing to do with one another. But with the first human villain that the girls have ever faced, and an army of Phantoms preparing for attack, there isn't much time for the Effigies to learn how to work together.
Can the girls take control of their destinies before the world is destroyed forever?
I thought this book just sounded amazing and once again I was super excited to receive an ARC! Although the few reviews I've seen so far haven't been that great so we'll see how this goes.
---
Other Books On My Agenda
(I'm trying to read my 2016 releases that have been on my shelves for a bit)
OF COURSE I NEED TO READ THIS ASAP! I recently got my copy and have been dying to start reading it but I have ARCs that take priority at the moment but as soon as those 3 are read I'll be onto "Gemina"!!!!
---
I just picked this book up yesterday because I have no self control and can't wait to read it. I've been looking to start reading more sci-fi books because I adore that genre and can never seem to find any I want to read.
---
Annnnnnd If I Find Time……..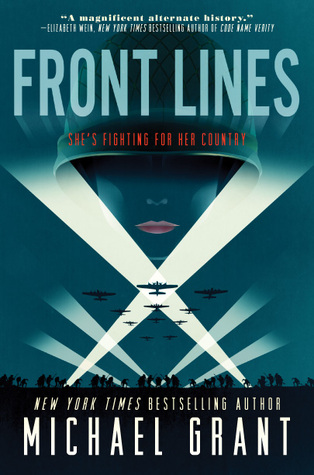 This one's been out since January and I'd really love to read it before the year is up. I've always loved everything set in the World War II era and a book about girls in the army back then is just screaming my name.
Have you read any of these books?
Are any of these books on your TBR?
Are you excited for any of these 3 new releases this month?
What are you planning on reading this month?
Let me know in the comments!