I was tagged to do this by Debby @ Always Booking so make sure to click the link and head on over to check out her blog! Thanks again, Debby! This tag was created by Drew @ The Tattooed Book Geek.
Basically this tag is all about showcasing your favorite genre and some of your favorite books in that genre. Because who WOULDN'T like doing that, right?
The Rules:
Credit the badass Drew @The Tattooed Book Geek as the creator of the tag, either use the created tag name graphic or create your own and link back to his blog
Answer the questions
Tag as many people as you want
What is your favorite genre?
FANTAAAASSSSSYYYYYYY
(Just picture me singing this)
I, of course, have lots of favorite genres but honestly the genre that I adore the most and will always go back to is fantasy. Well if we want to get a LITTLE bit more technical I love Young Adult Fantasy (although I read regular 'ol fantasy as well).
---
Who is your favorite author from that genre?
I think this question is harder than the previous one although I will just have to go with Jay Kristoff. I can say I would easily recommend any and all of his books and the three that I have read all received 5 star reviews from me. So yeah you could say he's my favorite.
---
What is it about the genre that keeps pulling you back?
The reason I read in the first place is that I love escaping reality into new vivid, imaginative worlds and for me YA fantasy really does that more than other genres. It's much easier for me to get lost in a fantasy book because the mythology, world building, and characters always feel more developed and complex to me. So that is what keeps bringing me back to reading YA fantasy or just fantasy in general!
---
What is the book that started your love for your favorite genre?
In all honestly Harry Potter and if you want an answer that is a little less cliched than The Lion, The Witch, and The Wardrobe. I read those when I was a kid and as I said I absolutely love getting lost in fantastical worlds so of course these books sparked my love for fantasy!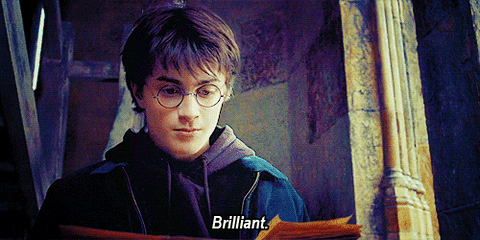 ---
If you had to recommend at least one book from you favorite genre to a non-reader/someone looking to start that genre, what book would you choose and why?
I would hands down have to recommend reading "Stormdancer" by Jay Kristoff because it has absolutely everything that I love about fantasy and it's pretty gritty for YA. Although it does start out a bit slow it is definitely worth pushing through because it is amazing! So much action! So much betrayal and revenge! So much world-building! Which is why I recommend it for someone starting out because it meets all of my fantasy standards.
---
Why do you read?
As I've already mentioned a few times here I read to escape reality and immerse myself into worlds where anything is possible and anything can happen. Flying cars, talking animals, magic., just everything! That's why I love reading.
This time around I'm just going to tag some of my newer followers but of course all of you are welcome to do this tag! Sorry if any of you have done this tag before and if you don't want to do this you're under no obligations! Have fun!
Tag! You're It!
Marie @ Marie's Library
Hannah @ Book Freak-Out
Brooklyn @ Brooklyn The Bookworm
Jess @ Jess Reads Books
Jojo @ Awesome Books Today
Jasmin @ Book Corners
Stephanie @ Stephanie's Book Reviews
Never Seen A Nevergreen
Birdie Bookworm
Emma Lauren @ Corn Reviews Books
Ava @ Avani Laad
Hermia @ The Reading Bunny
Rose @ Insights Into Books
Pierina @ Pierina Reads