I was tagged to to do this by Emily @ Rose Read and Laura @ Bibliofagista, thank you both so much this tag was a lot of fun! Make sure you guys head over to both of their blogs and check them out, they're both fantastic bloggers and lovely people to talk with!
And if I tagged you in any of these answers you're also tagged to do this tag as well! How many more times do you think I could have added the word tag? Tag.
Who was your very first follower (if you can find out)? Tag them and give them a shout out!
Not counting any indie authors or other unrelated blogs my very first follower was Rebecca @ Rebecca Book Review from over a year and a half ago! Thanks Rebecca!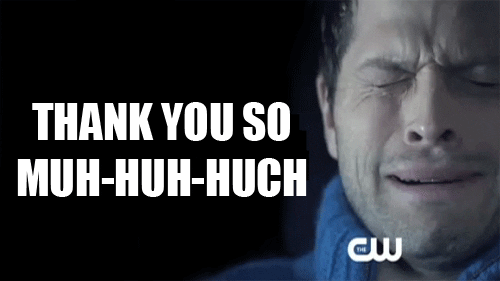 ---
What was the last milestone you reached?
WordPress informed me the last milestone I reached was publishing 200 posts! Then I thought to myself:
That's a lot of posts! I do have another milestone coming up as well….500 followers, I'm almost there and I'm honestly so grateful and shocked I have so many wonderful people reading my posts!
---
What was the very first post you posted on your blog? Share it with us!
Honestly, I hate looking back at my first posts because they're just so awkward and cringe-worthy in my eyes but my first post was an Introduction. Proceed with caution because it's lame and short.
---
Who was your most recent follower? Tag them and give them a shout out!
I was followed 16 hours ago by Imane @ Booksaccino! Thank you so much!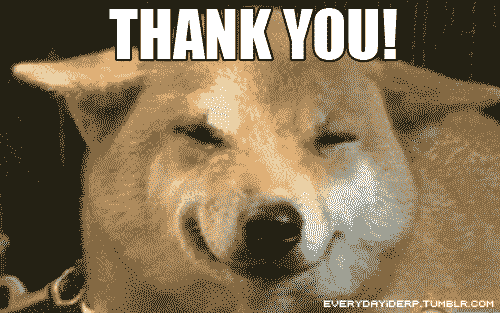 ---
What was the last post you posted and who was the very first person who took their time to click the like button? Give them a shout out!
The last post I did was a book review for "The Crown's Game" and it's hard to tell on WordPress who the first liker was since they're listed in alphabetical order when I try to find out. So I'll do the latest person to like it which would be Debby @ Always Booking, thanks Debby!
---
How many months have you been blogging for?
1 year and 3 months (15 months) the time has definitely flown by!
---
Do you have any bloggers you're friends with? Give them a shout out.
There are so many! Michelle @ Book Adventures, Anna @ My Bookish Dream, Ariana @ The Quirky Book Nerd, Lauren @ Wonderless Reviews,and  Ashley @ Dreaming Through Literature. That's just to name a few of course I have so many other wonderful bloggers that I love talking to as well and I'll try and link as many as possible in the tagging below!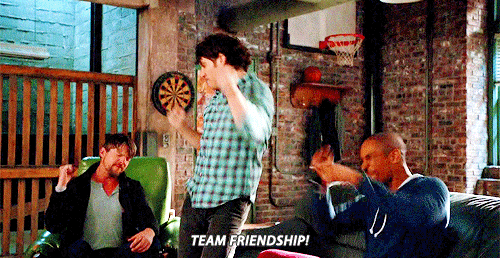 ---
Who originally created the last meme or tag you participated in? Give them a shout out!
The last tag I did was the This Is My Genre, Tell Me Yours Book Tag which was originally created by Drew @ The Tattooed Book Geek. Head over and check this tag out guys because it's very original and a lot of fun to do!
---
Have you any social media related to your blog?
Yes I sure do although not as much as I'm sure most people have. I have a Twitter and a Bookstagram that are strictly book related, although I won't always promise that's true with my Twitter but for the most part it is!
---
Last but not least …. just say thanks to all your followers.
Thank you to each and every one of you! You are what makes book blogging so rewarding and fun!
If you were not tagged above then you are now tagged below!
(No obligations to do this tag and sorry if you've already done it and got tagged again!)

Jordan @ Her Paper Adventure
Chelsea @ RomWeasley Books
Nicole @ BooksInked
Hannah @ Mortal Reader
Esther @ Chapter Adventures
Georgie @ Good Book Vibes
Carrianne @ Carrianne's Cuppa 'N Critiques
Luna @ Luni Reads
Jordyn @ J. Bookish
Jessica @ The Awkward Book Blogger
Diana @ Diana Prince Reviews
Stephanie @ Stephanie's Book Reviews
Nicole @ Away In Neverland
Debbie @ Debbie's Library
Sara @ Freadom Library
Caitlin @ Words And Other Beasts
Melissa @ Book Nerd Momo
Poulami @ Daydreaming Books
Britt @ Geronimo Reads
Kourtni @ Kourtni Reads
Aria @ What Aria Loves
Stephanie @ Adventures of a Bibliophile
Ashleigh @ A Frolic Through Fiction