With December being the month that wraps up the year I figured I should do some posts that wrap up this year in reading as well. One of which is going to be the best and worst book covers of 2016! Of course there are far more covers I love than I hate so it was hard to narrow those down.
****Disclaimer!****
These are my opinions only and if you disagree with them that's fine but please do not hate on me for disliking a cover that you like because I will not be changing my mind and I'd appreciate not being made to feel guilty about my own opinion. I'm not trying to offend anyone! Thank you!
Also these will be US covers only and my opinions on the covers don't reflect UK or any other international cover.
8.) Truthwitch by Susan Dennard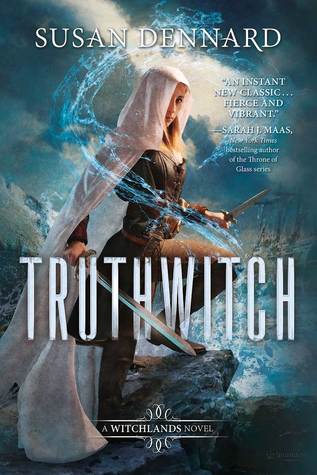 This cover is not terrible by any means but I personally just don't like it all that much. There is so much potential for fantasy books to have amazing covers and with all of the magic in this book I feel like that could have been integrated into the cover more. Also I just don't really like people on my covers all that much…..
You can read my full review of "Truthwitch" here.
---
7.) Harry Potter & The Cursed Child by J.K. Rowling, John Tiffany, & Jack Thorne
I KNOW this isn't technically part of the Harry Potter series (even though it kind of is in my opinion) and the cover isn't supposed to go with the series but really? This is what we get? Apparently I'm missing the metaphor with the cover or something, maybe it's signifying Albus leaving the nest? I don't know. I think it's ugly.
---
6.) Timekeeper by Tara Sim
This is an interesting cover and definitely isn't horrible but it's something that doesn't really draw my eye all that much. It's kind of blah. The story itself is actually really interesting and cute though.
You can read my full review of "Timekeeper" here.
---
5.) Ruined by Amy Tintera
This cover just seems a little blah and boring to me and no I have not read it yet so I'm not sure if the cover ties in well with the story or not BUT like I said I think this is kind of boring.
---
4.) The Reader by Traci Chee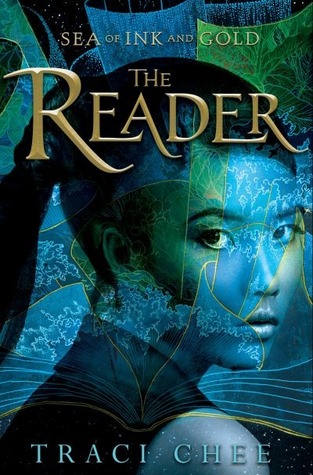 I've said before I'm not usually  fond of covers with cover models but even so this one is pretty bad in my opinion. Usually cover models look less….animated, which I think this one looks like it is.
---
3.) The Glittering Court by Richelle Mead
Just…no. I'm sorry but this cover is hideous to me. I don't like people on my covers! It creeps me out sometimes.
---
2.) Reign of Shadows by Sophie Jordan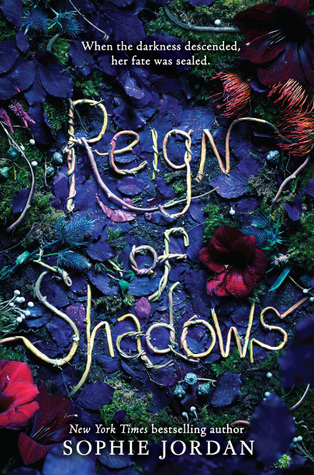 I'm having a hard time figuring out just what this is supposed to be doing? What? What is with the weird textures? No. I'm sorry but putting flowers on the cover doesn't make it automatically pretty.
---
1.) Nemesis by Anna Banks
I'm sorry but this one definitely earns the worst cover in 2016 from me. It's a silver painted girl? That's it! Like I said I think fantasy books have the most potential for great covers and we get a painted cover model? No.
8.) Labyrinth Lost by Zoraida Cordova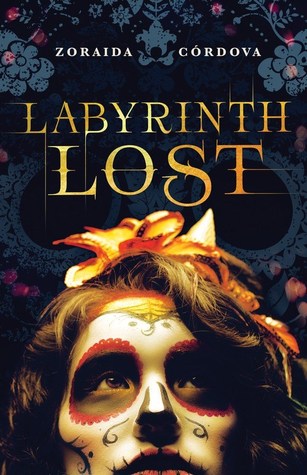 This is such a gorgeous cover and the designs on the front are also scattered throughout the book with the chapter headers as well and they're just so beautiful.
You can read my full review of "Labyrinth Lost" here.
---
7.) The Crown's Game by Evelyn Skye
This is a case where I found the cover gorgeous but didn't enjoy the book itself so much which is a shame because come on….the cover is awesome. It's a CROWN made out of Russian architecture! Because it's set in Russia and it's ya know…called "The Crown's Game". So cool.
You can read my full review of "The Crown's Game " here.
---
6.) And I Darken by Kiersten White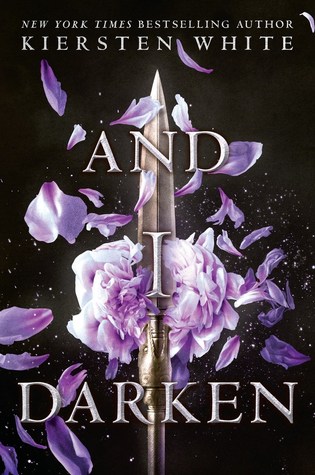 I may do a post comparing US and UK covers because of this book, both covers are insanely gorgeous! I think it actually reflects Lada's personality perfectly even though she isn't the only protagonist. Lada (our female Vlad the Impaler) is supposed to be a princess and act all delicate (like a flower) when in reality she's actually quite vicious, hence the spear impaling the flower. I don't know, maybe it's just me but that's how I interpret it and think it fits as well as it being just a pretty cover too.
You can read my full review of "And I Darken" here.
---
5.) The Forbidden Wish by Jessica Khoury
THIS is how you do a book with a cover model! Not having the model be the sole focus but adding in other…pretties if that makes sense. The font itself is also just gorgeous. This book is amazing by the way and every bit as pretty as its cover.
You can read my full review of "The Forbidden Wish" here.
---
4.) This Savage Song by Victoria Schwab
Gorgeous, gorgeous, gorgeous cover! Not only is the font very pretty but also the silhouette of the violin (? Sorry! We didn't have string instruments in our band! It could be a cello, I don't know!)in the background is genius.
---
3.) Revenge and the Wild by Michelle Modesto
This cover is all kinds of beautiful, seriously everything about it is pretty. I haven't read it yet but there's quite a few mixed reviews on it so I'm not sure if the pretty cover is worth it.
---
2.) The Star-Touched Queen by Roshani Chokshi
I love all of the glittery, blue smoke! Actually anything with shimmers will probably please me come to think of it…..I hear the writing in this book is just as beautiful as the cover and I hope when I get a chance to read it that proves true!
---
1.) And The Trees Crept In by Dawn Kurtagich
This is my favorite cover of 2016, I'm really partial to things that are hauntingly beautiful like this cover. Also I find trees to be really pretty on covers period. The book itself is very creepy and wonderful as well, highly recommended!
You can read my full review of "And The Trees Crept In" here.
Do you agree with any of my opinions on these covers?
What were some of your favorite book covers this year?
What covers did you not like so much?
Did you read any of these books? Love them? Hate them?
Let me know in the comments!