I was tagged to do this ages ago by Mariana @ Book Is Glee and it looks like such a fun tag so thank you Mariana! Be sure to head over and check out her answers and blog as well guys, she posts some great content!
I personally just cut up pieces of paper with my favorite books on them and drew at random for this. I also, as mentioned, picked my absolute favorite books to make this as hard and as excruciatingly painful as possible. These books are all 4-5 star reads for me.
Sorry books……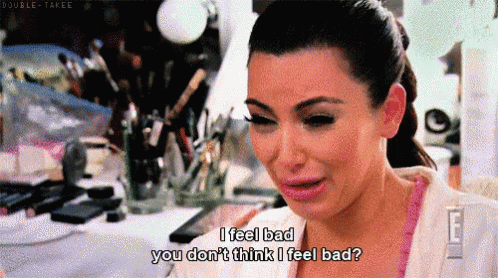 I also have reviews up for ALL of these books if you're interested, with the exception of "Harry Potter & The Goblet of Fire".
Rules:
Randomly choose 3 books (Tip: Use the "Sort > Random" option on your Goodreads' Read shelf.).
For each group, decide which book to burn, which one to rewrite, and which to reread (a lot like Kiss, Marry, Kill).
Repeat until you completed three rounds (or six).
Burn: "Sharp Objects" by Gillian Flynn
I love all of Gillian Flynn's books and this one is probably my favorite of all of them but when put up against these other two books I'm afraid it will have to be burned…..
Rewrite: "The Wrath & The Dawn" by Renee Ahdieh
So this doesn't really need a rewrite because the story and writing are so wonderful already buuuuuut I liked "My Lady Jane" just a little bit more so this will just have to get rewritten…..
Reread: "My Lady Jane" by Cynthia Hand, Brodi Ashton, & Jodi Meadows
This is such a fun, silly, entertaining, and unique read that I just can't bear to have it be burned or rewritten so I'll just reread it instead!
---
Burn: "Slasher Girls & Monster Boys" by Various Authors
As much as I love some of the stories in this anthology there's a few that I didn't really  enjoy….at all. So when it's up against these other two I'm sorry my friend…you'll have to be burned.
Rewrite: "Half a King" by Joe Abercrombie
This book is all of my fantasy dreams come true, it's basically YA Game of Thrones. Unfortunately for it though it's going to be re-written because the writing is just kind of meh and when put up against Laini Taylor's writing…it will lose.
Reread: "Daughter of Smoke and Bone" by Laini Taylor
Of course I couldn't do anything to this precious book because it is perfect and the writing is absolutely beautiful. It could never be burned or rewritten!
---
Burn: "Six of Crows" by Leigh Bardugo
I'M SO SORRY! I DON'T WANT TO BURN YOU! However, I just love these other two books much more. While this book has great writing, great characters, and a great plot it just can't compete with the genius of Kristoff and Scwhab. So goodbye my friend..you've been burned!
Rewrite: "Nevernight" by Jay Kristoff
I really like how poetic Kristoff's writing is and I loooove this book so much but a lot of people complained about the writing being TOO lyrical. I do kind of agree that it does get a little annoying but I really didn't mind and actually really liked it. I will go with this being rewritten since it could stand for a little improvement though.
Reread: "Vicious" V.E. Schwab
Seriously, this book is perfection. Morally ambiguous, super-powered characters and  great writing to boot. How can you not love this book?! I just have to reread this one and I actually will do it in the future……
---
Burn: "The Knife of Never Letting Go" by Patrick Ness
I AM SORRY, I AM SORRY, I AM SO SORRY! I love this book and everything about it is perfect but….I love the other books more. This is so hard, I'm so upset!!!! Why, book tag? Why?!
Rewrite: "Illuminae" by Jay Kristoff & Amie Kaufman
While I really loved and enjoyed this book I really didn't like the main characters or romance all that much. So I definitely think there's room for improvement and a rewriting could help it out.
Reread: "Stormdancer" by Jay Kristoff
It's no secret I love Jay Kristoff's books and I have to say "Stormdancer" is probably my favorite one. There's animal companionship, a badass heroine, and some awesome world-building so really it definitely does not need to be burned or rewritten!
---
Burn: "Alice" by Christina Henry
I LOVE, LOVE, LOVE THIS BOOK AND I'M SO TORN! I really don't want to burn it but…..while I love the book it's definitely really disturbing and dark so compared to these other two I'd have to just give this one up.
Rewrite: "The Raven Boys" by Maggie Stiefvater
While I love this book and the characters so much I think it could stand to be rewritten and improved upon. There's nothing wrong with it the way it is but if it's between this and Harry Potter well…..Harry Potter always wins.
Reread: "Harry Potter and the Goblet of Fire" by J.K. Rowling
Of course I'm going to ensure that Harry Potter is okay! I've been meaning to reread the entire series for a while now and we'll see how that goes in the future.
---
Burn: "Kingdom of Ash and Briars" by Hannah West
This was such a wonderful surprise of a book and I really hate to burn it……really, really hate to burn it. I'M SO SAD! I just happened enjoy these other two books more…..
Rewrite: "And The Trees Crept In" by Dawn Kurtagich
While I did enjoy this book I feel like it could use a couple of improvements and therefore I'm picking it to get rewritten!
Reread: "And I Darken" by Kiersten White
This book has such awesome character development and a badass heroine that I couldn't stand to see it burn or be rewritten so reread it shall be!
Tag! You're It!
(You're under no obligations to complete this tag if you don't want to and sorry if you've already done this tag and I tagged you again!)
Caitlin @ Words and Other Beasts
Ariana @ The Quirky Book Nerd
Anna @ My Bookish Dream
Lauren @ Wonderless Reads
Michelle @ Book Adventures
Chelsea @ RomWeasley Books
Nicole @ BooksInked
Hannah @ Mortal Reader
Esther @ Chapter Adventures
Emily @ Rose Read
Carrianne @ Carrianne's Cuppa 'N Critiques
Jessica @ The Awkward Book Blogger
Jess @ Beaucoupbooks
Romana @ A Book Nerd
Debby @ Always Booking
Birdie Book Worm
Larkin @ Wonderfilled Reads
Ashley @ Inside My Minds
Danielle @ Books, Vertigo and Tea
Meghan @ Meghan's Whimsical Explorations & Reviews
Liam @ Hey Ashers!
A Book. A Thought
Payton @ Payton's Book Thoughts