Top Ten Tuesday is a weekly meme hosted by Jamie @ The Broke and the Bookish.
This week's theme is visuals so books with pictures essentially! Graphic novels, comics, or picture books you can do your favorites or ones that are on your TBR whichever you like. I decided to do graphic novels and since I have yet to read as many as I'd like I only have a few that are truly my favorites and the rest on this list will be graphic novels on my TBR!
10.) The Walking Dead Vol. 1 Days Gone Bye by Robert Kirkman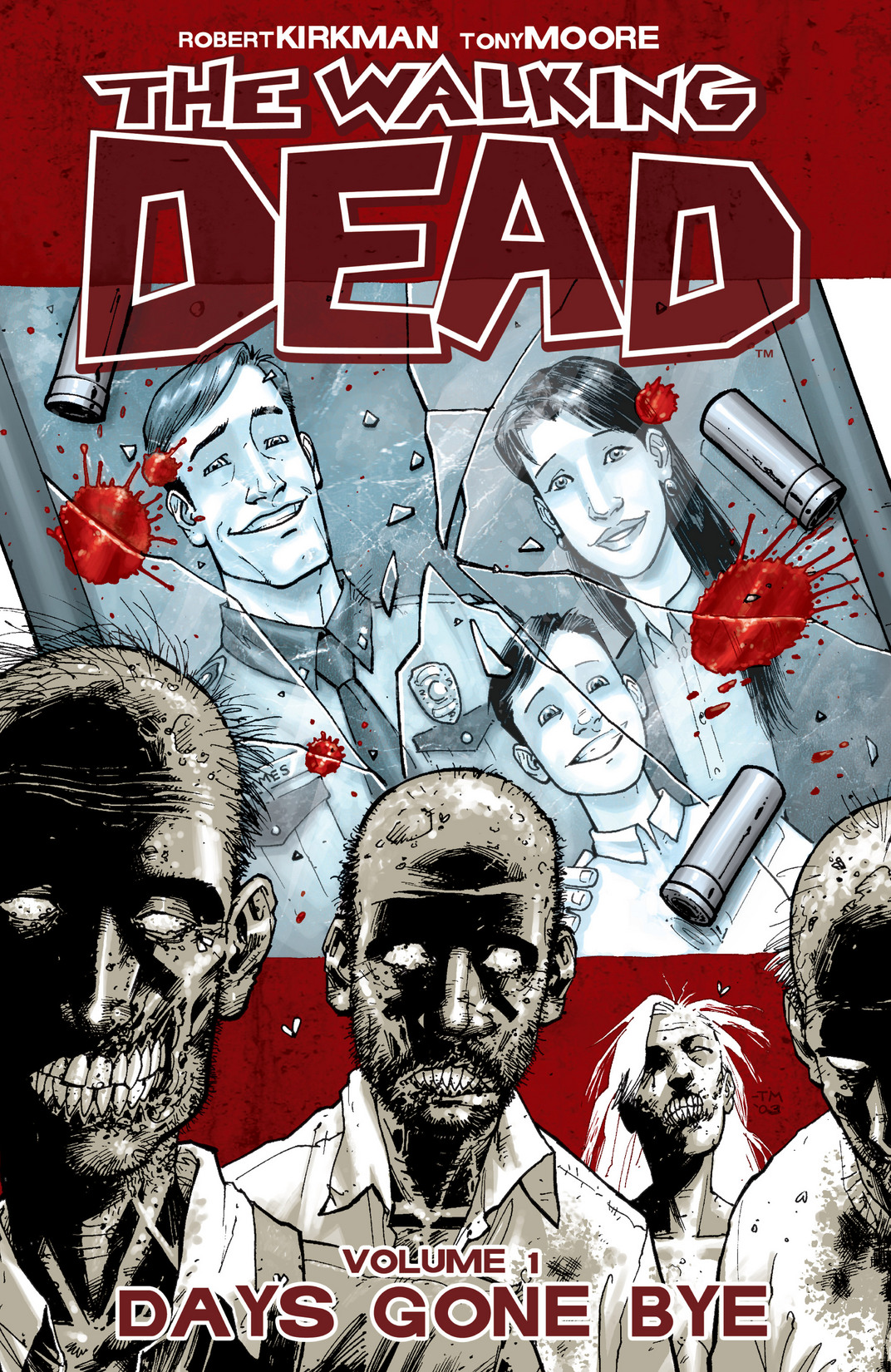 Of course I wanted to read these because I like the TV show (even though I'm like 3 seasons behind) and I was actually pleasantly surprised. I had assumed watching the TV show would spoil the graphic novels but while they stay similar the graphic novels tell a different story than the show. I actually think I may prefer these more!
---
9.) Hyperbole & A Half by Allie Brosh
This is humor and non-fiction but it is also technically a graphic novel! It's probably the funniest thing I've ever had the pleasure of reading and I highly recommend it!
You can read my full review here.
---
8.) Watchmen by Alan Moore
I'll be honest I wanted to read this only after watching (and adoring) the movie but there is also a reason this is one of the greatest graphic novels of all time! It's dark, gritty and violent but it's also just an amazing graphic novel hands down. This is technically about superheroes but I would say for people who aren't necessarily superhero fans you'd still like this because the Watchmen are not your average superhero….if you can even call them "heroes" at all.
---
7.) Amulet Vol. 1 The Stonekeeper by Kazu Kibuishi
This is actually a fantastic series from what I've read (the whole thing isn't finished yet) it's more Middle Grade but I think it can be enjoyable for all ages. It's kind of fantasy and sci-fi mixed together with a new world, flying ships, robots, elves, and creatures! Highly recommend this series!
You can read my full series review here.
---
6.) Through The Woods by Emily Caroll
This graphic novel is amazing it's a collection of short, open-ended, horror stories and they are absolutely creepy! It doesn't have any jump scares but more of the slow, hair rising up the back of our neck style of scares. Plus the art is just beautiful!
You can read my full review here.
---
5.) Nimona by Noelle Stevenson
Fantasy and humor this graphic novel is utter perfection! I can't really find the words to describe how amazing this is….you should probably just go read it.
You can read my full review here.
---
Now On To The TBR Graphic Novels!
---
4.) In Real Life by Cory Doctorow
This came recommended by a lot of bloggers and is about a girl who plays online video games basically. I'm female. I'm a gamer. So I'm in.
---
3.) Anya's Ghost by Vera Brosgol
This one also came recommended to me a lot so I got a copy! This is about a girl who falls into a well and finds herself befriending the ghost that lives down there.
---
2.) The Gigantic Beard That Was Evil by Stephan Collins
Another recommendation that I bought, it's just waiting for me on my shelves. I think the title kind of sums up what it's about…..
---
1.) The Wicked + The Divine by Gillen McKelvie & Wilson Cowles
I've seen a lot of other bloggers read this and it caught my eye, it's about 12 gods who, every 30 years, are incarnated as humans who are also pop stars. Sounds interesting enough, right?
Have you read any of these? What did you think?
Are any of these on your TBR?
What are some of your favorite graphic novels?
Let me know in the comments and feel free to link up your TTT as well!