So as per usual I didn't finish all of the books on my TBR from last month which is only two so better than normal! I will carry over the other 2 books into this month's TBR along with the others which are ALL ARCs so hopefully I can finish them faster and maybe get time to squeeze in a book I spent money on that sits lonely on my shelf.
I'll leave the descriptions and link the titles to their Goodreads pages!
Jessa has spent her life dreaming of other worlds and writing down stories more interesting than her own, until the day her favorite character, Finn, suddenly shows up and invites her out for coffee. After the requisite nervous breakdown, Jessa learns that she and Finn are Travelers, born with the ability to slide through reflections and dreams into alternate realities. But it's not all steampunk pirates and fantasy lifestyles…Jessa is dying over and over again, in every reality, and Finn is determined that this time, he's going to stop it… this Jessa is going to live.
---
The Dragon's Price by Bethany Wiggins
When two warring kingdoms unified against a deadly menace laying waste to both their lands, they had to make a choice: vow to marry their heirs to one another, or forfeit their lives to the dragon.
Centuries later, everyone expects the sheltered princess Sorrowlynn to choose the barbarian prince over the fire-breathing beast—everyone, that is, except Sorrow, who is determined to control her own destiny or die trying.
As she is lowered into the dragon's chamber, she assumes her life is over until Golmarr, the young prince she just spurned, follows her with the hopes of being her hero and slaying the dragon. But the dragon has a different plan. . . .
If the dragon wins, it will be freed from the spell that has bound it to the cave for centuries. If Sorrow or Golmarr vanquish the dragon, the victor will gain its treasure and escape the cave beneath the mountain. But what exactly is the dragon hiding?
There are no safe havens for Sorrow or Golmarr—not even with each other—and the stakes couldn't be higher as they risk everything to protect their kingdom.
---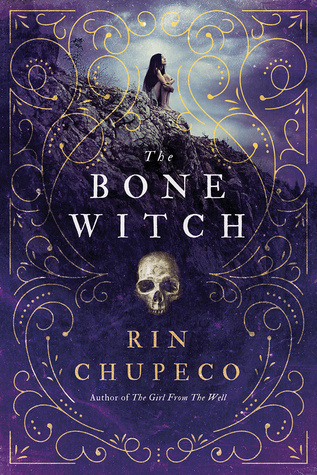 When Tea accidentally resurrects her brother from the dead, she learns she is different from the other witches in her family. Her gift for necromancy means that she's a bone witch, a title that makes her feared and ostracized by her community. But Tea finds solace and guidance with an older, wiser bone witch, who takes Tea and her brother to another land for training.
In her new home, Tea puts all her energy into becoming an asha — one who can wield elemental magic. But dark forces are approaching quickly, and in the face of danger, Tea will have to overcome her obstacles…and make a powerful choice.
---
The Beast Is An Animal by Peternelle van Arsdale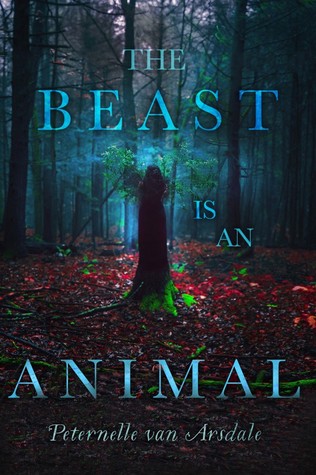 A girl with a secret talent must save her village from the encroaching darkness in this haunting and deeply satisfying tale.
Alys was seven when the soul eaters came to her village.
These soul eaters, twin sisters who were abandoned by their father and slowly morphed into something not quite human, devour human souls. Alys, and all the other children, were spared—and they were sent to live in a neighboring village. There the devout people created a strict world where good and evil are as fundamental as the nursery rhymes children sing. Fear of the soul eaters—and of the Beast they believe guides them—rule village life. But the Beast is not what they think it is. And neither is Alys.
Inside, Alys feels connected to the soul eaters, and maybe even to the Beast itself. As she grows from a child to a teenager, she longs for the freedom of the forest. And she has a gift she can tell no one, for fear they will call her a witch. When disaster strikes, Alys finds herself on a journey to heal herself and her world. A journey that will take her through the darkest parts of the forest, where danger threatens her from the outside—and from within her own heart and soul.
---
A girl discovers a family secret and a past full of magic that could both save her and put her in mortal danger in this suspenseful novel that's perfect for fans of Katie Alender and Natasha Preston.
All sixteen-year-old Heather MacNair wants is to feel normal, to shed the intense paranoia she's worn all year like a scratchy sweater. After her compulsion to self-harm came to light, Heather was kept under her doctor's watchful eye. Her family thinks she's better—and there's nothing she wants more than for that to be true. She still can't believe she's allowed to spend her summer vacation as she always does: at her aunt's home in Scotland, where she has lots of happy memories. Far away from all her problems save one: she can't stop carving the Celtic knot that haunts her dreams into her skin.
Good friends and boys with Scottish accents can cure almost anything…except nightmares. Heather can't stop dreaming about two sisters from centuries ago, twins Prudence and Primrose, who somehow seem tied to her own life. Their presence lurks just beneath the surface of her consciousness, sending ripples through what should be a peaceful summer. The twins might hold the key to putting Heather's soul at rest…or they could slice her future deeper than any knife.
Are any of these books on your TBR?
Are you excited for any of these new releases?
What are you planning on reading this month?
Let me know in the comments!