Top Ten Tuesday is a weekly meme hosted by Jamie @ The Broke and the Bookish.
This week's theme is pretty simple and straight forward, what books are on our spring TBRs. I personally am terrible when it comes to sticking to a set TBR since I'm a mood reader so while these books on my list are ones I'd like to get to sooner rather than later these are by no means set in stone.
I will also link each title to its Goodreads page in case you guys want to check out any of these books!
10.) Finnikin of the Rock by Melina Marchetta
I have a feeling I'm either going to love this one or really hate it since I've seen reviews that swing both ways. I'm not the most patient of readers so slow pacing really kills me and I've heard this book is pretty slow. However, I do love YA fantasy so I'm hoping it will be worth it.
---
9.) Tiger Lily by Jodi Lynn Anderson
I'm a HUGE Peter Pan fan so of course it's my mission in life to get my hands on all of the retellings! Unfortunately it seems there really aren't any amazing ones out there but "Tiger Lily" has tons of glowing reviews but at the same time a few people haven't liked it. So I'm a little nervous about this book but I'm hoping it's actually a good Peter Pan retelling.
---
8.) The Call by Peadar O'Guilin
I've heard about this book a lot but at the same time I never hear it mentioned, it's very underrated. While it's listed mostly as a dystopian I think it's YA horror as well, with some Irish mythology mixed in! I think it will be a very thrilling, quick book so I'm hoping to get to it.
---
7.) Front Lines by Michael Grant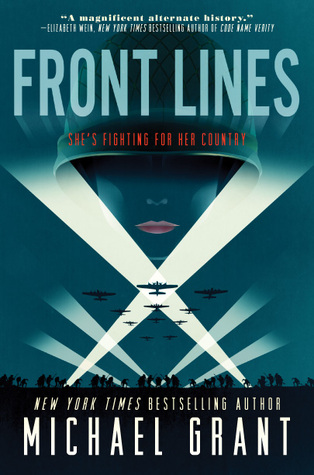 An alternate history book where women and girls were eligible for service during World War II, how does that not sound awesome? I've always loved learning everything I could about this era in time so it's definitely right up my alley and I am hoping to make time for it (finally) this spring!
---
6.) Starflight by Melissa Landers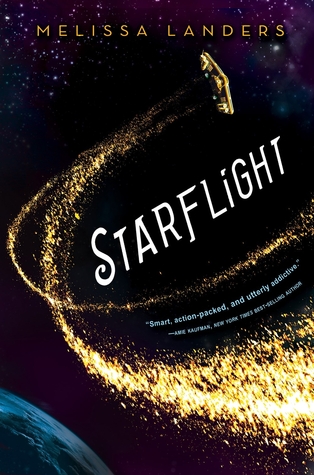 YA fantasy and sci-fi are two of my absolute favorite genres and unfortunately I don't think there are enough good YA sci-fi books out there. However, "Starflight" appears to be one of the few with all of the glowing reviews and from the sample I read it deserves every one. I'm super excited to get to this one!
---
5.) Red Rising by Pierce Brown
Super popular and super hyped I've been wanting to read "Red Rising" for a while and FINALLY got a cheaper copy off of Book Outlet. I'm excited to see if this one lives up to expectations!
---
4.) An Ember in the Ashes by Sabaa Tahir
I'm slowly trying to get through some of the more popular and hyped books on my TBR so this one definitely needs to get read here soon.
---
3.) The Song of Achilles by Madeline Miller
Once again really popular book and I am ALL for an "Iliad" retelling.
---
2.) The Sacred Lies of Minnow Bly by Stephanie Oakes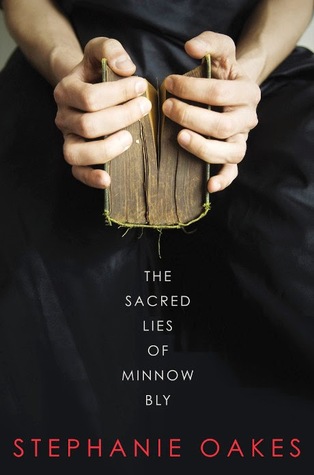 I have this weird sort of morbid kind of curiosity concerning cults so a book about a girl who lived 12 years in one really appeals to me. I've also heard TONS of good things about this book so I'm definitely going to read it soon, if not next!
---
1.) Strange the Dreamer by Laini Taylor
This will be my first new release purchase this year because I MUST HAVE IT! And once I get my mitts on it I will drop everything and read it right away!
What books are on your Spring TBR?
Have you read any of these books? What did you think?
Are any of these on your TBR as well?
Let me know in the comments and feel free to link up your Top Ten Tuesday as well!