Top Ten Tuesday is a weekly meme hosted by Jamie @ The Broke and the Bookish.
This week's theme is bookish turn-offs, you know those books we shoot down completely because of these things. I've got quite a few that revolve around YA romances!
I'd also like to just add before I start that of course there are always exceptions to these but a majority of these types of books will turn me off.
Romance Being the Central Focus In A Non-Romance Genre
Just to make sure everyone understands this: I am not saying romance in any book is a no-no for me only when I'm reading say a Fantasy or Sci-Fi novel and it's more about romance than action or anything else. That drives me nuts. I signed up for death, revenge, and action not kissy faces and moony eyes!
I just really don't like when romance becomes the sole focus of a book when the book itself is supposed to be about more than that.
---
Love Triangles
Most of the time love triangles in books are unrealistic, I can totally be on board with a love triangle if it's believable. Such as if both love interests have good reasons to attract the attention of the main character (similar interests etc.), but unfortunately most of the time it's just "Hey he/she is super hot! Oh hey so is he/she! I will like both of them!".
Love triangles just tend to make things messy and add a lot of unnecessary drama to the story and what's worse is when the object of said love triangle strings both love interests along. Just….no.
---
Urban Fantasy (Anything With Vampires, Werewolves, Angels, etc.)
This genre is just a huge no-no for me, I've been there and done that! I was part of the Twilight phase and everything that came and went with it and that's how I found out Urban Fantasy is NOT for me! I find that most of the time these books are riddled with the usual YA romance tropes that I can't stand: insta-love, love triangles, etc. and are also full of air-headed characters that go around breaking all of the rules for said urban fantasy world.
The only real exception I've found for this was Richelle Mead's Vampire Academy series and I'm not sure if that would hold up my scrutiny anymore these days.
---
Unappealing Covers
This may sound pretty shallow of me but I think we are all allowed to dislike ugly covers, right? I mean after all the book cover is supposed to draw your attention not make you cringe away! I usually wait to read other reviews before I read something with an unappealing cover….
---
Insta-Love
This one goes hand in hand with both #10 and #9! I cannot stand insta-love, it's just unrealistic to me. I don't believe in love at first sight (I do believe in attraction at first sight though) so having characters fall head over heels in love instantly just isn't something I can take seriously. I want a slow-burn, developed romance!
---
Predictable/Over-Used Plots
You know the ones….the books that are referred to as the next "Hunger Games" or the next "Twilight". I want more unique books, not ones that fall into the same old YA rut.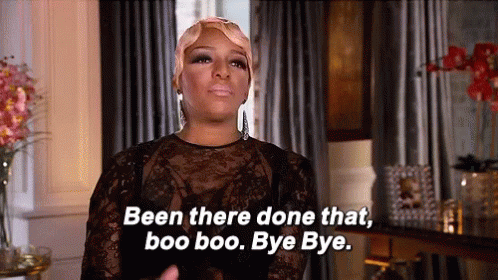 ---
All Talk and No Action
I like my books action-packed and fast-paced so when the narrative drags on and on inside of a characters head instead of having exciting things happen, that's boring. I can understand taking your time to set things up but I really can't stand having pages and pages of inner monologue and no dialogue or action.
---
Not Enough World Building (Fantasy Lite)
I am the type of person that NEEDS intricate world building because I read to escape reality and I want to be completely immersed in the world the book is throwing me into. It's kind of hard to get into the book when the world has no structure or information at all.
---
Under Developed Characters
Nobody likes dull characters. Nobody. I find that well written and complex characters can either make or break the book, it's a lot easier to read a book with great characters and a "blah" plot than vice versa. If the characters are developed I'll be more invested in what happens to them and therefore enjoy the book a lot more.
---
A Story That Is Completely Different Than What Was Promised (False Advertising!)
Okay there really isn't anything I hate more than getting a book, reading it, and finding out that it is NOTHING like what the synopsis promised! Prime example: "Blackhearts" by Nicole Castroman. It's supposedly Blackbeard's origin tale! So of course I expected some damn pirates! Did I get any pirates at all? NO! What I did get was a trope-filled historical romance.
Do we have any bookish turn offs in common?
What are some of your bookish turn offs?
Let me know in the comments and feel free to link up your Top Ten Tuesday as well!