Of course it's a new month with a bunch of new book releases! I'm excited to chat about these and maybe even share some new ones with you all!
I'll provide the descriptions for each of these books so you know if you want to add them to your TBR as well! Also keep in mind these are ordered by release date from the beginning of the month to the end.
Lost Boy: The True Story of Captain Hook by Christina Henry
Release Date: July 4th, 2017
There is one version of my story that everyone knows. And then there is the truth. This is how it happened. How I went from being Peter Pan's first—and favorite—lost boy to his greatest enemy.
Peter brought me to his island because there were no rules and no grownups to make us mind. He brought boys from the Other Place to join in the fun, but Peter's idea of fun is sharper than a pirate's sword. Because it's never been all fun and games on the island. Our neighbors are pirates and monsters. Our toys are knife and stick and rock—the kinds of playthings that bite.
Peter promised we would all be young and happy forever.
A dark, twisted retelling of Peter Pan featuring Hook's origin story how does this NOT sound amazing? I was lucky enough to receive an ARC of this and absolutely loved every page of it.
You can read my full review here! 
---
The Disappearances by Emily Bain Murphy
Release Date: July 4th, 2017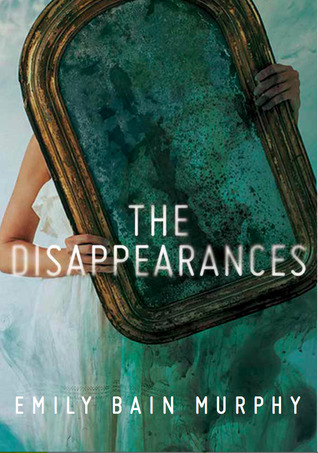 What if the ordinary things in life suddenly…disappeared?
Aila Quinn's mother, Juliet, has always been a mystery: vibrant yet guarded, she keeps her secrets beyond Aila's reach. When Juliet dies, Aila and her younger brother Miles are sent to live in Sterling, a rural town far from home–and the place where Juliet grew up.
Sterling is a place with mysteries of its own. A place where the experiences that weave life together–scents of flowers and food, reflections from mirrors and lakes, even the ability to dream–vanish every seven years.
No one knows what caused these "Disappearances," or what will slip away next. But Sterling always suspected that Juliet Quinn was somehow responsible–and Aila must bear the brunt of their blame while she follows the chain of literary clues her mother left behind.
As the next Disappearance nears, Aila begins to unravel the dual mystery of why the Disappearances happen and who her mother truly was. One thing is clear: Sterling isn't going to hold on to anyone's secrets for long before it starts giving them up.
I was also lucky enough to receive an ARC of this book as well, it's a historical fiction with some magical realism and it's actually really good so far! I'm planning on having my review up this week!
---
Because You Love To Hate Me: 13 Tales of Villainy by Various Authors
Release Date: July 11th, 2017
In this unique YA anthology, thirteen acclaimed, bestselling authors team up with thirteen influential BookTubers to reimagine fairy tales from the oft-misunderstood villains' points of view.
These fractured, unconventional spins on classics like "Medusa," Sherlock Holmes, and "Jack and the Beanstalk" provide a behind-the-curtain look at villains' acts of vengeance, defiance, and rage–and the pain, heartbreak, and sorrow that spurned them on. No fairy tale will ever seem quite the same again!
This sounds like a book made in heaven, honestly. I mean it's hard to see anything going wrong with classic stories told in the villain's POV plus they're written by some amazing authors!
---
The Merciless III: Origins of Evil by Danielle Vega
Release Date: July 11th, 2017
Brooklyn knows that there's no good without evil, no right without wrong. And when a helpless girl calls her teen helpline, whispering that someone is hurting her, Brooklyn knows that she needs to save her anonymous caller, even if it means doing something bad.
Her parents and friends assure her the call was probably a prank but Brooklyn has always had a tendency to take over, whether someone has asked for help or not.
She discovers the call came from Christ First Church and finds herself plunged into the cultish community of its youth group. She's especially drawn to Gavin, the angelic yet tortured pastor's son.
Torn between an unstoppable attraction to Gavin and her obsession with the truth, Brooklyn is forced to make a devastating choice to rid Christ Church of evil once and for all. . . . But the devil has plans for Brooklyn's soul.
I really enjoyed the first book and was a little mixed on the second so hopefully this one will be better! It will be very interesting to see the origin of Brooklyn in this book.
---
Final Girls by Riley Sager
Release Date: July 11th, 2017
Ten years ago, college student Quincy Carpenter went on vacation with five friends and came back alone, the only survivor of a horror movie–scale massacre. In an instant, she became a member of a club no one wants to belong to—a group of similar survivors known in the press as the Final Girls. Lisa, who lost nine sorority sisters to a college dropout's knife; Sam, who went up against the Sack Man during her shift at the Nightlight Inn; and now Quincy, who ran bleeding through the woods to escape Pine Cottage and the man she refers to only as Him. The three girls are all attempting to put their nightmares behind them, and, with that, one another. Despite the media's attempts, they never meet.
Now, Quincy is doing well—maybe even great, thanks to her Xanax prescription. She has a caring almost-fiancé, Jeff; a popular baking blog; a beautiful apartment; and a therapeutic presence in Coop, the police officer who saved her life all those years ago. Her memory won't even allow her to recall the events of that night; the past is in the past.
That is, until Lisa, the first Final Girl, is found dead in her bathtub, wrists slit, and Sam, the second, appears on Quincy's doorstep. Blowing through Quincy's life like a whirlwind, Sam seems intent on making Quincy relive the past, with increasingly dire consequences, all of which makes Quincy question why Sam is really seeking her out. And when new details about Lisa's death come to light, Quincy's life becomes a race against time as she tries to unravel Sam's truths from her lies, evade the police and hungry reporters, and, most crucially, remember what really happened at Pine Cottage, before what was started ten years ago is finished.
It's no secret that I adore horror books so one about the infamous "final girls" in every slasher movie sounds so, so good! Hopefully it lives up to expectations though…..
---
Fragile Chaos by Amber R. Duell
Release Date: July 11th, 2017
A GOD OF WAR SEEKING RESTORATION.
AN UNWILLING SACRIFICIAL BRIDE.
BETRAYAL THAT COULD DESTROY THEM BOTH.
"[E]very fiber of my being is woven from the rage of mortals."
Theodric, the young God of War, has a talent for inciting conflict and bloodshed. After being stripped of his powers by his older brother, King of Gods, he sets out to instigate a mortal war to prove himself worthy of being restored to power.
"I loved Kisk once; it was my home… But that was before. This is now."
Sixteen-year-old Cassia, like many in the modern era, believes gods and goddesses to be just a myth. Enemy to her country and an orphan of the war, she has no time for fairy tales. That's until religious zealots from Theo's sect offer her up as a sacrifice.
Can Cassia and Theo end the mortal war and return balance to the earth and heavens? Or, will their game of fate lead down a path of destruction, betrayal, and romance neither of them saw coming?
This was actually a very recent addition to my TBR because the whole "God of War and sacrificial bride" thing really grabbed my attention. Plus that cover is gorgeous!
---
The Last Magician by Lisa Maxwell
Release Date: July 18th, 2017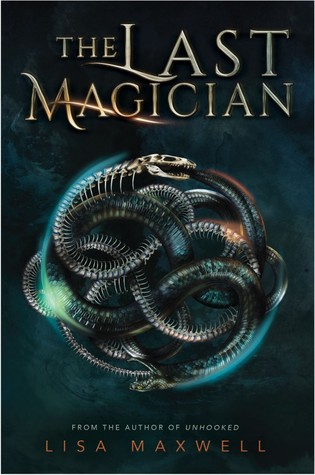 Stop the Magician.
Steal the book.
Save the future.
In modern day New York, magic is all but extinct. The remaining few who have an affinity for magic—the Mageus—live in the shadows, hiding who they are. Any Mageus who enters Manhattan becomes trapped by the Brink, a dark energy barrier that confines them to the island. Crossing it means losing their power—and often their lives.
Esta is a talented thief, and she's been raised to steal magical artifacts from the sinister Order that created the Brink. With her innate ability to manipulate time, Esta can pilfer from the past, collecting these artifacts before the Order even realizes she's there. And all of Esta's training has been for one final job: traveling back to 1902 to steal an ancient book containing the secrets of the Order—and the Brink—before the Magician can destroy it and doom the Mageus to a hopeless future.
But Old New York is a dangerous world ruled by ruthless gangs and secret societies, a world where the very air crackles with magic. Nothing is as it seems, including the Magician himself. And for Esta to save her future, she may have to betray everyone in the past.
I wasn't the biggest fan of Maxwell's other book "Unhooked" but I'm willing to give this one a chance because it sounds super interesting!
---
The Library of Fates by Aditi Khorana
Release Date: July 18th, 2017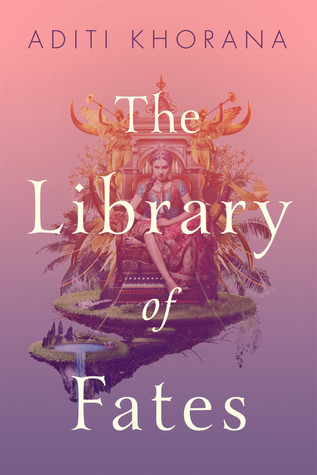 No one is entirely certain what brings the Emperor Sikander to Shalingar. Until now, the idyllic kingdom has been immune to his many violent conquests. To keep the visit friendly, Princess Amrita has offered herself as his bride, sacrificing everything—family, her childhood love, and her freedom—to save her people. But her offer isn't enough.
The unthinkable happens, and Amrita finds herself a fugitive, utterly alone but for an oracle named Thala, who was kept by Sikander as a slave and managed to escape amid the chaos of a palace under siege. With nothing and no one else to turn to, Amrita and Thala are forced to rely on each other. But while Amrita feels responsible for her kingdom and sets out to warn her people, the newly free Thala has no such ties. She encourages Amrita to go on a quest to find the fabled Library of All Things, where it is possible for each of them to reverse their fates. To go back to before Sikander took everything from them.
Stripped of all that she loves, caught between her rosy past and an unknown future, will Amrita be able to restore what was lost, or does another life—and another love—await?
ALL I have to say is how amazing this premise sounds, that's all!
---
Daughter of the Burning City by Amanda Foody
Release Date: July 25th, 2017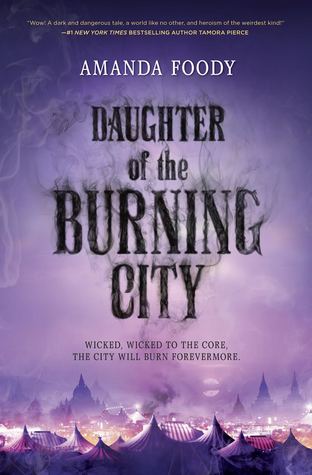 Sixteen-year-old Sorina has spent most of her life within the smoldering borders of the Gomorrah Festival. Yet even among the many unusual members of the traveling circus-city, Sorina stands apart as the only illusion-worker born in hundreds of years. This rare talent allows her to create illusions that others can see, feel and touch, with personalities all their own. Her creations are her family, and together they make up the cast of the Festival's Freak Show.
But no matter how lifelike they may seem, her illusions are still just that—illusions, and not truly real. Or so she always believed…until one of them is murdered.
Desperate to protect her family, Sorina must track down the culprit and determine how they killed a person who doesn't actually exist. Her search for answers leads her to the self-proclaimed gossip-worker Luca, and their investigation sends them through a haze of political turmoil and forbidden romance, and into the most sinister corners of the Festival. But as the killer continues murdering Sorina's illusions one by one, she must unravel the horrifying truth before all of her loved ones disappear.
Once again, great premise! I think we can always use more circus/carnival settings in YA or in books in general!
---
First We Were IV by Alexandra Sirowy
Release Date: July 25th, 2017
It started for pranks, fun, and forever memories.
A secret society – for the four of us.
The rules: Never lie. Never tell. Love each other.
We made the pledge and danced under the blood moon on the meteorite in the orchard. In the spot we found the dead girl five years earlier. And discovered the ancient drawings way before that.
Nothing could break the four of us apart – I thought.
But then, others wanted in. Our seaside town had secrets. History.
We wanted revenge.
We broke the rules. We lied. We told. We loved each other too much, not enough, and in ways we weren't supposed to.
Our invention ratcheted out of control.
What started as a secret society, ended as justice. Revenge. Death. Rebellion.
Pretty much all of Sirowy's books sound creepy, murderous, and fantastic! So of course I had to add her latest as well.
---
Little Monsters by Kara Thomas
Release Date: July 25th, 2017
Kacey is the new girl in Broken Falls. When she moved in with her father, she stepped into a brand-new life. A life with a stepbrother, a stepmother, and strangest of all, an adoring younger half sister.
Kacey's new life is eerily charming compared with the wild highs and lows of the old one she lived with her volatile mother. And everyone is so nice in Broken Falls—she's even been welcomed into a tight new circle of friends. Bailey and Jade invite her to do everything with them.
Which is why it's so odd when they start acting distant. And when they don't invite her to the biggest party of the year, it doesn't exactly feel like an accident.
But Kacey will never be able to ask, because Bailey never makes it home from that party. Suddenly, Broken Falls doesn't seem so welcoming after all—especially once everyone starts looking to the new girl for answers.
Kacey is about to learn some very important lessons: Sometimes appearances can be deceiving. Sometimes when you're the new girl, you shouldn't trust anyone.
I absolutely loved Kara Thomas's debut novel "The Darkest Corners" and as good as that was I'm hoping for this one to be just as amazing! I hope it's just as dark and twisty!
Are you also looking forward to any of these books?
Have you read any of them yet (ARCs etc)?
What are some July releases I didn't include that you're looking forward to?
Let me know in the comments!