Top Ten Tuesday is a weekly meme hosted by Jamie @ The Broke and the Bookish.
I have missed doing Top Ten Tuesday memes! Finally they're back though and today's theme is "Book Recommendations For:______" so basically fill in the blank any way we want! I wanted to be a little more creative with these recommendations because I've done quite a few before and came up with "Fast Pacing" because who doesn't love a book that just keeps going and going at fast speed? So here are a few books I could not put down whatsoever!
I will also link up my full reviews for each book if you'd like to know a little more about them! These are also in no particular order.
10.) An Ember in the Ashes by Sabaa Tahir
This is a YA fantasy thats world building is ancient Rome inspired and right from the get go this book is super intense, action-packed, and of course fast paced. The story grows more and more complex as it goes on and it's just one twist after the other, it will definitely have you on the edge of your seat!
You can read my full review of "An Ember in the Ashes" here.
---
9.) Red Rising by Pierce Brown
If I had to pitch to you why you should read "Red Rising" I would simply describe it as "The Hunger Games on steroids" because essentially that's what it is. It's a sci-fi/dystopian where a color coded caste system is in place and a low Color must infiltrate an academy for a rebel cause and also to exact his own revenge. So much action and so many twists!
You can read my full review of "Red Rising" here.
---
8.) A Gentleman's Guide To Vice and Virtue by Mackenzi Lee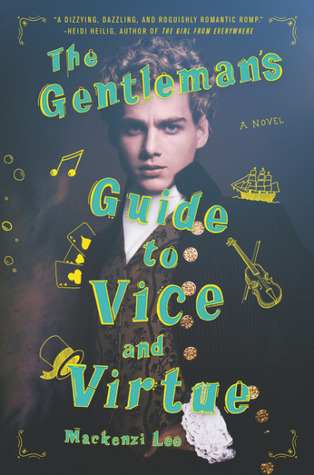 This is about a young man's Grand Tour of the Continent in the early 1700's and ends up getting his friend, who he is in love with, and his sister in to a great deal of trouble. This is full of one problem after the other for the characters and his hilarious and fast paced all at once! I think what really makes this so quick and easy to read is Mackenzi Lee's fantastic writing.
You can read my full review of "A Gentleman's Guide to Vice and Virtue" here.
---
7.) The Diabolic by S.J. Kincaid
Nemesis is a Diabolic, an engineered body guard, who ends up disguising herself as her charge in order to protect her at the galactic court. While the first few chapters of this story aren't very exciting it sets the stage for a very action packed, twisty plot!
You can read my full review of "The Diabolic" here.
---
6.) Illuminae by Amie Kaufman and Jay Kristoff
If I was going to pick one of the fastest paced books I've ever read it'd probably be "Illuminae"! Not only is this book very uniquely formatted with many drawings, diagrams, fonts, and layouts it's also 600 pages and just gets your adrenaline pumping! It's kind of hard to understand how a 600 page book would be fast paced but if you read it you will understand! There's nothing but constant action and plot twists! And it's all in space!
You can read my full review of "Illuminae" here.
---
5.) Six of Crows by Leigh Bardugo
This is also a pretty hefty sized YA fantasy book that took no time at all to fly through! It's about a group of characters pulling off a heist so you can imagine how thrilling and full of action it is with many plot twists along the way. Worth all of the hype, I promise you!
You can read my full review of "Six of Crows" here.
---
4.) Vicious by V.E. Schwab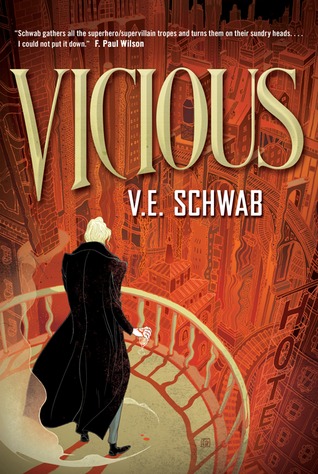 This is about two men who gained super human powers by having near death experiences and are both bent on ending the other person. This is such a unique book full of wonderfully twisted characters, it's highly addictive and each chapter ends with its own mini cliffhanger! The suspense and need to know what happens next will definitely have you flying through this book.
You can read my full review of "Vicious" here.
---
3.) A Drop of Night by Stefan Bachmann
This is a horror and thriller mixed together about a girl who was chosen along with others to excavate a large underground palace in France, however, nothing really goes according to plan and there's something evil lurking in the depths. Super fast-paced with many twists and turns there is very little time wasted at the beginning of the book and we are almost immediately dropped into the good stuff right away!
You can read my full review of "A Drop of Night" here.
---
2.) The Raven Boys by Maggie Steifvater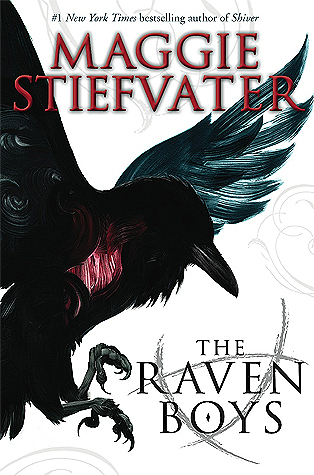 Another super hyped series here all about a girl who is destined to kill her true love with a kiss and a boy's search for an ancient, magical Welsh King. Sorry but that's just how I sum up the story here, there's so much more to it I know! However, I thought that the thirst for answers to things happening in the story made this book fly by and feel super fast-paced!
You can read my full review of "The Raven Boys" here.
---
1.) The Darkest Corners by Kara Thomas
A super fast paced mystery/thriller about a girl and her friend who wrongly accused someone for murder and now must catch the real killer before it's too late. This story is completely unpredictable with so many jaw-dropping revelations, you won't see the ending coming!
You can read my full review for "The Darkest Corners" here.
Have you read any of these books? What did you think?
What are some of your favorite fast paced books?
What books did you recommend for this week's Top Ten Tuesday?
Let me know in the comments!