It's finally the first day of fall/autumn so I figured this would be the PERFECT tag to do today! Fall is my favorite season! I love all of the warm, cozy clothes and all the colors.
I found this tag over on Zane Reads where she did a fantastic job with it so be sure to head over and check out her answers as well!
This tag was created by Tall Tales.
1. In fall, the air is crisp and clear: name a book with a vivid setting!
This book had some fantastic world building full of magic and even some mythical beings, it's also very Roman inspired as well. There's definitely plenty of attention to detail in this setting!
---
2. Nature is beautiful… but also dying: name a book that is beautifully written, but also deals with a heavy topic like loss or grief
"The Hate U Give" deals with some very powerful topics (loss, grief, overcoming prejudices) but it is very beautifully written and also very heart warming as well. I loved the family dynamic in this story.
---
3. Fall is back to school season: share a non-fiction book that taught you something new.
I don't read much non-fiction and the last one I probably read was "Hyperbole and a Half" in which case I did learn a bit about depression which helped me to understand, a loved one who does suffer from it, a bit more.
---
4. In order to keep warm, it's good to spend some time with the people we love: name a fictional family/household/friend-group that you'd like to be a part of.
Can anyone NOT say the Weasleys for this? I mean come on they really are the ideal fictional family to go hangout with!
---
5. The colorful leaves are piling up on the ground: show us a pile of fall-colored spines!
I'm actually not at home at the moment of making this tag so I'll just put a collage together of covers, still counts!
---
6. Fall is the perfect time for some storytelling by the fireside: share a book wherein somebody is telling a story.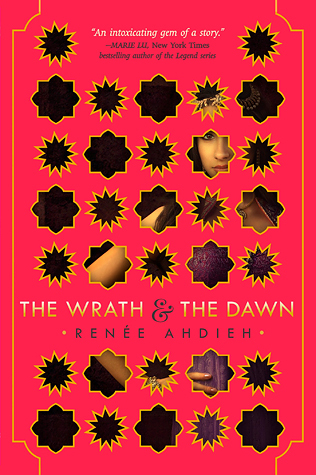 In my head I'm thinking of a kind of "story-ception" situation in which case I'll go with "The Wrath and the Dawn" since Shazi is telling stories within a story!
---
7. The nights are getting darker: share a dark, creepy read.
Creepy reads are my jam! I've got so many I'd love to recommend but I'll go with "Slasher Girls & Monsters Boys" since there's plenty of creepy and dark stories in that anthology and there's sure to be something for every horror lover within its pages.
---
8. The days are getting colder: name a short, heartwarming read that could warm up somebody's cold and rainy day
This book is hilarious as well as very heart warming, it's all around awesome and adorable at the same time!
---
9. Fall (luckily, it's my favorite season) returns every year: name an old favorite that you'd like to return to soon.
Perhaps a Percy Jackson re read? I don't really  do re reads all that much but I'd go for this series!
---
10. Fall is the perfect time for cozy reading nights: share your favorite cozy reading "accessories"!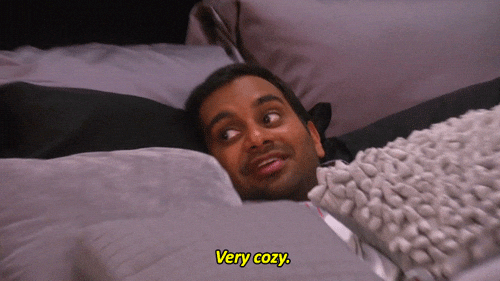 Definitely some comfy sweatpants, a warm blanket, fuzzy socks, and a cup of tea! I love being all warm and cozy to read!
---
11. Spread the autumn appreciation and tag some people!
I'll tag a couple people but please do not feel obligated to do this tag at all!