I rarely DNF books usually I'll push through them but sometimes a book is so terrible I have to make an exception. The things I list in this post are also things that will make me rate a book lower or give it a bad review, since I don't always DNF but you get the point.
So yes just to clarify I don't always DNF EVERY book that has these elements in it but more than likely the book will receive a poor review from me even if I finish it.
Slow Pacing (With No Atmosphere)
I'm the kind of reader that likes a lot of fast pacing and action! However, when those things aren't present the LEAST I need is some atmosphere or some very well written characters. With NO atmosphere or well written characters though a book with slow pacing is absolutely unbearable to me, I have a short attention span and very little patience.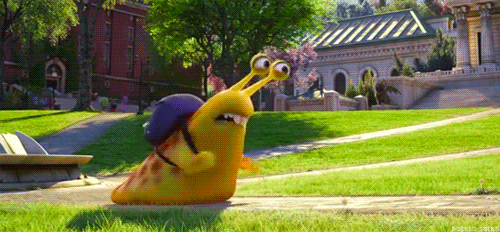 ---
Unlikable, Under-Developed Characters
This is just a given right? Sometimes an unlikable character can work depending on how it's done such as a morally grey character, an anti-hero, or an unreliable narrator. In those cases I can enjoy a character I love to hate but when there's no rhyme or reason to it? No. Also no one likes a flat one-dimensional character, it's boring and unrealistic.
---
Cliched, "Focus of the Plot" Romances
I am not a big romance in books lover, I'm just not. This usually has to do with the fact that most YA romances are FILLED with tropes such as love triangles and insta-love. Which I hate. I also hate when there is a plot that sounds interesting and WOULD be interesting if the trope-filled romance didn't completely overshadow it. Does the book's synopsis promise a story filled with romance? Then that's fine. Does the book promise action and thrills but instead delivers a story filled with romance? Then that's where I get frustrated and angry.
---
Poor World Building
If I'm reading a fantasy book with its own unique world I'm going to want to learn more about it, I want to be immersed! It's hard to be immersed when I'm given zero information about the world I'm reading about! I just….like a complex fantasy/sci-fi world in my books it makes things so much more enjoyable and interesting.
---
Plot Holes
Once again this is kind of a given but I hate when there are plot holes in my books. I don't like reading through the story and having a bunch of inconsistencies or things that were brought up and then dropped never to be explained later.
---
Dull Writing
Does anyone like dull writing, really though? I love fast-paced, addictive writing and lyrical/purple prose style writing.
---
Predictability
This is probably one of my number one pet peeves! There is nothing worse to me than reading a book whose plot twists are predictable but especially when it's a mystery/thriller that heavily relies on the twists to make it interesting. I read books to be entertained and guessing "whodunnit" at the beginning of the story is not entertaining.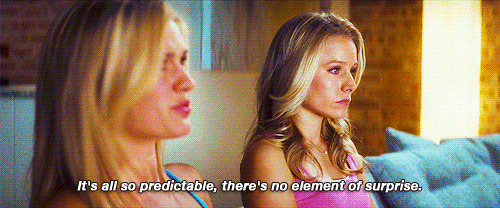 ---
Tropes
Love triangles, Special Snowflakes, Mary-Sues, and Insta-love. I could go on but I won't. I don't like seeing the SAME thing over and over in every single YA book it's not fun.
---
Girl on Girl Hate
This is kind of a cliche and a trope in itself. Here's a magical concept: girls can all be friends and not sit and hate each other and fight each other over boys. Amazing, right?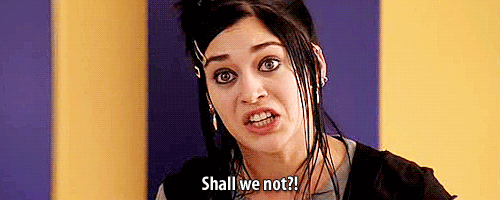 ---
Book Synopses That Lies!
No one likes liars! Don't tell me a book is about pirates and then give me a historical fiction romance with NO pirates! You'd be surprised how many books have a synopsis that is misleading like this. Also just a side note: I hate synopses that spoil the books as well.
What are some things that make you DNF a book?
Do we have any book turn offs in common?
Let me know in the comments!