These are some books that were SUPPOSED to be a part of my last book haul (which you can check out here) but I did the post after I ordered them soooo here we are with another book haul!
This will be kind of a short post since I don't really have too much to say about any of these books but I am excited to read them all!
Hope you guys enjoy!
ARCs Received:
Fire and Bone by Rachel A. Marks
The Upside of Falling Down by Rebekah Crane
These are two ARCs I received unsolicited from the publisher but I'm looking forward to reading both of them with release dates in January and February!
---
Books I Purchased or Were Gifted To Me:
Scythe by Neal Shusterman
---
The Passion of Dolssa by Julie Berry
I've honestly been waiting forever to get my hands on this book, I've heard a lot of good things about it and I want to try and broaden my reading horizons a bit. I don't usually like historical fiction but I'm hoping this one is as good as I've heard!
---
To Catch A Killer by Sheryl Scarborough
---
American Street by Ibi Zoboi
Once again I've heard a lot of good things plus this is a diverse read! I also have to say the Haitian Vodou beliefs that are supposedly represented in this book have me very intrigued as well.
---
Ten by Gretchen McNeil
A kind of horror/thriller/slasher book based off of Agatha Christie's "And Then There Were None" which I am here for.
---
Bone Gap by Laura Ruby
---
A Thousand Pieces of You by Claudia Gray
I'm really not sure if I'll actually enjoy this book or not but it's a sci-fi with a gorgeous cover so I have my fingers crossed.
---
Wonder Woman: Warbringer by Leigh Bardugo
Positive reviews, Wonder Woman, and Leigh Bardugo. I'm sold.
---
The Language of Thorns by Leigh Bardugo
The hardcover is so gorgeous and the book has some illustrations around each page, it's seriously beautiful. Plus I'm here for Bardugo's short stories!
---
E-Books Hauled
(I forgot to mention a few of these in the last book haul, oops!)
(Also these were ALL purchased on sale for under $5)
---
Hunted by Meagan Spooner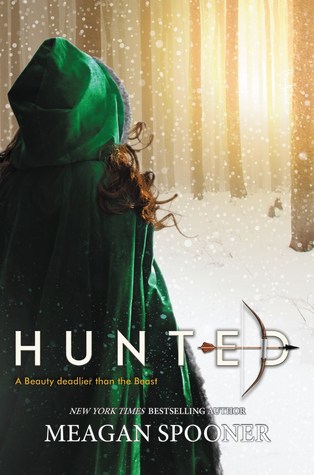 I was reluctant to read this one since I think Beauty and The Beast retellings are overdone but I've heard a lot of good things about it so I decided to give it a shot!
---
Violet Grenade by Victoria Scott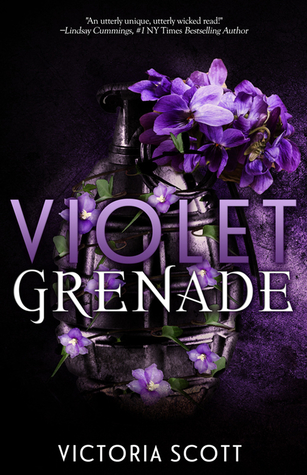 ---
Forbidden by Tabitha Suzuma
I know this is a book about an incestual relationship between siblings and knowing the content I've still heard it's a good book so I decided to pick it up.
---
The Bear and the Nightingale by Katherine Arden

Of curse there's been a slew of great reviews for this one so I wanted to give it a read!
---
Bird Box by Josh Malerman
Have you read any of these books? What did you think?
Have any of these on your TBR as well?
Haul any great books lately?
Let me know in the comments!