I saw Regan @ Peruse Project do this tag a little bit ago and thought it sounded like a great, fun spring tag to do! I did get the questions off of Amanda @ Literary Weaponry's blog, so be sure to head over and check out her answers as well!
 THE STRUGGLE OF GETTING STARTED: A BOOK OR SERIES YOU STRUGGLE TO BEGIN BECAUSE OF ITS SIZE
I don't really like big, long series so I don't tend to add them to my TBR unless it's something I really want to read. In which case I wouldn't struggle to start it. So I don't really have an answer for this one, sorry!
---
CLEANING OUT THE CLOSET: A BOOK OR SERIES YOU WANT TO UNHAUL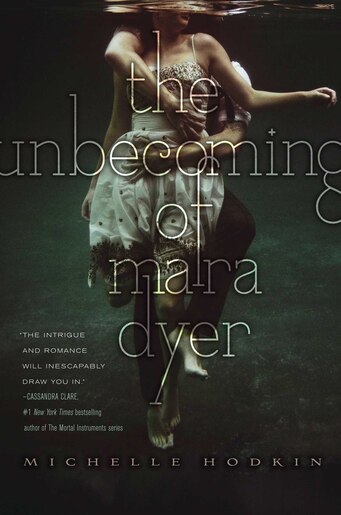 There are actually quite a few little piddly books I'd like to get rid of but the one that sticks out is "The Unbecoming of Mara Dyer" because I just don't really want to read it anymore. I only bought it on recommendation from a friend but we tend to have very different tastes. Let me know what you thought of this book in the comments below! I'm just really unsure about reading it…
---
OPENING WINDOWS AND LETTING FRESH AIR IN: A BOOK THAT WAS REFRESHING
Everything about this book was amazing, which I suppose could count as refreshing! It's literally perfection with a strong heroine and tons of Greek mythology. Readitreaditreaditreaditreadit.
---
WASHING OUT THE SHEETS: A BOOK WITH A SCENE YOU WISH YOU COULD REWRITE
There's a scene in "Stormdancer" where a pet dies, and the main character has the ability to hear animals's thoughts. It was emotionally traumatizing, that's how sad this shit was for me. While it's sort of important to the main story line….I'd re-write it in a heartbeat! Protect all the precious pets!!
---
THROWING OUT UNNECESSARY KNICKNACKS: A BOOK IN A SERIES YOU DIDN'T THINK WAS NECESSARY
"The Diabolic" was originally intended to be a standalone and the way it ended was perfectly wrapped up. While I did end up really enjoying "The Empress" I still think making this a series wasn't necessary.
---
POLISHING DOORKNOBS: A BOOK THAT HAD A CLEAN FINISH
This is kind of a hard one! Most books in a series don't have a "clean finish" in my opinion because they're building you up for the next book. Then I find that a lot of standalones end a little abruptly. However, one that I think did a great job? "Uprooted" by Naomi Novik, now that's a full blown fantasy standalone that wrapped up everything very nicely!
---
REACHING TO DUST THE FAN: A BOOK THAT TRIED TOO HARD TO RELAY A CERTAIN MESSAGE
I don't think I've ever read a book that I felt was "trying too hard" to relay any kind of message.
---
THE TIRING YET SATISFYING FINISH OF SPRING CLEANING: A BOOK SERIES THAT WAS TIRING BUT SATISFYING TO GET THROUGH
Definitely the A Song of Ice and Fire series! I really enjoy that world and while they're very, very long books I feel like they were worth the read. Plus now I get epic bragging rights because reading those books isn't a walk in the park!
 Tag! You're It!
Elise @ The Bookish Actress
Norrie @ Reading Under The Blankie
Sofia @ Bookish Wanderess
Darque @ Darque Dreamer Reads
Lilly @ Lair of Books
Destiny @ Howling Libraries
Andrea @ Books for Muse
*** If you weren't tagged but would still like to do this tag, give it a go!****
Follow Me Elsewhere: Twitter * Instagram * Goodreads