How are our TBRs supposed to recover when we are smacked the 20+ releases every month? How?!
These are listed by release date and honorable mentions (books I either have no interest in or haven't read their predecessors yet) will be posted at the bottom!
---
The Lady's Guide to Petticoats & Piracy (Montague Siblings #2) by Mackenzi Lee
Release Date: October 2nd
Yes, finally the sequel about Felicity is here! I adored the first book so I'm really excited to see where this book takes us!
---
Broken Things by Lauren Oliver
Release Date: October 2nd
A YA mystery/thriller about three girls who were best friends, one is found murdered in the woods and the other two are suspected. Five years pass and something resurrects the mystery and the two must venture out in the woods to find out what really happened to their friend. I've heard lots of good thing sabout Lauren Oliver's works so I'm excited to read my ARC of this one!
---
Shadow of the Fox by Julie Kagawa
Release Date: October 2nd
A half kitsune, half human main character (Yumeko) flees for her life with a part of an ancient scroll as her home is burned and family slain. There are many who hunt for pieces of the scroll in order to use it to grant them a single wish, one such hunter forms an uneasy alliance with Yumeko in order to find it. I've heard so many great things about Julie Kagawa and I'm excited for another one of her books to release especially this Asian inspired fantasy!
---
Dry by Neal Shusterman & Jarrod Shusterman
Release Date: October 2nd
As mundane as the plot kind of sounds I've heard loads of good things about it! It's about a severe drought that leaves the MC's street a warzone as everyone fights for water leaving her to make tough decisions as she tries to protect herself and her brother.
---
Sawkill Girls by Claire Legrand
Release Date: October 2nd
A YA fantasy horror about three girls who come together on Sawkill Rock where girls go missing and stories tell of an evil monster. I'm always game for anything remotely horror related so I'm curious to see how this one will play out!
---
The Boneless Mercies by April Genevieve Tucholke
Release Date: October 2nd
This is a feminist retelling of 'Beowulf' and is the book I didn't know I need, plus Tucholke's writing is always gorgeous. Unfortunately I never seem to like her books though, so I'm waiting for more reviews before purchasing this one no matter how good it sounds!!
---
Grim Lovelies by Megan Shepherd
Release Date: October 2nd
The story revolves around a girl who was transformed from beast to human, called a Beastie, in order to serve her cruel mistress, but one day her mistress is found murdered and she's accused of the crime. She must find out who the real culprit is with the help of her fellow Beasties before the spell keeping them human fades away.
---
Kill the Queen by Jennifer Estep
Release Date: October 2nd
I want to give Estep another try and this seems the perfect book for it. It's being pitched as 'Gladiator meets Game of Thrones' which is the kind of book I need in my life. A royal woman becomes a skilled warrior in order to destroy her murderous cousin, save her family, and save her kingdom.
---
---
Damsel by Elana K. Arnold
Release Date: October 2nd
This takes the classic "damsel" trope and turns it on its head! It's about a princess main character who is rescued by a prince from a dragon's lair and brought back to be his bride. However, she realizes that there's more to the legend of dragons and damsels than she realized and that the greatest dangers may be yet to come.
---
Saga, Vol. 9 by Brian K. Vaughan & Fiona Staples
Release Date: October 2nd
Volume #9 is finally out! Victory Screech!!!!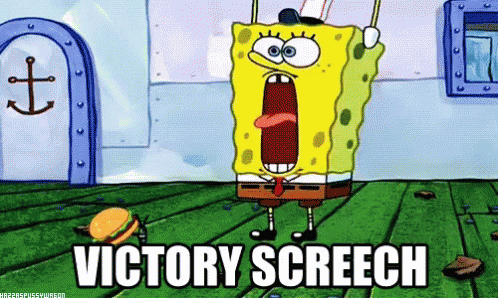 ---
Space Opera by Catherynne M. Valente
Release Date: October 4th
In order to keep inter galactic peace there's a Metagalactic Grand Prix held: part gladiatorial contest, part beauty pageant, part concert, and part continuation of past wars. Humankind has just discovered the wider known universe and instead of fighting for their destiny – they must sing.
This sounds so unique and so fun, I can't wait to read it!
---
The Toy Thief by D.W. Gillespie
Release Date: October 6th
A strange skeletal creature, dubbed the Toy Thief by Jack, who would sneak into their house at night and steal the things she loved most. One night her brother is taken and Jack must travel to the place the toys go in order to get him back. This is a horror ARC I received and it sounds wonderfully creepy!
---
Beneath the Citadel by Destiny Soria
Release Date: October 9th
A YA fantasy about a city ruled by prophecies and a group of kids must uncover the mystery of the final infallible prophecy and try to save their city.
---
Blanca & Roja by Anna-Marie McLemore
Release Date: October 9th
A tale of sisters whose family has been bound by a spell for generations, a spell in which a bevy of swans pulls them into a dangerous game where one sister will end up trapped in the body of a swan. McLemore's writing is gorgeous and I'm excited for another book of hers to be released, they always sound so magical!
---
Odd One Out by Nic Stone
Release Date: October 9th
Yes, finally another Nic Stone book! If you guys haven't read the wonderful "Dear Martin" yet, get on it! This is another diverse contemporary about three different POV characters as they navigate life, relationships, love, and friendships. It's Nic Stone…so you know it'll be great!
---
The Royal Runaway by Lindsay Emory
Release Date: October 9th
You guys all know I'm a sucker for modern royalty tales. This is about a princess whose fiance left her at the altar and the fiance's spy brother enlists her help in order to find out what happened to him.
---
---
The Phoenix Empress (Their Bright Ascendency #2) by K. Arsenault Rivera
Release Date: October 9th
I just received an ARC of this (kind of panicking because that's less than a week to read it?!) and I'm very curious and excited to see where this sequel will take us. I enjoyed the first book "The Tiger's Daughter" although it was a bit on the slow side and I wanted to know more about the world.
---
In The House in the Dark of the Woods by Laird Hunt
Release Date: October 16th
A horror story set in colonial New England where a Puritan woman goes missing, or fled, or decided to wander off into the forest. On her journey she meets another woman in the forest and everything changes from there. It sounds like it'll be a creepy, fun story!
---
The Light Between Worlds by Laura E. Weymouth
Release Date: October 23rd
Five years ago, Evelyn and Philippa Hapwell cowered from air strikes in a London bomb shelter. But that night took a turn when the sisters were transported to another realm called the Woodlands. In a forest kingdom populated by creatures out of myth and legend, they found temporary refuge. After they return to a London unchanged but find themselves changed. Evelyn searches desperately for the Woodlands while Philippa moves to America to escape the memories. When Evelyn goes missing Philippa must confront her sister's despair and search for her.
---
An Assassin's Guide to Love & Treason by Virginia Boecker
Release Date: October 23rd
There's so much going on in this synopsis and I'm living for all of it! It's a historical fiction about a girl whose father is killed for treason, plotting the assassination of Queen Elizabeth I herself. She disguises herself as a boy and travels to London intent on killing the queen and joins Shakespeare's newest play in order to achieve this. However, the Queen is hiding a spy of her own in the play and the two are cast opposite each other. (I'm loving the star-crossed lovers plot element here!)
---
Salt by Hannah Moskowitz
Release Date: October 30th
Four kids sail the Mediterranean and hunt monsters after their parents have been missing for several months, the eldest hopes to find a way out of this life with the treasure his parents left clues behind about. I'm really curious to try one of Moskowitz's books and this one seems like the one for me!
---
The Brilliant Death by Amy Rose Capetta
Release Date: October 30th
This is a Hispanic inspired fantasy (sounds that way to me anyways!) with genderfluid main characters and is about a mafia don's daughter who has magical abilities. When the new ruler sends poisoned letters to the heads of the 5 Families, her father falls ill and she must transform into a boy and travel to the capital in order to save him.
---
Honorable Mentions
---
Muse of Nightmares (Strange the Dreamer #2) by Laini Taylor
Release Date: October 2nd
A Map of Days (Miss Peregrine's #4) by Ransom Riggs
Release Date: October 2nd
What If It's Us by Adam Silvera & Becky Albertalli
Release Date: October 9th
Bridge of Clay by Markus Zusak
Release Date: October 9th
A Very Large Expanse of Sea by Tahereh Mafi
Release Date: October 16th
Kingdom of Ash (Throne of Glass #7) by Sarah J. Maas
Release Date: October 23rd
This Cruel Design (This Mortal Coil #2) by Emily Suvada
Release Date: October 30th
The Monster Baru Cormorant (The Masquerade #2) by Seth Dickinson
Release Date: October 30th
Are you also looking forward to any of these books?
Have you read any of them yet (ARCs etc)?
What are some October releases I didn't include that you're looking forward to?
Let me know in the comments!
Follow Me Elsewhere: Twitter * Instagram * Goodreads