Yes, time for yet another Halloween/spooky book tag! I mean really though does anyone get tired of these in October, I sure hope not at least because I have a few more! These questions are pretty straight forward so my answers are relatively short.
I found this on Hardback Hoarder's channel so please go check her out, she does so many amazing tags as well as other great content. This tag was originally created by The Book Pusher.
1.) Thrillers or Supernatural(s)?
So tough because I enjoy both! I suppose if I must pick a favorite though it'll be supernatural books since I adore that genre of horror and I can never, ever get enough of it.
---
2.) Ghosts or Zombies?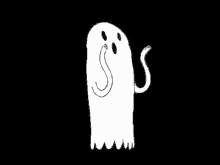 Ghosts, as much as I love a good zombie book or movie ghosts are always the creepiest for me and the most interesting.
---
3.) Vampires or Werewolves?
Ah, I like both but I suppose this depends on the kind of vampires and werewolves you're asking about. For example if you're asking me about the Twilight kind, then werewolves win but if you're asking about maybe the Witcher kind, I'd pick vampires. It all depends, sometimes one is cooler than the other and other times they're equal to me.
---
4.) Witches or Demons?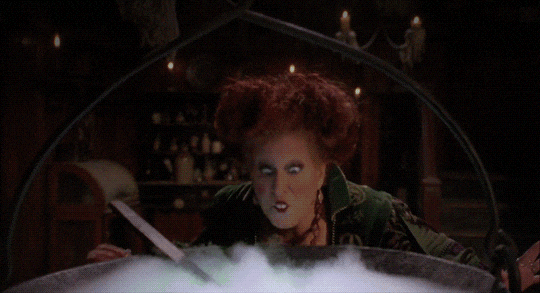 I think witches are more interesting than demons but if you want to know which ones scare me more: demons win. I prefer witches, I'm not messing with any demons! No thanks!
---
5.) Would you rather read a book with 13 chapters or a book with a black cat on the cover?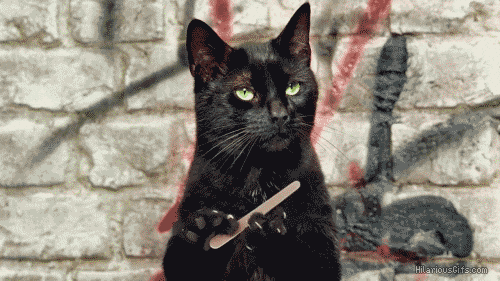 Neither superstition has every really bothered me BUT I'd still pick the black cat any day.
---
6.) Would you rather read a spooky book in the dark with only a candle for light or by yourself in a locked brightly lit room?
Okay so I actually am a pretty big baby when it comes to being in the dark especially if the shadows are moving from a candle. BUT! I would hate being locked inside a room, which is how I'm interpreting the question, even more so I'll pick the dark room.
---
7.) Would you rather face your worst fears or be trapped in the mind of a killer?
I cannot even begin to imagine how messed up being in a mind like that would be so definitely face my worst fears. Besides if I conquered them I'd be cured of my fears!
---
8.) Would you rather watch a scary movie or read a scary book?
Tough question since I adore both but I find books to be scarier than movies a lot of the time so I'll pick scary books.
---
9.) Would you rather read spooky books during the fall time or all year?
I love doing booooooth! But I'd have to say I enjoy it more in the fall since it's closer to Halloween.
---
10.) Would you rather read 10 spooky books in October or 10 spooky books all year?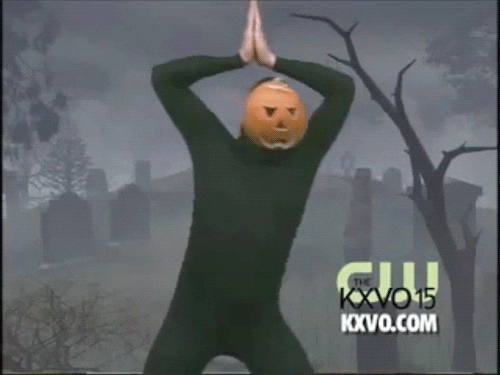 10 spooky books in October because I couldn't limit myself for a whole year like that! For me it's scary book time and Halloween time aaaallll year! (also these gifs are just my favorite)
Tag! You're It!
(As usual do not feel obligated to do this tag if you don't want to and sorry if you've done this one already, feel free to ignore this! Also if you'd like to do this tag but were not specifically tagged, consider yourself tagged!)
Destiny @ Howling Libraries
Norrie @ Reading Under The Blankie
Amanda @ Literary Weaponry
Kristin @ Kristin Kraves Books
Follow Me Elsewhere: Twitter * Instagram * Goodreads