Last day of October and Halloween, so I'm doing another tag and attempting to really squeeze it in here!
I found this tag on Hardback Hoarder's channel and it was created by The Restricted Section.
Please feel free to do this tag if you'd like, even if you aren't tagged below!
Here are a few other Halloween themed book tags:
1.) "I was working in the lab late one night" – What's a book that kept you up at night?
"The Siren & The Specter" because it was so spooky that I couldn't sleep, I mean I eventually did….with a light on. The last book I stayed up ALL night reading was "Golden Son" because it's so addicting and twisty and action packed!
---
2.) "My eyes beheld an eerie sight." – What's the weirdest or creepiest shit you've ever read in a book?
There's a scene in "Mary: The Summoning" where the ghost of Bloody Mary crawls all disjointed and terrifying up some stairs to chase the characters. Yeah, creepiest thing I've read. Still have nightmares.
---
3.) "Get a jolt from my electrodes." – Name a book that completely shocked or surprised you.
"Golden Son" again, sorry but I'm going to use this book for EVERYTHING forever! The ending to be specific too, I've never read a book as shocking as that one especially with that ending. I'm still not over it. I'll never be over it.
---
4.) "The guests included Wolfman, Dracula, and his son." – Name your favorite monster or villain from a book.
AIDAN from "Illuminae", he's pretty evil but I still love him. He's just a great character even though he's, well, evil.
---
5.) "Whatever happened to my Transylvania Twist?" – Name a book that was super hyped when it came out, but no one talks about anymore.
I'm going to have to go with "Passenger" because this was definitely SUPER hyped when it was releasing and now I feel like I never see anyone mention it. I could be just me too though.
---
6.) "They did the mash." – Name your favorite book that is a mash up of two or more genres.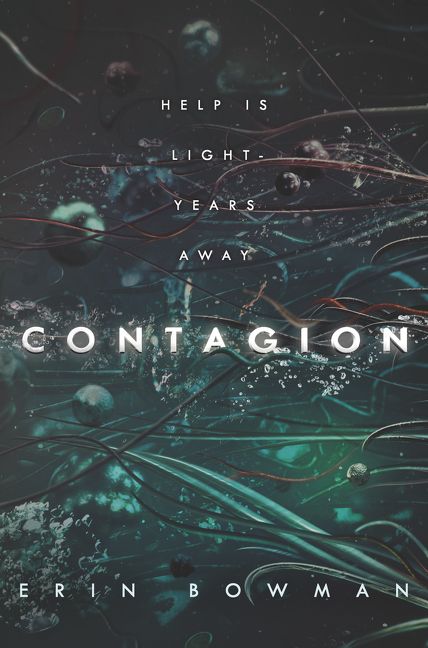 "Contagion" is a fantastic mash up of sci-fi and horror, it does a great job of mixing plenty of elements from both too. It's super fast paced and terrifying too!
---
7.) "It was a graveyard smash." – What is your favorite horror novel?
That's so hard! I'm going to have to go with a recent read "The Siren & The Specter" because that's just all around a fantastic horror book. Well written, scary, developed character, and an intriguing plot. It's perfection.
---
8.) "The scene was rockin', all were digging the sounds." – What's your favorite song based on a book?
I don't have one, sorry to be lame!
---
9.) "Tell them Boris sent you." – What's your go-to book recommendation?
I actually have a few books I'm a die hard for and I recommend aaaaalllll the time. But I think I'll go with "Red Rising" since that's one of my all time favorite books and I feel like I'm always saying things like:
"Oh you enjoy sci-fi? Have you read "Red Rising"?"
"Oh you enjoy fantasy? Have you read "Red Rising"?"
"You love to be shocked by amazing plot twists? RED RISING!"
"You want to fall in love with a group of characters and have you heart ripped out and stomped on? Red Rising."
"You want to read a book? Red Rising."
"…….? Red Rising, the answer is always Red Rising."
---
10.) "For you, the living, this mash was meant too." – Who do you tag?
(As usual do not feel obligated to do this tag if you don't want to and sorry if you've done this one already, feel free to ignore this! Also if you'd like to do this tag but were not specifically tagged, consider yourself tagged!)
Destiny @ Howling Libraries
Louise @ A Little Fool Reads
Arya @ Arya's Fangirl Lexicon
Eram Rizwan Khan (ERK) @ Musings of a Confuzzled Reader
Paige @ Just One More Pa(i)ge
---
11.) Bonus Question: What's your favorite thing about Halloween?
Everything. Can I say everything? I love watching horror flicks, reading horror books, going to the parties, being scared, decorating, and getting to dress up in costumes! Also….candy. So yeah, pretty much every aspect of Halloween!
Follow Me Elsewhere: Twitter * Instagram * Goodreads