It's finally time! Time for my best books of 2018 post! Honestly these are some of my favorite posts to do and read since it's like one giant wrap up for the entire year! These books will be all of the ones I've rated 4 stars or higher, I didn't include anything with 3 or 3.5 stars but if you'd like to see those books as well in a separate post let me know in the comments down below!
I will include links to my full reviews for each title, unless I didn't get to it yet in which case I won't!
Now prepare for a long post!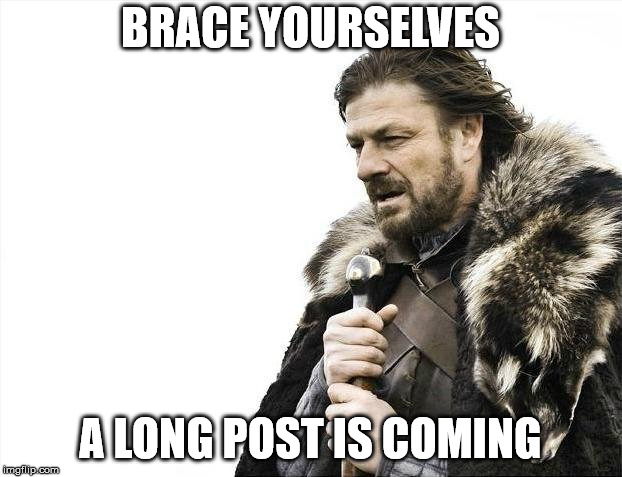 ---
**** I would also like to take a moment here to thank all of you for bearing with me as I took an unannounced/unofficial hiatus. The break has honestly been such a nice thing and I'm really glad to feel some pressure be relieved from blogging and reading. After all it's supposed to be a fun hobby and not a stressful job! I'd like to ask you all once more to bear with me as I try and transition back into posting and reading regularly! I love you guys and thank you! ****
---
Bad Romance by Heather Demetrios – ★★★★★

I'm actually really disappointed with myself for not fully reviewing this book, it's just so good that I felt like no matter what I said the review would not do it justice. It deals with abusive relationships both familial and romantic and it is portrayed very well, I highly recommend it is all I can really say!
---
Golden Son by Pierce Brown – ★★★★★

I remember the good old days before I read "Golden Son" when I was happy and care-free….
If you couldn't tell already this book destroyed me, but in the way where I crave more. I was told countless times by friends to have "Morning Star" on hand when I reach the end of this one and holy crap were they right. This cliffhanger is BRUTAL! The most brutal cliffhanger to have ever cliffhanged! Still I have to say it's my favorite book in the series because of how shocking and twisted it was, plus the characters are amazing!
---
The Song of Achilles by Madeline Miller – ★★★★★

Another book that was just so good I couldn't develop a coherent review for it. I'm really bad about this, like I loved it and I want to tell you all how much I loved it but I feel the review would literally just say "I LOVED THIS BOOK!". Anyways though Madeline Miller is a sensational writer, her writing is perfection and has a way of just pulling you in completely not to mention how lyrical it is. This tells of the romance between Achilles and Patroclus and it is heart-breakingly beautiful.
---
Morning Star by Pierce Brown – ★★★★★

Are you starting to get the impression that I love painful books? You're probably right. This is the third book in the Red Rising trilogy/series and I cried for an embarrassingly long time after certain things happened, certain devastatingly sad things. All I can say is I loved it and I hated it. But mostly loved it.
---
Avatar: The Search 1-3 by Gene Yuen Lang – ★★★★

Because who doesn't love Avatar: The Last Airbender? I decided to give these a try because it's about Zuko looking for (and finding) his mother, which is basically one of the biggest things I wanted to know in the show! It's really interesting and definitely recommend for my fellow A:TLA fans!
---
Locke & Key 2-6 by Joe Hill – ★★★★★

I'm so happy I gave this series another chance after the first volume, which I wasn't a giant fan of. The world building is phenomenal and so interesting same with the characters! This is a horror/fantasy series about a mysterious house that has equally mysterious doors opened with special keys that grant special abilities. It's hard to try and sum up the entire series but trust me, it's amazing and I'm so glad I read the whole thing!
(I linked my recommendation post that hopefully is more convincing!)
---
The Wicked + The Divine, Vol. 6: Imperial Phase, Part 2 by Kieron Gillen – ★★★★★

I wasn't the biggest fan of Volume 5 and was actually a little disappointed but this volume really got me back into it! There's such a mean cliffhanger at the end too and I need Volume 7 now, why haven't I read it yet?!
---
Blood Water Paint by Joy McCullough  – ★★★★★
This book is definitely underrated and I wouldn't be all that surprised if you told me you haven't heard of it. However, it's definitely worth the read and deserves a lot more attention than I feel it has gotten. This book is written in verse and tells the story of 17th century, Italian painter Artemisia Gentileschi as she goes through a trial against her rapist. It's an empowering, emotional, and very feminist story.
---
---
The Lamb Will Slaughter The Lion (Danielle Cain #1) by Margaret Killjoy – ★★★★★
This (along with the sequel below) is a Tor novella about a queer punk rock traveler searching for clues about her friend's mysterious suicide. She travels to a town where the townspeople have summoned a demon to be their judge, jury, and executioner. A demon that appears as a blood red, three antlered deer. Yes, it's definitely as creepy as it sounds but this world is super interesting and I'm actually kind of mad it's only a novella! I need more!
---
The Barrow Will Send What It May (Danielle Cain #2) by Margaret Killjoy – ★★★★★
The sequel that is also as good as its predecessor! This time Danielle with her newly formed demon hunting group come across an occult library run by anarchists and whose residents have been coming back from the dead. Seriously, when can I get more of these novellas?
---
Dread Nation by Justina Ireland – ★★★★
A historical fiction zombie apocalypse book featuring an African American heroine, how can you go wrong? I'm not one for historical fiction most of the time, it really depends on what it is and normally I'd be bored out of my mind with a post Civil War setting. However, add some badass ladies and zombies and I'm in! There's plenty of action and plenty of twists to go along with the fantastic setting and diverse characters.
---
Sex Criminals, Vol. 1: One Weird Trick by Matt Fraction – ★★★★

A.K.A "One Weird Graphic Novel (But In The Best Way Possible)". If you're like me you're probably raising an eyebrow at that title already but trust me if you're comfortable with sexual content and want some laughs this is definitely the graphic novel for you! It's hilarious and the characters are fantastic!
---
Beneath the Sugar Sky (Wayward Children #3) by Seanan McGuire – ★★★★★
I mean come on, it's Seanan McGuire AND the Wayward Children series so of course it's amazing. I actually have to say this is probably my favorite novella in the series so far just because we see new and old characters and they travel to multiple fantasy worlds. I actually linked this to my review of the first novella if it's a series you're interested in starting, I definitely recommend it especially since there's so much diversity including many different LGTBQ+ and POC characters.
---
Circe by Madeline Miller – ★★★★★
*cough, cough* I'm going to say it: "CIRCE" IS THE BEST BOOK OF 2018!!!!!
Honestly there are so many great books that I read in 2018 but if I had to choose between them all, "Circe" is hands down the winner. It's that good. Madeline Miller is a genius she writes so beautifully and you can't help but be pulled in. This tells the story of the goddess and sorceress Circe from Greek mythology, and that's just it. This is her story. And it is fantastic, simply fantastic. I would say this book easily has something for everyone but especially for my fellow mythology nerds!
---
Little Monsters by Kara Thomas – ★★★★
I cannot sing Kara Thomas's praises enough these days, she is a fantastic YA thriller writer and "Little Monsters" is no exception. This one (as with "The Darkest Corners") gets a little on the dark side for YA but nothing too graphic and the twists will quite literally blow your mind! It's almost a guarantee you won't see that ending coming!
---
Saga, Vol. 8 by Brian K. Vaughan – ★★★★★

It's Saga so it's fantastic.
---
---
Devils Unto Dust by Emma Berquist – ★★★★★
Another zombie book but trust me this isn't your typical zombie book. First of all the zombies are less like traditional zombies and more like infected people (imagine the zombies from the movie 28 Days Later) who can run fast and are terrifying. It's also set in South Western America during the 1800s, which I think a zombie setting here is pretty unique. It's written very well and honestly the characters were my favorite part, they're complex and well explored.
---
From the Earth to the Shadows (Valkyrie #2) by Amanda Hocking – ★★★★
The sequel to "Between the Blade and the Heart" which is an urban fantasy about a Valkyrie whose world is tipped upside down when she discovers her mother spared someone she was meant to kill. There's so much mythology included in these books from all different countries which was fascinating to read about, on top of that it's just a fast paced, fun read!
---
I Hate Fairyland, Vol. 1: Madly Ever After by Skottie Young – ★★★★

Another graphic novel that the best word to describe it would be "fun". This one is about a girl who becomes trapped in a Fairyland and ages significantly, however, her body stays as that of a child. It's actually pretty gory and violent (cartoon style) but it really is hilarious and just a fun graphic novel!
---
Royals (Royals #1) by Rachel Hawkins – ★★★★
One of the biggest surprises of the year that's for sure! I'm a sucker for anything about modern royalty and this book was such a treat, it was hilarious and adorable and honestly really recommend it if you're looking for a fun feel good book.
---
Onyx & Ivory (Rime Chronicles #1) by Mindee Arnett – ★★★★
Not the most memorable YA Fantasy but definitely an enjoyable read nonetheless. Like I said though it isn't the most memorable so I don't have a ton to say about it.
---
The Butterfly Garden (The Collector #1) by Dot Hutchison – ★★★★
This book is tough. It deals with a lot of messed up subject matter (kidnapping, rape, etc.) but yet it was completely engrossing, it tells the stories of girls kidnapped by a man they call the Gardner. It's not for everyone but it's definitely an interesting story.
---
The Bird & the Blade by Megan Bannen – ★★★★★
This was another book that I was pleasantly surprised by, it's not your average YA fantasy! It's actually a retelling of the opera 'Turandot' but you don't need any knowledge of it whatsoever to enjoy the story, it's a Mongolian inspired fantasy and it's so heart breakingly beautiful!
---
Bruja Born (Brooklyn Brujas #2) by Zoraida Cordova – ★★★★★
I didn't think this was possible but this book was even better than the first one! It's actually kind of rare for me to enjoy a sequel more but this was just so much more enjoyable. This continues the story of the Mortiz brujas (witches) and it's super fast paced and I love the familial relationship!
---
---
A Thousand Beginnings and Endings by Various Authors – ★★★★★
An absolutely fantastic anthology of short stories based off of East & South Asian mythology and folklore. Definitely worth checking out especially for the diversity and 'Own Voices' authors!
---
The Final Empire (Mistborn #1) by Brandon Sanderson – ★★★★★

I finally read this and it was just as fantastic as everyone told me! Now I just need to read every other Brandon Sanderson book out there…….
---
Contagion by Erin Bowman – ★★★★★
One of my absolute favorite reads of the year this is an extremely fast paced YA sci-fi horror about a crew investigating a deserted outpost on an otherwise abandoned planet. It had plenty of action and intensity, you definitely won't be bored with this one but it's really suspenseful and pretty scary so it won't be for everyone!
---
I Am Still Alive by Kate Alice Marshall – ★★★★
I'm not usually one for survival stories, I tend to find them dull and slow. However, this one really surprised me with how interesting and well written it was. It also features a main character with a disability and I loved how it was portrayed, plus there's a dog soooooooooo.
---
Scream All Night by Derek Milman – ★★★★
This is a very unique read and a little odd too but in the best way possible! It's about young man who just so happens to be the heir to his father's horror film-making business. It's definitely a lot of fun especially if you're a horror movie lover!
---
Sea Witch by Sarah Henning – ★★★★
Definitely a more slowly paced book than I had originally anticipated and I can see a lot of people DNFing it or not giving it a chance. Which is perfectly understandable because I really don't like books that are on the slow side, however, I think this is one of those situations where if you stick it out it's very rewarding. This is an origin story for Ursula from 'The Little Mermaid' and worth the read if you're a fan!
---
The Siren & The Specter by Jonathan Janz – ★★★★★
I think if I had to pick my second favorite read of the year (second to "Circe" because that book is perfection) it would be this one. Seriously this book was so unexpected and I'm so glad I gave it a read! It's a horror novel about a man staying in the most haunted house in America and trying to debunk the "haunting", there's a lot more going on than that though but I don't want to spoil. Just know that the writing is excellent along with the characters and there's definitely some terrifying scenes that caused me to sleep with a light on!
---
Toil & Trouble: 15 Tales of Women & Witchcraft by Various Authors – ★★★★★
I think this was just a great year for anthologies! This was really surprising because there wasn't a single story I rated below 3 stars, that's pretty impressive. It's also ALL about witches in every shape and form and includes a ton of diversity featuring POC and LGTBQ+ characters.
---
---
Empress of All Seasons by Emiko Jean – ★★★★
Another YA fantasy that I feared would be "run of the mill" but ended up being pretty dang enjoyable! It's an Asian inspired YA fantasy and also a standalone (very refreshing) and it featured some great characters, intriguing world building, and an engaging plot. I didn't have too many complaints and it was definitely worth the read!
---
Blanky by Kealan Patrick Burke – ★★★★

This is a short horror story about….well a baby's blanket. It appears to a man still grieving the loss of his child but soon after finding it he remember he buried it with the child…..
This one was a mind blower and I'm still not quite sure what really happened but it's a terrifying story that will really make you think. I'm looking forward to reading more by Kealan Patrick Burke that's for sure.
---
Descender 1-5 by Jeff Lemire – ★★★★★

I'm so happy I discovered this graphic novel series, I picked it up on a whim from the library and have become addicted! It's a sci-fi series about robots and humans essentially but the plot is FULL of twists and action not to mention the characters have become very dear to me, don't hurt my precious cinnamon rolls! The art is also super beautiful which is always a bonus.
---
Empire of Sand (The Books of Ambha #1) by Tasha Suri – ★★★★

This is an Indian inspired adult fantasy that was as amazing as it sounded! There's tons of magic and great writing and characters, I do wish there was more on the world building just because it was super interesting but it is only book one. The pacing did drag a bit in the middle but overall this was a fantastic book and I'm really looking forward to the sequel.
---
Paper Girls, Vol. 4 by Brian K. Vaughan – ★★★★

I am dying to see where this series is going with its story, it's confusing but so freaking good! If you enjoyed the other three volumes no worries here.
---
Scales & Scoundrels, Vol. 1: Into The Dragon's Maw by Sebastian Girner – ★★★★

Another graphic novel I picked up on a whim from the library, it had a sort of dungeons and dragons look to it. The characters and overall feel of the story was very whimsical but that ending has me curious so I'll probably continue on!
---
The Sorrows by Jonathan Janz – ★★★★

After reading "The Siren & The Specter", Jonathan Janz is one of my favorite new authors so I was excited to read another of his books and I wasn't let down! While this one isn't as amazing as "Siren" it's still a great read featuring a setting of an old castle on a secluded island that is home to a terrifying monster. Once again the writing and characters were phenomenal though I felt the scares were less.
Have you read any of these books as well? What did you think?
What were some of your favorite reads of 2018?
Happy New Year everyone, here's to a fantastic 2019!
Follow Me Elsewhere: Twitter * Instagram * Goodreads