Alright! We are going to actually do the Wrap Up now at the beginning of the month! And I'm going to post, and read, and reply to all of your wonderful comments! Motivation!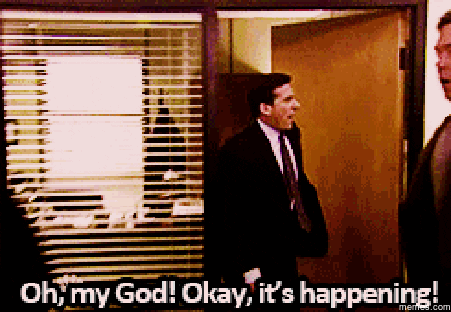 Books Read: 3
All of my reads this month were pretty good I have to say my favorite was "The Dark Game" because Jonathan Janz is just a fantastic author and never fails to impress me! I'm hoping to try and get a lot more read this month now!
---
Comics Read: 59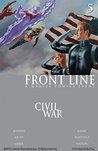 Whoops. Read a TON of comics in a few days there! I usually don't read comics but my library had the "library volume/collection" of Witcher comics and well it was GIANT and Witcher and so I had to borrow it! I was really impressed with it too and I would say if you're also a fan of The Witcher (games or books!) then you'd also probably enjoy this little bind up of comics. Or if you like dark fantasy too!
I was also having "Endgame" withdrawals and subscribed to Marvel Unlimited which allows you access to thousands of Marvel comics for $9.99 a month I believe, though right now you can use a promo code to get the first month for $4.99. In case you were wondering! (not sponsored or anything, just helping my fellow geeks out!)
I READ SO MANY MARVEL COMICS AND I AM SO SORRY I'VE BEEN SPAMMING GOODREADS! I'm currently working my way through the Civil War arc and all the tie-ins and I'm having a blast. Please let me know if you'd be interested in seeing an overall review of the entire arc because I have all of this knowledge and nothing to do with it!
---
Reviews Done This Month:
The Dark Game by Jonathan Janz
---
Other Posts Done This Month:
An Apology & An Update
March Wrap-Up
---
Normally I'd have a little spot here for my Bookstagram posts but I didn't do ANY of that last month so it's blank but if you want to see some of my bookish photos my handle is @thesassybookgeek!
---
Currently Reading: 
I'm just starting this one today so I don't have too many opinions on it yet but I really enjoyed Berquist's "Devils Unto Dust" so I'm sure it'll be pretty good! I'll also be continuing my read through of Marvel's Civil War arc in the comics!
How was your reading and blogging month this April?
What were your best or worst reads?
What are you currently reading?
What books are you excited for this coming month, May?
Let me know in the comments!
Follow Me Elsewhere: Twitter * Instagram * Goodreads