Top Ten Tuesday is a meme hosted by The Broke and the Bookish.
This week is "Ten Finished Series I Have YET to Finish", this one will be kind of a challenge for me since I think most of my series aren't actually complete yet……
10.) The Divergent Series by Veronica Roth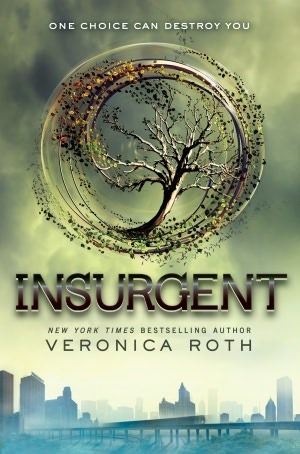 I read "Divergent" long before it was going to be a movie, and I moderately enjoyed it. I bought "Insurgent" the second book in the trilogy a while ago on my Nook and I just haven't gotten around to reading it yet. I'll finish this series but not anytime soon, it just doesn't take priority over other books I have yet to read.
9.) The House of Night Series by P.C. Cast and Kristin Cast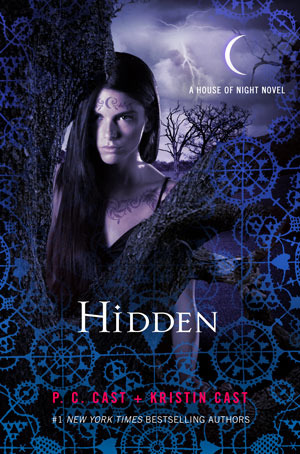 I quit reading this series after "Destined" which is the 9th book, I honestly can't tell you why I even bothered continuing after I read the first book. I hate this series, it's just awful. Maybe the only reason I bothered reading them was because I was a young teenager and my cousin was reading them also. I don't know. I don't really think I'll finish this series……
8.) The Caster Chronicles by Kami Garcia and Margaret Stohl
I actually really like the Caster Chronicles, I just haven't gotten around to reading the third book in the series, "Beautiful Chaos" which I bought on my Nook and still haven't read. Even though I like this series it isn't a priority for me, I'll finish it here……eventually.
7.) The Rot & Ruin Series/The Benny Imura Series by Jonathon Maberry
I LOVE these books! I loved "Rot & Ruin" and I literally stayed up all night finishing it's sequel "Dust & Decay" but I just haven't had the time to start reading the third book in the series, "Flesh & Bone" I honestly don't even have a good reason, I just haven't read it yet. I bought it on my Nook and haven't touched it, are you beginning to see a pattern here? I tend to forget about books on my Nook Color.
6.) The Grisha Trilogy by Leigh Bardugo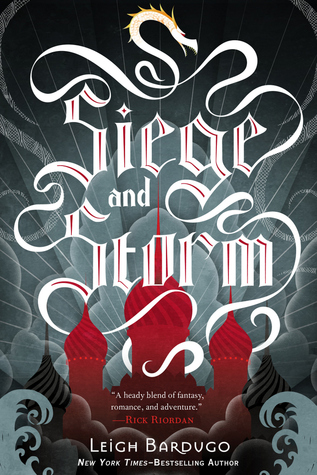 Any of you who have read any of my blog posts will know that I didn't think "Shadow and Bone" was that great and that I loath the protagonist, Alina Starkov. However, I really want this series to get better so I will have to suck it up and buy the second book in the Grisha Trilogy, "Siege and Storm". Hopefully Alina will also suck it up and quit being such a damsel.
5.) The Lord of the Rings Trilogy by J.R.R. Tolkien
"The Lord of the Rings" is very tedious, reading all of these books is the same thing as taking the journey to destroy the One Ring in the fiery depths of Mt. Doom yourself. Seriously, it takes a lot of dedication. Dedication that I, as of right now, lack. I own the entire series and will get around to finishing it….right after I finish every other book I have….
4.) The Heroes of Olympus Series by Rick Riordan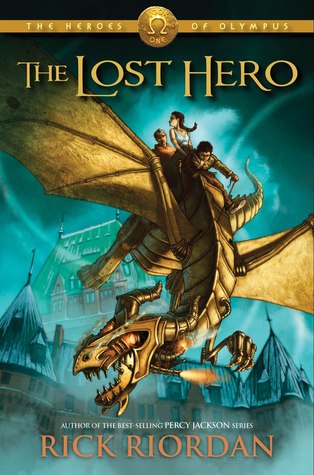 Now I know this is supposed to be series I haven't finished YET, but I need to include this one. I haven't actually started the Heroes of Olympus series yet, I own the first one and have yet to read it. It's basically a spin off of Percy Jackson & the Olympians so since I read all of those I am putting this on my TTT.
3.) The Last Apprentice Series by Joseph Delaney
This series is fantastic, and more people should definitely read it. I started reading these when the movie, "Seventh Son" was announced and the movie was OK but COMPLETELY different than the books (which obviously are better). I will continue on with "Night of the Soul Stealer" as soon as I can, since they're very easy reads.
2.) The Shattered Sea Trilogy by Joe Abercrombie
I recently read "Half a King" the first book in the series and LOVED it, so "Half the World" is definitely one of my priorities…. I feel bad making other books on this list wait, but it really is that good of a series.
1.) The Bloodlines Series by Richelle Mead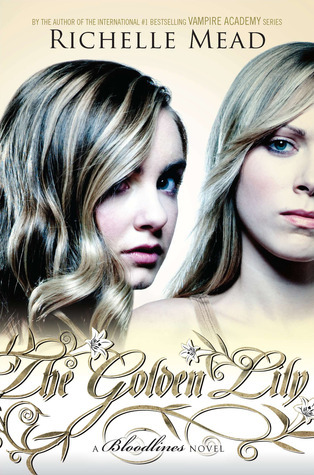 When I heard there was a new spin off series of "Vampire Academy" I had to check it out, I loved that series and I love Mead's writing style. I finished the first book and I've been lollygagging for too long. I have "The Golden Lily" and I need to finish it, because this series just got completed this year.
Alas, so many books and so little time…….
So do any of you have any unfinished series in common with mine?
Or have you completed any of these and want to convince me which to prioritize?