I had a pretty great blogging month in December, I'm proud of myself! I've started scheduling and pre-planning posts ahead of time and opening up more time for me to read so I've been finishing more books as well. Hopefully I can stick to doing things this way as I find it to be a lot more satisfying!
Books Read This Month: 13
I read a mix of books this month some were great, some were "meh", and some I really didn't enjoy. I loved "Dear Martin", "Between the Blade and the Heart", "A Conspiracy of Stars", and of course "Paper Girls" and "Saga". While I thought "Ms. Marvel" and "The Queen's Rising" were okay but kind of meh. And I REALLY didn't enjoy "The Wicker King", "There's Someone Inside Your House" and "Final Girls". However, there were more good than bad so that's always a great thing!
I also actually stuck 100% to my planned monthly TBR, which is kind of a first!
---
Reviews Finished This Month:
The Devils You Know by M.C. Atwood
No Saints in Kansas by Amy Brashear
This Mortal Coil by Emily Suvada
An Enchantment of Ravens by Margaret Rogerson
Between the Blade and the Heart by Amanda Hocking
---
Tags & Memes Done This Month:
Top Ten Tuesday: Book Settings I'd Love To Visit
Top Ten Tuesday: Favorite Books of 2017
Top Ten Tuesday: Books I Hope Santa Brings
Top Ten Tuesday: 2018 Releases I'm Looking Forward To
---
Other Posts Done This Month:
20+ Books! Black Friday/November Book Haul
All My Favorites Books of 2017!
---
Currently Reading: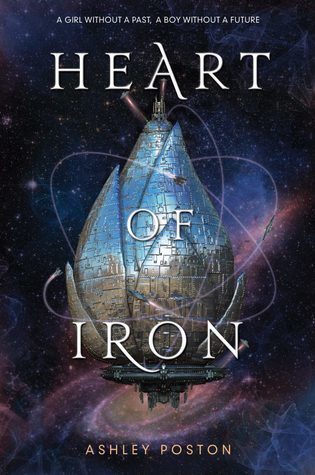 So right now I have like 30 pages left of "Honor Among Thieves" so I'll be finishing quick here, but I'm kind of underwhelmed by it which is a shame because it sounded great. Then I'll be moving on to "Heart of Iron" which is another sci-fi and hopefully more enjoyable.
How was your reading and blogging month this December?
What were your best or worst reads?
What are you currently reading?
What books are you excited for this coming month, January?
Let me know in the comments!