Again, one HUGE thank you to all of my followers, and to those of you who commented or left a question!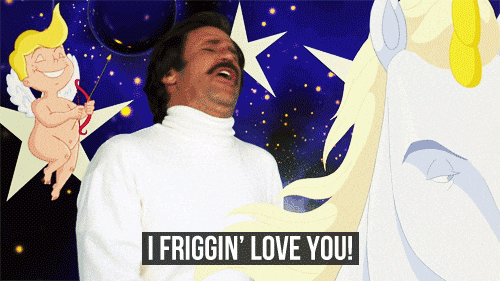 Debby @ Always Booking, Asked:
Coffee or Tea?
Tea, I love tea and drink it pretty much daily. I really want to be a coffee person but I just don't like the taste as much.
---
Theo @ Reading and Rambling, Asked:
What's your absolute least favorite character you have EVER read?
Trust me there are definitely quite a few and it's hard to pick between them for the absolute worst! I'm probably going to have to go with Zoe Redbird from the House of Night series, she was like Bella Swan but waaaay worse. It was constant stupid decisions!
---
Meghan @ Meghan's Whimsical Explorations & Reviews, Asked:
What helped inspire you to create your blog name? 
So my friends are constantly teasing me for being "sassy" all the time, mostly it's my tone when I'm being sarcastic (which is kind of a lot) so that's why I went with the Sassy part of my blog name. Then of course I love books and I fully embrace my geekiness (with all things from movies to video games) so Book Geek!
---
Lilly @ Lair of Books, Asked:
Which new to you 2017 debut author are you most interested in following into 2018?
There were SO many but I'm gonna have to go with Angie Thomas, her book "The Hate U Give" was perfection and her writing is amazing. Super excited for her book this year "On the Come Up"!
---
Kayla @ Kayla's Book Nook, Asked:
Have you ever taken the Myers Briggs personality test? If so, what was your result?
Yes, I am INFJ.
What is your Hogwarts house and do you own any merchandise pertaining to it?
Ravenclaw and I do have a shirt but I'm definitely wanting to get a lot more merch!
---
Jessica @ The Awkward Book Blogger, Asked:
If you could trade places with one character in any book, who would you trade places with?
Definitely Eowyn from "The Lord of the Rings" because she is a badass!
What is your favorite bookish item that you own (bookish shirts, mugs, prints, jewelry, etc.)?
Probably my canvas print of the Marauder's Map that I have hanging on my wall, it's gorgeous and of course I want to fill my space with Harry Potter related items…
What is one skill you'd like to learn (fictional or real life)?
Sword-fighting, more on the fictional side of things though.
---
Aria @ Snow White Hates Apples, Asked: 
What's your most favorite and least favorite literary trope?
Favorite: Forbidden Romance
Least Favorite: Insta-love (it's just so unrealistic, I like a slow burn romance!)
---
Kristin @ Kristin Kraves Books, Asked:
Who would you want to write your autobiography?
Jay Kristoff, he's my favorite author, and his writing is gorgeous. Also I feel like he could really embellish my autobiography….by adding swords and thunder tigers…..
---
Jess @ Beaucoupbooks, Asked:
Any advice for newbie bloggers?
I feel like I always give the same advice but it's because it's the best advice I feel I can give. So newbie bloggers: do not be afraid to interact with other bloggers! If they have 5 followers or 5,000 followers we all love chatting with each other so go for it!
And what was your favorite read of 2017?
Probably "Red Rising" by Pierce Brown, it had everything I love in a book!
---
Kelly @ Just Another Book in the Wall, Asked:
What made you decide to start blogging?
Well back in 2015 I finally joined Goodreads and while I was reading reviews and searching for new books I discovered book bloggers! Of course I didn't really know much about it then but I figured what better way to express my love of books than to start my own? Plus I actually get to talk about them now, as I don't really have any IRL family or friends that read.
And, who is your current favorite book blogger?
Destiny @ Howling Libraries, she's not only super sweet and supportive but I'm always looking forward to her reviews and posts!
---
Orangutan Librarian, Asked:
Which book world would you most like to live in?
Hands down Middle Earth! I'd get all the adventure but also be relatively safe too, haha!
---
Misty @ Misty's Book Space, Asked:
What was you favorite and least favorite read of 2017?
Favorite: Red Rising by Pierce Brown
Least Favorite: The Devils You Know by M.C. Atwood
What book are you most looking forward to reading in 2018?
I have to say I'm most looking forward reading "The Cruel Prince" since it is super hyped and everyone seems to love it!
---
Anna @ My Bookish Dream, Asked:
-Which fantasy world would you love to live in? What would you like to do there?
Middle Earth, for sure! As far as what I would do there…hmmm. I'd probably act like a tourist to be honest going and seeing the Shire, Edoras, and Minas Tirith. Also I would probably hunt down Legolas and cling to him.
-And which one would you definitely stay away from? Why?
Probably the world of "An Ember in the Ashes" because it is extremely brutal and I would more than likely not survive whatsoever!
---
Amanda @ Metal Phantasm Reads, Asked:
What's a movie or music album you're looking forward to this year?
I'm not really big into music albums but as for movies I'm probably most looking forward to Avengers: Infinity War!
---
Lucinda @ Lucinda is Reading, Asked:
What book/author never fails to make you smile?
Probably "Hyperbole and a Half" by Allie Brosh as I always find it hilarious and it really never fails in that!
---
Ignited Moth, Asked:
What book have you read that made you feel the widest range of emotions while reading it?
"Red Rising" by Pierce Brown, I was shocked, sad, happy, and enraged while reading that one! So many different plot twists!
---
Hannah @ Mortal Reader, Asked:
What was your favorite read of 2017?
"Red Rising" by Pierce Brown!
---
Zezee @ Zezee with Books, Asked:
What are 2 fantasy novels you'd highly recommend?
"Stormdancer" by Jay Kristoff and "An Ember in the Ashes" by Sabaa Tahir
---
Michelle @ Book Adventures, Asked:
If you ever came across the mirror of Erised what do you think it would show?
This is such a creative question Michelle! I think the Mirror of Erised would show me happily in love and sitting, reading inside of a giant home library.