Thank you so much to Birdie Bookworm for tagging me to do this! It's funny because I really wanted to do this one and then BOOM you tagged me so I'm really excited to be doing it! Be sure to head over and check out Birdie's blog and tag as well guys!
Please make sure you:
Mention where you saw the tag/thank whoever tagged you
Tag me and Mandy with our posts so we can check out the wonderful Princess fun throughout the blog world (Mandy's link & Zuky's link)
Play a game of tag at the end!

Snow White – This book, like the movie, started it all!
Favorite debut book from an author 
There are a few debuts I think are fantastic but honesty "Red Rising" just takes the cake because it was perfect in every way. Non-stop action, fast pacing, great world building, and fantastic characters. What more could you want? Honestly, I wish ALL debuts were this wonderful!
---
Cinderella – A diamond in the rough
Just like Cinderella, you either didn't expect much out of this character in the beginning but they turned out to be a total gem. 
I figured Kalinda would be another run-of-the-mill YA Fantasy heroine but as this question states, I was pleasantly surprised by her. She actually was very badass and played on both her weaknesses and her strengths, but she wasn't one of those heroines who can suddenly be perfect at everything and I always respect that.
---
Aurora – Sleeping Beauty
A book that makes you sleepy or just could not hold your attention
No. Just no. Blackbeard origin story should equal pirates right? No pirates here. Greatest book let down ever.
---
Ariel – Under the Sea
A book with a water/ocean setting
This is actually a "Little Mermaid" retelling so really….it's the perfect answer!
---
Belle – Beauty and the Books
Name a book with the best Bookworm/Book Lover
There actually are a lot of books with bookworms as their main characters because what better way to make your character relatable to bookworms reading the book? Jane is probably the biggest bookworm I've come across though and it's very endearing!
---
Jasmine – The Thief and the Princess
Name a book with an unlikely love story (either in terms of romance, or a book you didn't expect to love so much)
I'm not usually one to like romance-heavy books or books that feel like they might be romance-heavy so I was surprised I liked it so much. Plus it's a very forbidden romance within and so "unlikely" but I loved it and the way it ended up working out!
Also it's an "Aladdin" retelling so there's that too…..
---
Pocahontas – The real life Princess
Name a book that is based on a real life person you want to read/have read
I don't read many books with real historical (or otherwise) characters but this one is definitely the BEST! It's about a gender bent Vlad the Impaler and it also happens to be one of my all time favorite books because it's 100% badass.
---
Mulan – The Princess that saved her country
Name the fiercest heroine you know
I couldn't pick just one because Lada from "And I Darken" and Nemesis from "The Diabolic" are both the most badass characters I've ever come across. Well….and any characters Jay Kristoff writes but I digress! I love female characters that don't give any fucks and these two ladies nail it!
---
Tiana – The Princess with the coolest and most diverse crew
Name a diverse book, whether it is a diverse set of characters (like Tiana's group of Naveen, Louis, Ray, and more) or just diverse in general
This book has a diverse cast of characters and is 100% worth all of the hype as well. Go read it right now!
---
Rapunzel – Let your longggggg hair down
Name the longest book you've ever read
At a whopping 1,040 pages it's definitely the longest book I've ever read! Epic bragging rights!
---
Merida – I determine my own fate
A book where there is no love story/interest or isn't needed
Characters and a plot that don't focus on romance at all! It actually revolves more around morally grey characters and monsters, it's great.
---
Anna/Elsa – Frozen Hearts
A book in a winter/cold setting
Sorry but I honestly could not think of any books I've read with a "cold" setting at all so I'm gonna be a little cliched and leave this meme….
---
Moana – How far I'll go
A character that goes on a journey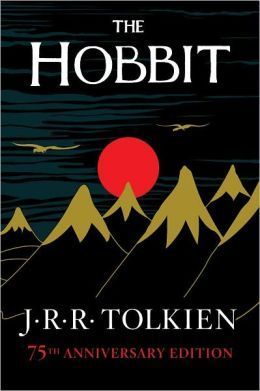 Bilbo Baggins probably goes on the coolest journey ever just saying….
If you'd like to do this tag then please give it a try! I'm too lazy to tag people this time around!