I have been meaning to discuss in some way, shape, or form ARCs on my blog for some time, however, I just feel that I don't have that much experience with them to properly do a post about them. That being said I'd just like to take the time to discuss with all of you, no matter your experience, physical ARCs and digital galleys.
This isn't going to be a super in-depth discussion on my part about the pros and cons of each of these but to just kind of discuss everything about them in general depending on your experiences with ARCs as well!
I will be doing a full length post discussing ARCs and tips on how to receive them  at some point!
Of course everything I've written in this post is just my own opinion, I'm not trying to offend anyone by any means. Please keep that in mind while reading or commenting back! Thank you!
What's the big deal with physical ARCs?
Let's face it: everyone wants physical ARCs. Don't lie! Getting an advanced reader copy of any book in any form is awesome but as book lovers I feel a lot of us still covet those physical copies a bit more. Because they're right there in your hands with their beautiful covers and their pure awesomeness!
Physical ARCs are a bit harder to obtain than e-galleys so getting one kind of makes you feel good about yourself and your blog, like you're doing something right in order to have received one! It's almost like getting a huge compliment!
However, like I said they are much harder to obtain and can therefore lead to a lot of disappointment as well and some publishers don't offer e-galleys at all! Some publishers are easier to work with than others, some will send you ARCs and some won't, some will email you back stating whether you've been approved or not and some won't. This can get frustrating at times since most of us don't know what we are doing wrong!
Personally, I have yet to receive any ARCs or even feedback from publishers or imprints of Penguin, Harper Collins, or Simon & Schuster. There's also no real way of knowing what kind of stats they like to see in order to be considered either, at least not to my knowledge. If ANY OF YOU KNOW THE ANSWERS PLEASE TELL ME YOUR SECRETS!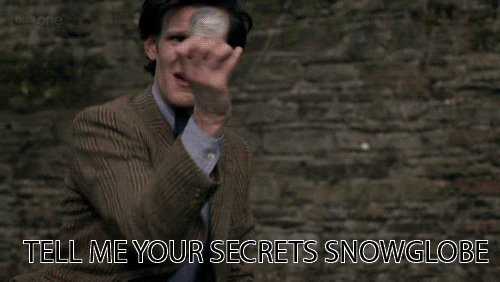 ---
What's wrong with just requesting e-galleys off of Netgalley or Edelweiss?
Nothing, absolutely nothing!
Netgalley is very easy to navigate and getting approved is fairly easy there, Edelweiss on the other hand is a little less user-friendly in my opinion and also a little harder to get approved on. But I digress…….
E-galleys are great for many reasons such as: they're much easier to request and obtain, you get access to them a lot quicker, and there's no adding to the clutter on your shelves!
However, one of the biggest drawbacks to e-galleys (at least in my opinion) is that if you request them on Netgalley you have a feedback ratio. Which I understand helps publishers to see if you actually read and review they galleys they give you but also it can hurt bloggers as well. Let's say you've read and reviewed maybe 30 books on Netgalley and you're always good about reading and reviewing the ARCs you request, well if you receive let's say 4 or 5 ARCs your feedback ratio will immediately drop below the wanted 80% before you send feedback in. (PLEASE DON'T JUDGE MY MATH TOO BADLY, I'M TERRIBLE AT IT)

It's kind of a bummer! Some bloggers are more than capable of handling multiple ARCs but maybe won't be approved for them because their feedback ratio is slightly below 80%. It's just sort of annoying sometimes.
My slight irritation with this came from my experience last week emailing and requesting a few physical ARCs. I was told by the publisher that they would send me these if they could but that I should request them off of Netgalley which is problematic for two reasons: one being that if I request them off of Netgalley will I end up getting an e-galley and a physical ARC of one of them? You said you'd send them if you could but to also re-request them? Makes no sense to me.
And reason number two being that if I requested the 4 ARCs I wanted off of Netgalley and somehow got approved for them my feedback ratio will drop, potentially stopping me from getting approved for any other ARCs until I finish these. Which as we all know ARCs have different release dates, we are more than capable of reading and reviewing ARCs with differing release dates.
Join The Discussion!
What are some of your experiences with physical ARCs or e-galleys?
Do you prefer one over the other? Why?
Do you find it easier to obtain physical copies or e-copies?
What do you think of Netgalley's feedback ratio?
Are there any pros or cons to either that I didn't list?
Do you have trouble requesting or being approved for physical ARCs?
Are there any publishers you find easier to work with?
Do you know the answers to the SECRETS I mentioned above? (If so I'd appreciate it!)
Let me know in the comments!