Top Ten Tuesday is a meme hosted by The Broke and the Bookish, featuring a different top 10 theme each week. This week's topic is Top Ten Books That Would Be On Your Syllabus If You Taught X 101 (examples: feminist literature 101, magic in YA 101, classic YA lit 101, world-building 101).
After some thought I've decided to "teach" Young Adult Fantasy 101. This is my syllabus:
1.) We shall start my class with the mother of all fantasy books:
Harry Potter! This counts as Young Adult Fantasy right? Of course it does because I'm the Professor and I said it does, so sit back down. I can't possibly teach a class about YA Fantasy and NOT talk about the perfection that is Harry Potter, J.K. Rowling is a goddess of writing ya'll. Do we have time to read all 7 in this syllabus? We will make time my dear pupils. The Harry Potter series cover one of the MAJOR fantasy necessities: magic. You don't have to have magic to be in the fantasy genre but it is a big element and Harry Potter is all about that magic. It also has an imaginary world (Hogwarts) and magical creatures (Hippogriffs, etc.). With these books we can concentrate on the magical aspect of the YA Fantasy genre.
2.) The Hobbit by J.R.R. Tolkien:
Now if we can't have YA Fantasy 101 without Harry Potter then surely, SURELY we absolutely cannot have it without anything by Tolkien!! Now you may be wondering why I picked "The Hobbit" over any of "The Lord of the Rings" books, and the reason is that "The Hobbit" quite simply is easier to follow and understand. If this was Fantasy 101 then we'd probably switch them out but this is YA Fantasy 101 and "The Hobbit" just fits better. With this book we have all the classic fantasy traits: different races (men, elves, dwarves, hobbits), magic, it's 100% imaginary world setting, and the traditional good vs. evil. So that should be all the reason I need to include this into my syllabus.
3.) Half a King by Joe Abercrombie: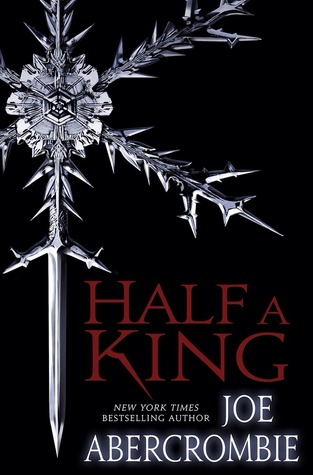 This is a perfect example of a YA Fantasy book that blends many of the fantasy subgenres together. Epic Fantasy, Dark Fantasy, High Fantasy, and so forth. Once again it shows traditional elements of magic and magical races (elves). But then it shows the grim atmosphere of Dark Fantasy with its royal politics and betrayals and such.
4.) Eragon by Christopher Paolini: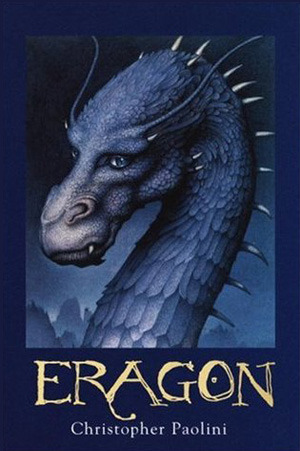 Dragons. This is included because there's dragons…..I'm sorry doesn't that count? Fine. "Eragon" demonstrates the fantasy element of magical creatures very well because obviously…dragons. But it also has the traditional races such as elves and men, and contains magic.
5.) Falling Kingdoms by Morgan Rhodes: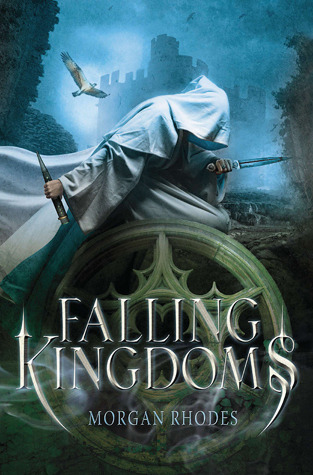 This is essentially the Young Adult version of "Game of Thrones", and since that is definitely an adult fantasy book I'm including "Falling Kingdoms" as my replacement. You have your magic, royal politics, different POV's, and so forth. I think the whole YA "Game of Thrones" is enough to convince you that it NEEDS to be included into the syllabus.
6.) Throne of Glass by Sara J. Maas: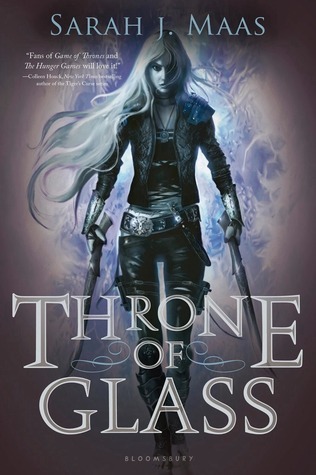 This series is HUGE in YA Fantasy. It's set in an imaginary world, with royals, battles, all that good stuff. It needs to be included. It just does.
7.) Graceling by Kristin Cashore: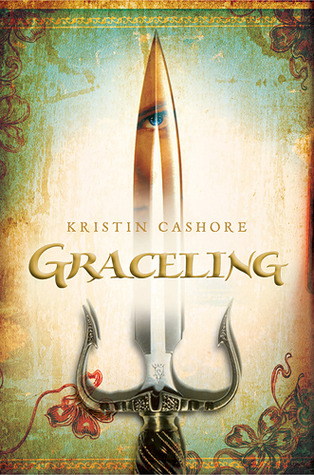 Same as with "Throne of Glass" I think it's very hard to think about YA Fantasy and not include "Graceling" on the list. It is a staple of YA Fantasy in my opinion.
8.) Snow Like Ashes by Sara Raasch:
A fairly recent addition to the YA Fantasy genre but a very, very good one. It's fantasy because you have your basic sword and sorcery type stuff going on and it's young adult because you get your love triangles and male eye candy! Ta-Da!
9.) Percy Jackson & The Olympians by Rick Riordan:
Again, I'm including the entire series….because I can. These books contain everything you need in a fantasy series: magical creatures (Pegasi), magic, different races (demigods, gods, cyclops, etc.). It's awesome. The Percy Jackson series focuses on Greek mythology, and combining them with our modern day world. They will help us focus on the aspect of magical races and creatures in the YA Fantasy genre. (I know this is technically Middle Grade but I don't care!)
10.) And finally, Shadow and Bone by Leigh Bardugo:
I think I'm putting this one in as a "What Not To Do If You Want A YA Fantasy". There's very light world building. There is magic though so there's some points. I also don't feel right doing a syllabus about YA Fantasy and not having this one here.
So what do you guys think? Would you want to take my YA Fantasy course?