Hey guys! This is just a quick little post that I wanted to do because who doesn't love talking about new releases, right? I'm also a little behind on scheduling posts this week so this was a list I could manage quickly right away! Whoops!
Heartless by Marissa Meyer
Release Date: November 8th
Long before she was the terror of Wonderland—the infamous Queen of Hearts—she was just a girl who wanted to fall in love.

Catherine may be one of the most desired girls in Wonderland, and a favorite of the unmarried King of Hearts, but her interests lie elsewhere. A talented baker, all she wants is to open a shop with her best friend. But according to her mother, such a goal is unthinkable for the young woman who could be the next queen.
Then Cath meets Jest, the handsome and mysterious court joker. For the first time, she feels the pull of true attraction. At the risk of offending the king and infuriating her parents, she and Jest enter into an intense, secret courtship. Cath is determined to define her own destiny and fall in love on her terms. But in a land thriving with magic, madness, and monsters, fate has other plans.
So I'm pretty sure EVERYONE is excited for this book, am I wrong? Nope I know I'm not. Normally I wouldn't want to get this book but I've seen great reviews for it and even though I wasn't a fan of "Cinder" I think I will probably enjoy this one. Also I really like Alice in Wonderland and I looooove the Cheshire Cat and always love to see how he is portrayed in retellings!
---
Flashfall by Jenny Moyer
Release Date: November 15th
Orion is a Subpar, expected to mine the tunnels of Outpost Five, near the deadly flash curtain. For generations, her people have chased cirium—the only element that can shield humanity from the curtain's radioactive particles. She and her caving partner, Dram work the most treacherous tunnel, fighting past flash bats and tunnel gulls, in hopes of mining enough cirium to earn their way into the protected city.
But when newcomers arrive at Outpost Five, Orion uncovers disturbing revelations that make her question everything she thought she knew about life on both sides of the cirium shield. As conditions at the outpost grow increasingly dangerous, it's up to Orion to forge a way past the flashfall, beyond all boundaries, beyond the world as she knows it.
Does this not sound very interesting? I also think it's being promoted as a YA Red Rising so I'm guessing if you liked that then this may appeal to you, I know I'm going to check it out.
---
Scythe by Neal Shusterman
Release Date: November 22nd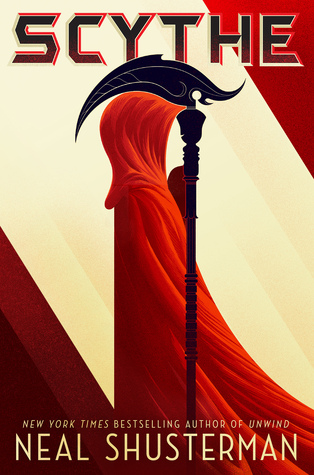 In a world where disease has been eliminated, the only way to die is to be randomly killed ("gleaned") by professional reapers ("scythes"). Citra and Rowan are teenagers who have been selected to be scythe's apprentices, and—despite wanting nothing to do with the vocation—they must learn the art of killing and come to understand the necessity of what they do.
Only one of them will be chosen as a scythe's apprentice. And when it becomes clear that the winning apprentice's first task will be to glean the loser, Citra and Rowan are pitted against one another in a fight for their lives.
Well to me nothing sounds bad about this book it sounds purely awesome and I'm very excited to read it. Maybe I'm just a morbid person who likes the idea of reapers and fights to the death in my books…who knows?
---
Of Fire and Stars by Audrey Coulthurst
Release Date: November 22nd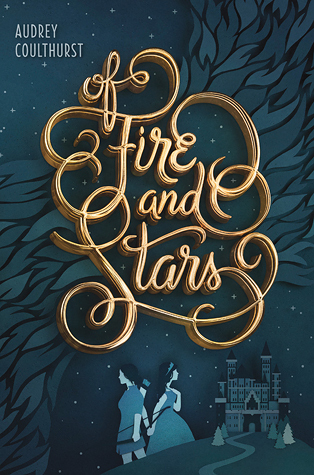 Betrothed since childhood to the prince of Mynaria, Princess Dennaleia has always known what her future holds. Her marriage will seal the alliance between Mynaria and her homeland, protecting her people from other hostile lands. But Denna has a secret. She possesses an Affinity for fire—a dangerous gift for the future queen of a kingdom where magic is forbidden.
Now, Denna must learn the ways of her new home while trying to hide her growing magic. To make matters worse, she must learn to ride Mynaria's formidable warhorses before her coronation—and her teacher is the person who intimidates her most, the prickly and unconventional Princess Amaranthine (called Mare), sister of her betrothed.
When a shocking assassination leaves the kingdom reeling, Mare and Denna reluctantly join forces to search for the culprit. As the two work together, each discovers there's more to the other than she thought. Mare is surprised by Denna's intelligence and bravery, while Denna is drawn to Mare's independent streak. Soon their friendship is threatening to blossom into something more.
But with dangerous conflict brewing that makes the alliance more important than ever, acting on their feelings could be deadly. Forced to choose between their duty and their hearts, Mare and Denna must find a way to save their kingdoms—and each other.
I've been super excited to get my hands on this book for a while I mean not only am I a huge fan of fantasy books in general but this one has an F/F romance where the princess gets the girl! It sounds awesome1 Unfortunately I've seen quite a few negative reviews for it but I'd still like to give it a try….
What releases are you excited for this month?
Are you excited for any of these on my list?
Let me know in the comments!