November was a pretty decent month for me concerning both reading and blogging, at least I haven't burned myself out yet! I actually got through quite a few books too which I was pretty proud of myself for.
Books Read This Month: 12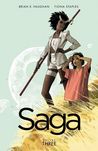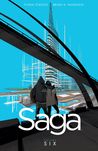 I actually read more books than graphic novels too which is also pretty good for me when I have a good reading month. I actually enjoyed pretty much all of these too the only one I didn't really like was "The Devils You Know" which was very meh and just not very good at all. I'd have to say my favorite reads of the month were "Monstress: The Blood" and "The Empress" because they blew me away completely, they were that good!
---
Reviews Finished This Month:
(See? This is what happens when I read more than I review/post…)
Gray Wolf Island by Tracey Neithercott
The Empress (The Diabolic #2) by S.J. Kincaid
---
Tags & Memes Done This Month:
Top Ten Tuesday: Books I'd Like My Future Children To Read
Top Ten Tuesday: Great Reads That I'm Thankful For
---
Other Posts Done This Month:
Fantastic Book Settings And Where To Find Them: Part 1
My Votes Are In! 2017 Goodreads Choice Awards
Discussion Post: Juggling Blogging & Reading
---
What I'm Currently Reading:
So far it's just as amazing as everyone has been saying it is. Once I get some free time I know I'll fly through the last half.
How was your reading and blogging month this November?
What were your best or worst reads?
What are you currently reading?
What books are you excited for this coming month, December?
Let me know in the comments!