I was tagged by Michelle over at Book Adventures to do the Coffee Book Tag. It's also Book Tag Thursday so go over to her blog and check it out!
This tag was originally created by Booktuber BangadyBangz.
---
Black – Name A Series That's Tough To Get Into But Has Hardcore Fans
I'm not quite sure if the Mortal Instruments has "hardcore" fans but it definitely has loyal fans, and that's basically the same right? I am, however, NOT one of these fans. I really didn't enjoy "City of Bones" you can read my review here, if you like. I have nothing good to say about it though.
Peppermint Mocha – Name A Book That Gets More Popular During The Winter Or A Festive Time Of Year.
Yeah, um…..I don't read "festive" books or holiday books and I never notice if everyone else is reading them at a certain point in time. Thus I will give you a book I liked and a TON of other people liked that's Halloween related, that's festive then right? "Anna Dressed in Blood" is perfect to read for Halloween, you can find my review for it here.
Hot Chocolate – What Is Your Favorite Children's Book?
These are children's books but also they're for all ages, so since I've been having them read to me AND reading them throughout my childhood I'm going to say they are my favorite children's books.
Double Shot of Espresso – Name A Book That Kept You On The Edge Of Your Seat From Start To Finish.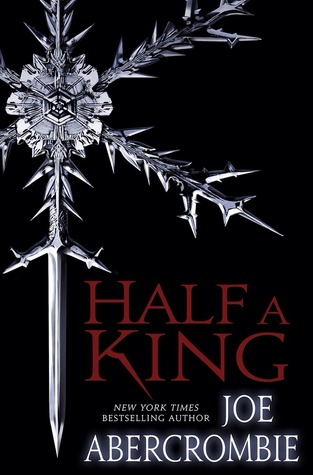 I would normally have gone with any book in the "A Song of Fire and Ice" series but they're super long and get slow at certain points. So I'm going to go with "Half a King" instead, it's very similar to "ASoIaF" but it's YA. Definitely will keep you on the edge of your seat! You can find my review for it here.
Starbucks – Name A Book You See Everywhere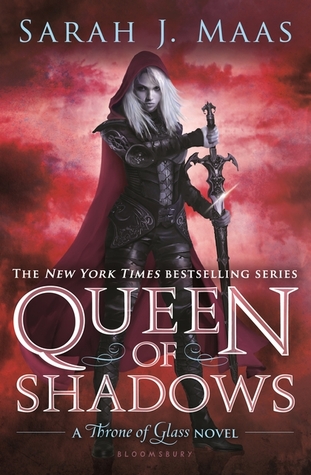 I understand why it's everywhere since it's the new installment in such a popular series, just saying…I see it everywhere. I know, I know I'll get my lazy butt in gear and get started on this series.
That Hipster Coffee Shop – Give A Book By An Indie Author A Shout Out.
I don't know if I've EVER even read anything by an Indie author…..I have no idea. So I can't really do this one. I will however give a shout out to a lesser read author that I love.
Marcus Sedgwick. He's a genius I tell you, genius! And unfortunately a lot of people have never heard of him or read his awesome books.
You can find my review for his book "Midwinterblood" here to see what he's all about.
Oops! I Accidentally Got Decaf – Name A Book You Were Expecting More From
With the way everyone raves about this series I expected it to be the greatest fairy tale retelling ever to exist! But it was a big let down for me, it should have been better. You can find my review for it here.
The Perfect Blend – Name A Book Or Series That Was Both Bitter And Sweet But Ultimately Satisfying.
My good friend Stephanie introduced me to this series, I both love and hate her for it. Haha.  It was bitterly heartbreaking and sweetly exciting to read, but it also had an ultimately satisfying ending. It's the perfect blend.
---
So once again if you're reading this post or you want to do this tag go right ahead, I tag you!