I was tagged to do this by both Michelle @ Book Adventures and Ariana @ The Quirky Book Nerd , these ladies are both absolutely fantastic bloggers so make sure you head over to their blogs and check it out! Seriously, do it.
This tag and all of these lovely Harry Potter themed images were created by Lashaan and Trang from Bookidote! The only rule of the tag: you cannot use Harry Potter books for any of your answers.
A book where you found the theme interesting , but you'd like to rewrite it.
Unhooked by Lisa Maxwell
A darker Peter Pan retelling with a potential love triangle between the MC and young adult versions of Hook and Pan? Yeah that drew me in right away, but it was not dark or twisted, the love triangle wasn't as great as it should have been, and these versions of Hook and Pan were boring. If it were up to me to rewrite it I would actually add some darker, creepy elements to the story as well as make Hook and Pan a little more swoon-worthy.
The first book in a series that got you hooked.
The Raven Boys (The Raven Cycle #1) by Maggie Stiefvater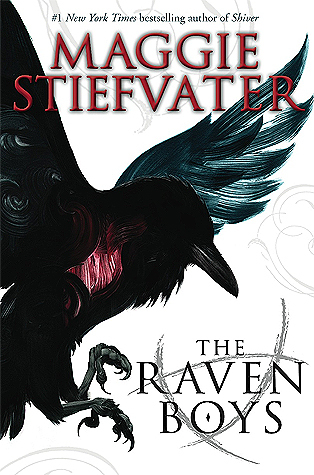 I haven't finished this series YET but as soon as I finished the this first book I went out and bought ALL of the other 3 books. So yeah, I guess you could say I was hooked and I can't wait to finish!
A book you wish you could have right now.
And The Trees Crept In by Dawn Kurtagich
There sure are a lot of books I wish I could have right now! Normally I would probably go with "Gemina" but I REALLY need some good old fashioned creepy horror right now and this book is sure to be perfect! I really enjoyed Kurtagich's other book "The Dead House" and I'm sure I won't be disappointed with this one either.
A killer book. Both senses. Take it as you like.
Alice (The Chronicles of Alice #1) by Christina Henry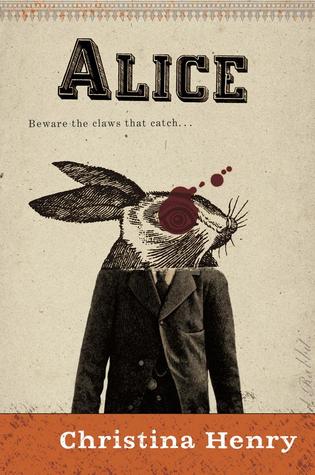 This book definitely falls under both senses! It was a five star read for me it had everything I wanted: a dark, twisted plot, morally ambiguous characters, and fantastic writing. Not to mention it is a horror book so it definitely is "killer".
A book that you found really confusing.
Bliss by Lauren Myracle
I read this book a looooong time ago and never reviewed it but I do remember when I read it that I was confused as hell! I felt like there was too much trying to be crammed in and at the same time nothing was explained well enough which all lead up to an unsatisfying ending. Not a fan.
Your spirit animal book.
Stormdancer by Jay Kristoff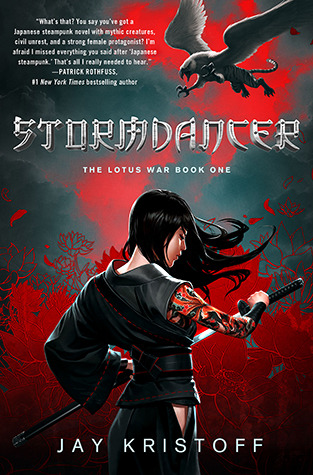 I am a sucker for fantasy novels. Especially when they contain 100% badass heroines, unique and in depth world building/mythology, Thunder Tiger companions, and chainsaw katanas. There's a lot going on but seriously best way to sum up this book: badass. I just really feel like "Stormdancer" is my spirit animal book, read this and you will know me! Not really but you should read it anyways!
A dark, twisted book.
Dark Places by Gillian Flynn
Dammit! I already used "Alice" by Christina Henry….well just so you all know that's my real answer! The next best thing to that, though, is anything Gillian Flynn writes especially "Dark Places". It shows the very dark and twisty side of human nature.
A book that surprised you in a great way, reveals to be more than it is.
So at first glance at both the cover and the description you'd think this is some sappy, trope-filled, romance book when in fact it's so much more. While it IS a very romance focused book it's very unique, the writing is absolutely gorgeous and the stories are filled with original mythology. This was such a wonderfully surprising book!
***No obligations to do this tag and sorry if you've already done it before, if that's the case please leave a link to it so I can check out your answers!!***
Cassidy @ The Little Book Cottage
Christine Joyce @ The Book Harpy
Carrianne @ Carrianne's Cuppa 'N Critques