It's my favorite time: unpopular opinion time! Maybe it's just me but I really love reading reviews or opinions from people who are breaking the mold with hyped books! I feel that I, personally, am one of those people sometimes since I don't usually go for super hyped books but then again I do at the same time. It's fun to see different opinions on popular books!
I saw this tag over on Hannah's blog Mortal Reader so be sure to head over and check out her beautiful, amazing blog as well!
****Please remember that we are all entitled to our own opinions so if you agree or disagree feel free to discuss in the comments BUT I'd appreciate if there were no "hate" comments towards my opinions or anyone elses's in the comments!****
A popular book you don't like?
I really, really wanted to like this book since it promised a magical fight to the death in a competition to be the czar's enchanter in a fantasy Russian setting. However, I thought it was really tedious with the over the top love triangle, lack of extravagant magical displays, and the other lack of actual fighting to the death.
It was definitely a hyped book last year and it seems a lot of other people DID enjoy it so it seems I'm a bit in the minority.
You can read my full review of "The Crown's Game" here!
---
A book series everyone hates but you love?
I actually can't really think of any books people HATE that I did like but "The Bone Witch" is probably the closest thing to it. A TON of people did not enjoy this book and found it to be really boring but I really enjoyed it! It was a bit slower paced but I understood that Chupeco was working up the plot and world building and it was definitely interesting enough to keep me reading. I'm all about those dark magic witches!
You can read my full review of "The Bone Witch" here!
---
A love triangle where the MC ends up with the person you didn't want them to?
DON'T HATE ME! I really, really didn't like Ginny all that much and I really didn't like that Harry ended up with her. I would have much rather seen Harry end up with Hermione. (basically I go against every love triangle or love interest in books, I always root for the underdog!)
---
A popular genre you rarely reach for?
Contemporary
I will on occasion pick up contemporary books especially if they're not mostly romance. However, seeing as a lot of YA contemporaries are romance based I definitely don't reach for them that much. I will pick them up but only if they have a TON of amazing reviews!
---
A popular beloved character you didn't like?
Celaena Sardothien
To be fair I'm only basing this off of just reading "Throne of Glass" but I really didn't like Celaena at all. She was all talk and no action in my opinion, I wanted to see exactly why she's the most feared and deadly assassin and yet she spends most of her time mooning over boys, dresses, and shoes.
---
A popular author you can't seem to get into?
Cassandra Clare
Not a big fan and unless she writes something outside of her shadowhunter world I probably will continue to not be a big fan. I really didn't enjoy "City of Bones" at all and if the rest of the series are all similar I won't be reading those either.
---
Popular trope you're tired of seeing?
Love Triangles
I would love to actually see this trope become completely eradicated because I really don't like it. Is this really an unpopular opinion though? I feel that I see a lot of other people who don't like love triangles either.
Anyways I just don't buy into them unless they're very, very believable or that I genuinely think both options are suitable.
---
Popular series you have no interest in reading?
I just feel like this series doesn't have anything that interests me, a competition to win over a Prince with lots of dresses? No thanks I'll pass.
---
The saying goes "the book is always better than the movie" but what movie do you prefer more than the book?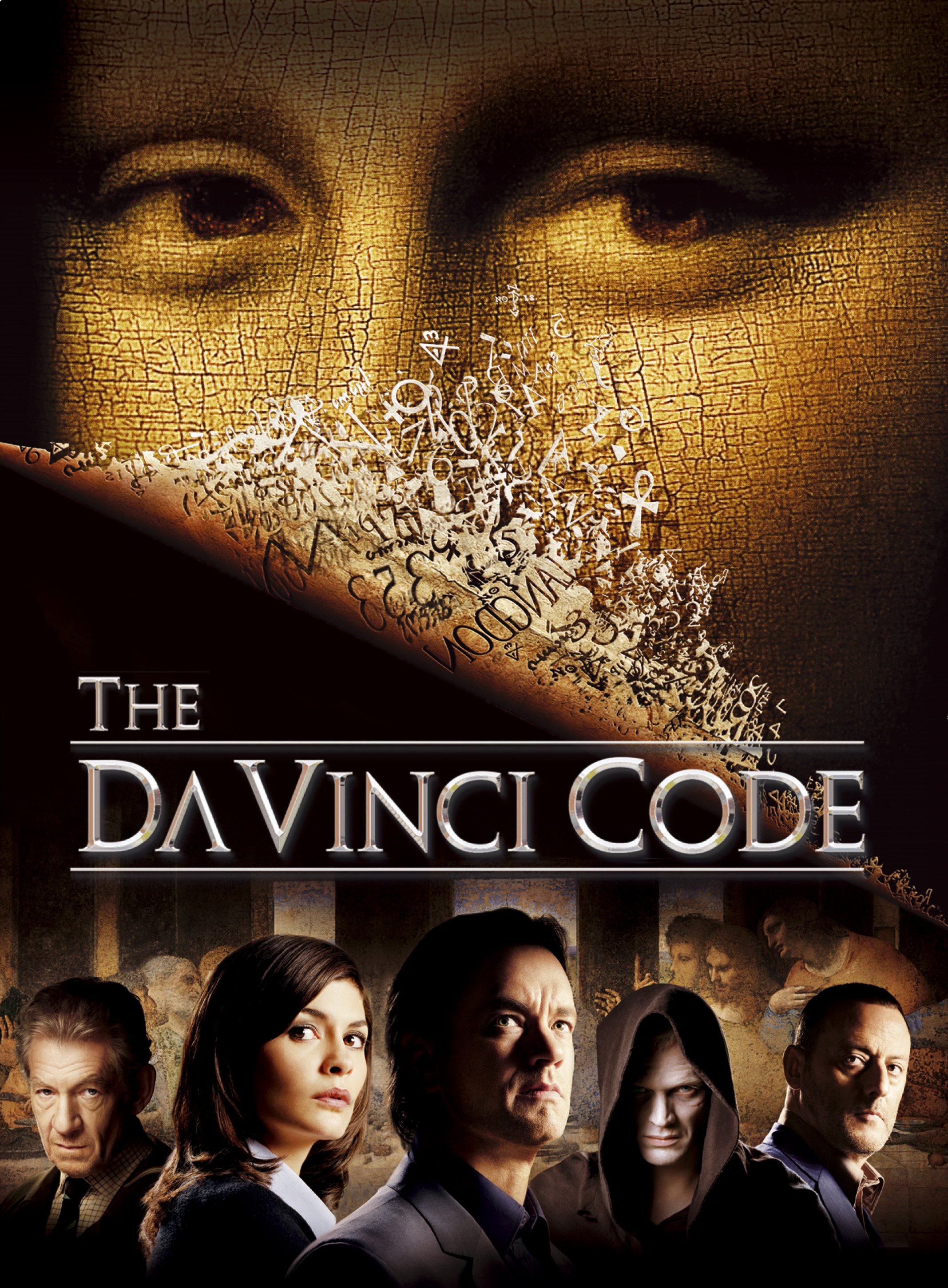 The Da Vinci Code maybe? I don't usually like anything truly better than the book but this is probably the closest one since the movie follows the book quite closely and I really did like the movie.
If you'd like to do this tag then consider yourself tagged!
What are some of your unpopular opinions?
Do you agree or disagree with any of the books, characters, or authors I listed?
Let me know in the comments!