5.) The Scorpion Rules by Erin Bow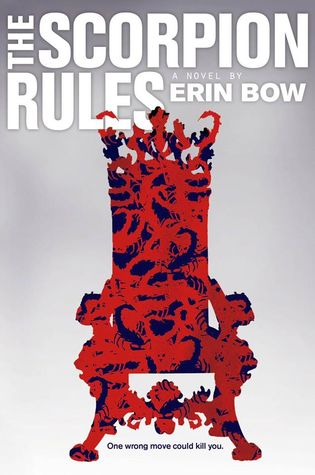 Publish Date: September 22nd, 2015
Publisher: Margaret K. McElderry Books
I am pretty excited to read this book, it sounds SUPER interesting. Basically to prevent war on Earth the daughters and sons of the world's generals, kings, presidents are kept as hostages. So if a nation declares war then their child is killed. Now doesn't that sound like a promising book? The more I think about it the more excited I get! I hope it doesn't disappoint.
4.) Walk on Earth a Stranger by Rae Carson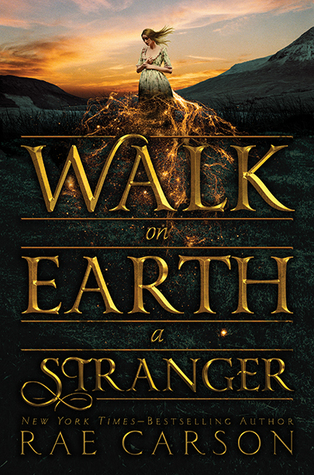 Publish Date: September 22nd, 2015
Publisher: Greenwillow Books
Series: The Gold Seer Trilogy – #1
First off isn't that a GORGEOUS cover? This book is about a girl who can sense the presence of gold in the world around her. It's set during the Gold Rush so you know it's got to be good.
3.)  The Traitor Baru Cormorant by Seth Dickinson
Publish Date: September 15th, 2015
Publisher: Tor
Again. Isn't that cover awesome? This is an epic fantasy (not YA) about a girl who hides within the ranks of an empire who conquered her land, her goal is to climb high enough to be able to free her people. As a test to her loyalty this empire sends Baru to Aurdwynn where she must bring order, this land isn't easily tamed though and Baru must play the games of power in order to survive. Also she has an attraction to a Duchess Tain Hu, so perhaps a lesbian romance? Exciting. I LOVE fantasy novels and this one sounds SO promising!
2.) Vengeance Road by Erin Bowman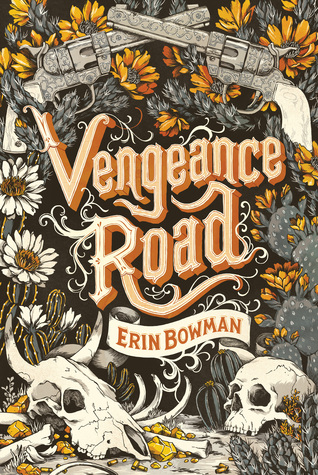 Publish Date: September 1st, 2015
Publisher: HMH Books for Young Readers
Sheesh, what is it about all these amazing covers? I absolutely adore this one though. This is a western YA book and I'm excited just by that fact, seems to me we don't have enough western YA's. "Vengeance Road" is about a girl, Kate Thompson, whose father is killed by a gang known as the Rose Riders, and then she basically goes on a revenge kick. Awesome? Yes. Kill Bill-esque? Maybe so, and I LOVED those movies. So I will definitely be picking this book when it's released.  (Tomorrow)
1.) Six of Crows by Leigh Bardugo
Publish Date: September 29th, 2015
Publisher: Henry Holt & Company
Series: Six of Crows – #1
So for those of you who follow this blog then you already know how excited I am for "Six of Crows". For those of you who don't (even though you totally should) then I shall tell you. Six of Crows is about one grand heist and an ensemble cast of six outcast characters trying to pull it off. It's been compared to being "Ocean's Eleven meets Game of Thrones" if that doesn't hook you then I don't know what will.