This is a weekly meme hosted by Michelle at Book Adventures, who also tagged me to do this!
So while this isn't necessarily a book tag it's still a fun little post to do. This idea came from Cat at The Book Finch who did up a month long meme to help get you out of a blogging slump. She has some pretty wonderful post ideas so head over there and check it out!
So here are the "rules" for this post:
How's your dream bookshelf looking, sparse? How's your TBR, overflowing?  Today is National "Go for Broke" Day, and in honor of it I'm metaphorically giving you $100 to buy whatever bookish things you want.  Your job? Let the blogging community know how you would spend that $100.  Remember: Only Bookish Items. 
I will also be linking the titles to the respective websites, so if you see something you like as well you can just click it and go!
Bookish Merchandise
Book Lover's Scented Soy Candle: The Shire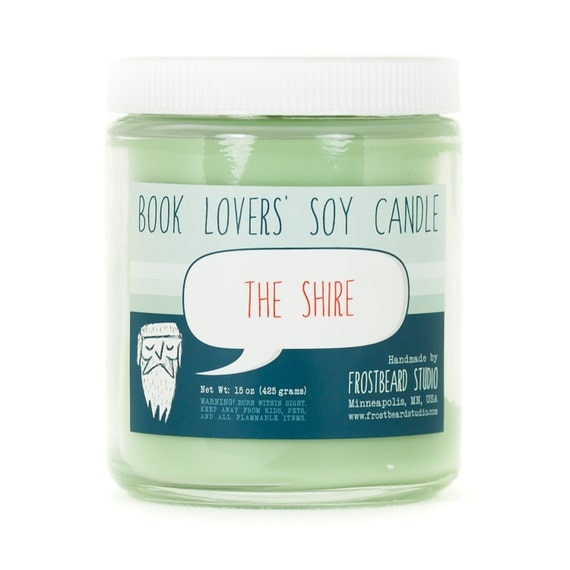 $18.00
Scents:
Oakmoss, clover, aloe, with a hint of sweet cherry pipe tobacco!
Frostbeard has tons of other book themed and book smelling candles. I personally picked The Shire candle because….I love The Hobbit.
$2.50
So each box has 5 teabags featuring literary quotes and are made with English Breakfast Tea.
I think these sound like a bit of fun since I do love drinking tea while I read, and having cute little bookish quotes on the teabags are a fun idea.
$28.22
I really don't have enough bookends and these ones are PORTAL. I also really love Portal if you didn't get that by now. This is a good combo for my book-loving and video game-loving sides.
Cheshire Cat Kindle Paperwhite Case
$15.99
This is a leather case that fits 1st, 2nd, and 3rd generation Kindle Paperwhites.
I'm quite sure about the quality of it since that's a pretty dang cheap price, but I can't resist anything with the Cheshire Cat on it. I really can't.
Books
The Winner's Kiss by Marie Rutkoski
$10.58
Ok, so I just recently read the first two books and I DESPERATELY need the third and final book! Desperately!
Hyperbole and a Half: Unfortunate Situations, Flawed Coping Mechanisms, Mayhem, and Other Things That Happened by Allie Brosh
$11.10
Haven't I already read this book? Yes. Do I still want my own copy to read again and again? Yes. I'd rather use someone else's money to do it though so it's a good thing this isn't my own money.
A Gathering of Shadows by V.E. Schwab
$15.80
No, I haven't gotten a hold of this book yet unfortunately. It's a little more expensive than most books so I've been having a hard time justifying it to myself. Like I said though this isn't MY money, it's fake money! Woohoo! So now I can have this book.
So my total amount spent comes to: $102.19
I'll take that extra $2.19 out of my own pocket if it gets me all of that stuff though!
So how would YOU spend a fake $100? Let me know if you do this and link it in the comments!